Using CBD Salve for Athletes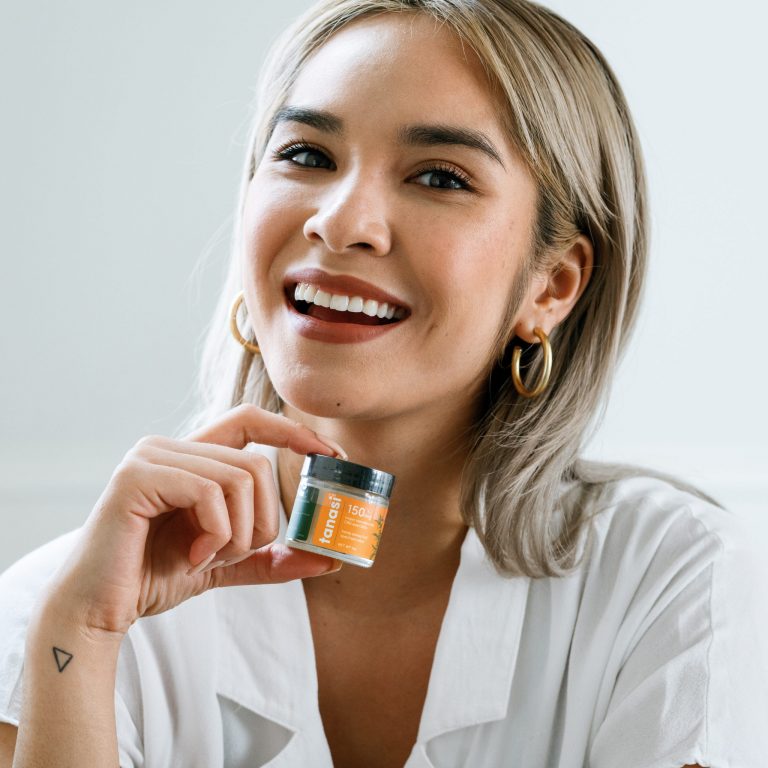 Posted on February 10th, 2022
The risk of sports injuries is unfortunately high. From overuse injuries to swollen muscles to sprains, athletes are often left with injuries that make it difficult for them to remain active.
Recently, there's been a surge of interest in CBD salve for athletes. Is topical CBD an effective way to treat sports injuries? Read on to find out how CBD products can help athletes heal and recover after an injury.
What Is CBD Salve?
Sometimes referred to as an ointment or balm, a salve is a thick cream that's designed to be applied to the skin. It's common for salves to be used medicinally. They can be an effective way to treat pain and soothe dry skin.
CBD salves are salves that contain cannabinoids, a chemical compound that's typically extracted from hemp plants. Not only does CBD have antioxidative and anti-inflammatory properties (1), but studies also suggest that it can speed up healing time, making it easier for athletes to recover from injuries.
There are many CBD salves on the market today, including products that contain additional medicinal ingredients like camphor and menthol. These products can be applied directly to the injured area, providing fast relief and lasting benefits.
How Can CBD Salve Help Athletes?
Using CBD creams and ointments can help athletes in a number of ways. It's an effective way to relieve both acute and chronic pain, and it can ease other types of pain, like nerve pain, as well. (3) CBD products can help athletes suffering from common injuries like muscle strains, tennis elbow, runner's knee, and joint inflammation.
Even athletes who aren't dealing with injuries can benefit greatly from topical CBD. Thanks to its anti-inflammatory properties, it can help to prevent muscle soreness, allowing you to quickly recover from tough workouts. (4) It can help athletes to improve their training and achieve their fitness goals.
Studies also suggest that CBD has an effect on plasma prolactin, making it a natural anti-catabolic. Using CBD can help to slow lean muscle tissue breakdown and can make it easier to build more muscle mass. Many experts recommend that athletes make a CBD salve a part of their post-workout recovery routine.
Why Use Topical CBD?
Although CBD comes in many forms, including edible products and tinctures, topical products like salves are one of the best options for athletes. When you use a topical product, you can target specific areas of the body, making it ideal for athletes that are recovering from injuries or dealing with sore muscles.
When CBD is absorbed through the skin, it doesn't enter the bloodstream. Instead, it connects with cannabinoid receptors located near the pores of the skin. This can make it a safer option for athletes that have concerns about future drug tests.
Lastly, topical products can deliver fast, potent, and controlled results. Since many CBD creams contain ingredients like menthol, these products can soothe sore or inflamed skin instantly. You can expect to feel addition relief within 15 to 45 minutes. In many cases, those feelings of relief can last for hours or more.
Do Topical CBD Products Have Side Effects?
According to the American Academy of Dermatology Association, there's virtually no THC in CBD creams, which means you shouldn't have to worry about psychoactive properties. (6) In fact, topical CBD has been linked to very few side effects.
The one side effect you should watch out for is contact dermatitis, which can be an issue for any skin product. It's best to test a product on a small portion of your skin before use. That way, you can check to see if your skin has a reaction to the product ahead of time. If you're sensitive to any ingredients, you should scan the labels of products to make sure they're free of these ingredients.
Should You Use a Full-Spectrum or Broad-Spectrum Salve?
There are three main types of CBD: full-spectrum, broad-spectrum, and CBD isolate. Full-spectrum CBD contains most of the compounds and cannabinoids that are found in a cannabis plant, which may include up to 0.3% THC. These trace amounts of THC are unlikely to have any effect on a salve, but other compounds have the potential to be beneficial.
With broad-spectrum CBD, you can enjoy the advantages offered by additional cannabinoids and compounds without worrying about THC. This type of CBD goes through additional processing to ensure that THC is completely removed from the final product. If you have concerns about THC, a salve made with broad-spectrum CBD is likely to be your best choice.
In addition to these two options, there are also products that use CBD isolates. Isolates contain CBD and nothing else. Although this means you won't be able to enjoy any additional benefits that other cannabinoids could offer, it's an excellent choice if you want a product made with pure CBD.
At the end of the day, every type of CBD offers its own unique benefits. Take the time to consider what you want out of a salve, Once you've done that, you can decide on the best type of CBD for your needs.
How Can You Find the Best CBD Salve for Athletes?
It's always important to purchase CBD products from a trustworthy supplier that provides detailed information about the products that they sell. Look for sellers that use third-party testing to confirm the quality of their products. If possible, you should buy products from manufacturers that use US-grown hemp for their products.
Another significant consideration is dosage. If you're new to using CBD creams, you may want to start with products that contain a lower CBD dosage. Compare the dosage of various products. Look for a suitable product that has a lower dosage per application.
While CBD is the key ingredient in most salves, you'll find many other ingredients in these products as well, which is why it's critical to read labels closely. Look for ingredients that are backed by research and can enhance the natural benefits that CBD already provides.
It isn't necessary to use a product that was formulated with athletes in mind, but you may find that these products give you better results. Other factors to take into consideration including pricing, CBD type, and product application. Compare a range of products so that you can find the salve that best suits your needs.
How Should You Use CBD Salve?
It's always best to apply a small amount of CBD cream to your skin. Even if you do choose a product with a low dosage, topical CBD products are highly concentrated. Start with a small amount and massage it into your skin. From there, you can apply more product as needed, making sure that the area you want to treat is completely covered.
As mentioned previously, it usually takes between 15 and 45 minutes to feel the effects of a topical CBD product. If more than an hour has passed, and the product hasn't given you the relief you're looking for, you can try applying more product for better results.
CBD salves offer an array of potential benefits, and because of that, athletes use these products in all kinds of ways. Many athletes rub a salve into their muscles as part of their post-workout routine. You can also use products to treat injuries as needed.
No matter how you choose to use salves, it's clear that topical CBD can be a real asset for athletes. It can ease pain, treat inflammation, and can encourage fast recovery, allowing athletes to push their bodies further and make more progress in workout programs. All athletes should take a closer look at the potential of CBD.
Resources
1. https://www.ncbi.nlm.nih.gov/pmc/articles/PMC7023045/
2. https://www.frontiersin.org/articles/10.3389/fphys.2021.722550/full
3. https://www.ncbi.nlm.nih.gov/pmc/articles/PMC3371734/
4. https://www.ncbi.nlm.nih.gov/pmc/articles/PMC8369499/
5. https://pubmed.ncbi.nlm.nih.gov/8257923/
6. https://www.aad.org/news/topical-cannabis