CBD Products: Which Ones You Should Consider Trying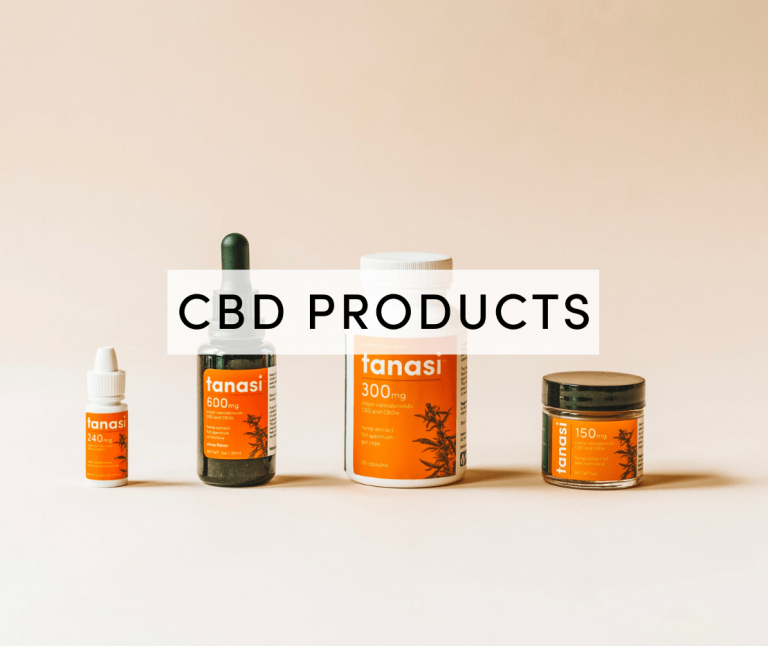 Posted on March 24th, 2021
CBD is a cannabinoid compound present in the cannabis plant. Contrary to popular belief, CBD doesn't make you high like its cousin compound, THC (tetrahydrocannabinol). The absence of the psychotropic element makes CBD an appealing option for people living with various health conditions. Using CBD usually involves mixing the CBD extract with a carrier oil, such as hemp seed oil or MCT oil. You can use it topically, mix it with your smoothie, or even chew it in the form of gummies. CBD is becoming more popular every passing year since the Farm Bill in 2018 legalized the compound in the United States. Its potential health benefits are too good to overlook. As a result of the growing popularity, more people are looking for information on CBD products to try. Let's take a closer look at what the CBD hype is all about.
Benefits of CBD?
CBD interacts with your endocannabinoid system once it enters your body. Here are a couple of ways it reacts with your cannabinoid receptors:
CB1 receptors – CBD interacts with your CB1 receptors and regulates your mood, appetite, memory, emotion, pain, and thinking.

CB2 receptors – It also works with CB2 receptors to regulate your immune system.
The biggest difference between CBD and THC is that the former stimulates both CB1 and CB2 receptors, while the latter only attaches to your CB1 receptors. That's why CBD offers a more diverse range of potential benefits compared to THC.
CBD also interacts with other receptors, such as opioid and serotonin receptors, to maintain your body's homeostasis.
Pain and Inflammation
Many studies suggest that CBD products show pain-relieving effects. Conventional painkillers may relieve your pain temporarily, but the pain starts to resurface once the drug's effect goes away. Because there aren't any severe side effects from long term consistent use, you can use CBD daily. It is non addictive, so it could be a better choice than traditional pain relievers in the long run. According to various studies, CBD reduces chronic pain by working with your endocannabinoid receptors, thus reducing inflammation and pain.
Anxiety and depression
According to several studies, CBD shows anxiolytic effects. Scientists explain that CBD works as an agonist in your body. It means the CBD elements trigger an opposite reaction whenever they bind with any receptor. 
Scientists also suggest that the best way to make the most of CBD for anxiety and depression is by using it in low doses. Many studies conclude that low doses elicit a positive agonist response. If you are looking to calm down or alleviate your anxiety or depression symptoms, make sure you take low doses of CBD.
Neuroprotection 
CBD may also be helpful in relieving symptoms of various neurodegenerative diseases, such as multiple sclerosis (MS), Alzheimer's disease, Huntington's disease, Parkinson's disease, and amyotrophic lateral sclerosis (ALS). Researchers suggest that CBD's antioxidant and anti-inflammatory properties may be beneficial in relieving symptoms of these diseases. 
Epilepsy
The FDA has already approved the use of one CBD-infused medicine, Epidiolex, to treat certain rare forms of epilepsy. Years of research show that CBD is highly effective for Lennox-Gastaut syndrome and Dravet syndrome. These two are particularly problematic causes of seizures in children.
The advantage of using CBD for epilepsy is it can prevent seizures without sedating the patient. That means the patient will not have to deal with other sedation side-effects, such as feeling drowsy, nauseous, or dizzy. Moreover, CBD has far fewer side effects than most pharmaceutical options.
Skin Conditions
CBD demonstrates pain relieving, anti-itch, and anti-aging properties, making it an effective option for treating various skin conditions. Experts suggest that CBD interacts with cannabinoid receptors in your skin. This helps with skin problems like psoriasis, itchy skin, acne, and atopic dermatitis. 
Furthermore, it can keep your sebaceous glands under control. Overproduction of sebum can lead to acne. Some doctors recommend using CBD cream daily to patients who often complain about oily skin and acne. 
Types of CBD Products
Four of the main types of popular CBD products are tinctures, capsules, water-soluble, and topical CBD. 
Tinctures
CBD tinctures are a combination of hemp extracts and a carrier oil. For example, Tanasi uses MCT oil in its tinctures. CBD tinctures have a long shelf-life, and their dosage may vary according to different users. You should consult your doctor about your CBD tincture dosage before using it. 
One of the reasons why CBD tinctures are popular is because of their high bioavailability. Tinctures are usually applied sublingually (under the tongue) and absorbed into the body. This method gets more of the cannabinoid into your bloodstream than an edible would. CBD tinctures also come in various flavors if the natural taste bothers you.
Capsules
CBD capsules are meant to be swallowed and deliver cannabidiol into your body through your digestive tract. 
In oils and tinctures, manufacturers infuse CBD extracts into a carrier oil. But, when it comes to capsules, they add the CBD extract directly into the pill. These capsules work like any other CBD products, but they help you understand the dosage more easily. Sometimes, you may not know how many drops of oil make 10 mg. Consuming more than your required dosage can make CBD ineffective for your body. Instead, you can use CBD capsules. Manufacturers mention the amount of CBD present in each capsule. Accordingly, you can increase or decrease your dosage. Additionally, you won't make a mess like a tincture would if it spilled or broke in your pocket. These factors make capsules a very convenient choice.
Like other CBD products, capsules may help relieve anxiety and stress symptoms and alleviate physical pain and inflammation.
You may find CBD capsules in various forms, such as gel tablets and soft gels. Some of the additional ingredients you may come across are sorbitol, beta-caryophyllene, polysorbate emulsifiers, water, and MCT.
Water-soluble
If a product says it is "water soluble" it means that it can dissolve easily in water. Natural CBD does not mix with water easily because it is hydrophobic. Suppose you take a capsule that doesn't dissolve in water. That means your stomach, kidneys, or liver has to work harder to break the capsule down and distribute it throughout your body. But when you consume a water-soluble medicine, it spreads much faster because your body already contains 60% water. This means you can process water-soluble products easily. 
Water-soluble CBD is more bioavailable than other CBD products. Higher bioavailability indicates that your body can absorb the product more effectively. Your body dissolves and spreads CBD compounds as soon as you consume water-soluble CBD. Water-soluble CBD can have around 90% bioavailability, meaning it is highly effective.
Topical CBD
Topical CBD refers to any lotion, salve, cream, or moisturizer, containing CBD that you can apply to your skin directly. Full-spectrum topical CBD addresses joint and muscle pain efficiently and may alleviate the symptoms within a few minutes. For example, you injure your knee while playing. You can come home and apply CBD ointment on the injured area topically.
A big reason for the growing popularity of topical CBD products is they get absorbed through your skin and not through your digestive tract. You may not feel like consuming CBD through tinctures or capsules. Topical CBD products provide a good alternative, especially if you are using CBD to improve your skin or reduce inflammation and joint pain. 
When you use CBD topically, it doesn't mix with your bloodstream. Instead, it interacts with your cannabinoid receptors by entering your body through your skin pores.
Conclusion on CBD Products
Are you looking for a range of the highest quality CBD products? Consider Tanasi as your go-to CBD provider. From CBD tinctures to topical CBD, you'll surely find everything you need. Tanasi has taken the time and money to do extensive research and produce the best possible products. Their patent-pending formulas are full spectrum and contain all of the important parts of the hemp plant. This inclusion assures that you will get the full entourage effect and therefore experience all the benefits that hemp has to offer.