Tanasi CBDa + CBD Products: What to Know Before Trying
Posted on March 7th, 2023
Here at Tanasi, we're very proud that all of our hemp extracts include a patent-pending, 1:1 formulation of CBDa and CBD. But before you try our products, we want you to be sure you understand our special supplements. Remember, CBDa, or cannabidiolic acid, is a naturally occurring substance in hemp plants that converts to CBD with heat. And CBD, or cannabidiol, is a cannabinoid compound also present in hemp.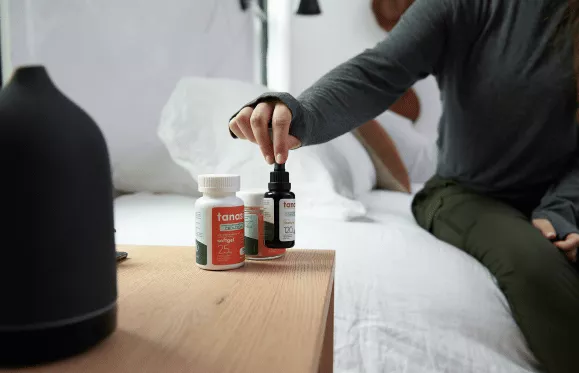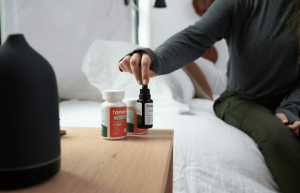 Contrary to popular belief, CBD doesn't make you high like its cousin compound, THC (tetrahydrocannabinol). As a result, when we combine our CBDa and CBD extract with a carrier oil such as MCT oil in topical and ingestible supplements, the resulting products are legal under the 2018 U.S. Farm Bill in 2018. So, now you know why you can try our CBDa and CBD products. But here's some other crucial information you should have before you dive into the world of hemp supplements. 
Benefits of CBDa and CBD?
CBD and CBDa are bioactive compounds, so they may produce effects in your body. But it won't get you high or cause intoxication, so you're free to take your daily supplements at any time of day, without worrying about driving a car or nodding off on the job. When you're first starting to supplement, however, we always suggest starting with low doses. Then, watch what kind of response you have to this new supplement, and gradually increase your dose over the course of several weeks, stopping once you achieve your desired effects.
How will you know when you're there? Hopefully, you'll feel like Tanasi customer Mary P., who shares of her experience, "I can really tell a difference in the way I feel! I have more energy, more focus, and I can't believe how much better I sleep." Of course, everyone reacts differently to supplements, and that's why it's important to start your CBD and CBDa journey with an open mind. Choose a low dose, record how you feel after supplementing, and, if one delivery method isn't working for you, think about trying different types of CBDa and CBD products.

Types of CBDa and CBD Products
Four of the main types of popular CBDa and CBD products that we carry here at Tanasi are tinctures, soft gels, water-soluble extracts, and topical CBD + CBDa. 
Tinctures
Our CBDa and CBD tinctures are a combination of hemp extracts and a carrier oil. Tanasi uses MCT oil in our tinctures. They have a long shelf-life, but their dosage may vary according to different users. For that reason, we offer different dosage recommendations on all our product labels, based on your gender, size and desired experience. You should also consult with a licensed healthcare provider about your tincture dosage before starting a new routine. 
One of the reasons why our CBDa and CBD tinctures are popular is because of their high bioavailability. Tinctures are usually dosed sublingually (under the tongue), so you usually experience quick effects. Also, while some of our tinctures carry a natural, earthy taste, we also offer a blueberry-flavored tincture to suit your preferences.
Soft Gels
When it comes to our CBDa and CBD soft gels, you can easily swallow your supplement for precise dosing and an odorless and tasteless delivery method. 
Now, when you take one of our tinctures, we infuse CBDa and CBD extracts into a carrier oil. But, when it comes to our softgels, we add the active extract directly into the pill. Of course, are softgels are still bioactive supplements. But they have a unique advantage in that they can help you understand your dosage more easily, since each pill in our 1500mg bottles contains 50mg of CBD + CBDa, while each soft gel in our 750mg bottle contains a 25mg dose. What's the advantage of these pre-measured doses? You can easily  track how much CBD and CBDa you take each day, and increase or decrease your dosage depending on your personal experiences. Additionally, you won't make a mess like a tincture would if it spilled or broke in your pocket. 
Water-soluble Drink Extracts
If a product says it is "water soluble" it means that it can dissolve easily in water. Naturally, CBD does not mix with water easily because it is hydrophobic, just like other oily substances. Suppose you take a capsule that doesn't dissolve in water. That means your stomach, kidneys, or liver has to work harder to break the capsule down and distribute it throughout your body. But when you consume a water-soluble supplement, it spreads much faster because your body already contains 60% water. This means you can process water-soluble products easily. 
As a result, our water-soluble CBD +CBDa drink concentrate is more bioavailable than some of our other products. Higher bioavailability indicates that your body can absorb the product more effectively. Water-soluble CBD can have around 90% bioavailability, meaning you're more likely to notice its effects.
Topical CBD + CBDa
Our Tanasi topical CBD and CBDa product line up includes our lotion, salve, muscle relief rub, sun recovery rub and an anti-aging duo of day and night time CBD + CBDa face serums. What makes these products fall into our category of topical products? Well, you can apply them all to your skin directly. 
A big reason for the growing popularity of our topical CBD + CBDa products is that you don't have to taste or swallow them. You may not feel like consuming CBD + CBDa through our tinctures or soft gels. As a result, our topical CBD + CBDa products provide a good alternative that can feel especially convenient. 
Conclusions on Types of CBD + CBDa Products
Are you looking for a range of the highest-quality CBDa and CBD products? Consider Tanasi as your go-to provider. From our tinctures and soft gels to our water-soluble drink concentrate and our range of topical products, you'll surely find everything you need. Thanks to years of university-funded research, we have created the best possible products according to the hemp science we have today. Their patent-pending formulations contain a broad or full spectrum of hemp extracts, contain all of the important compounds this plant naturally produces. This inclusion assures that you will get a high-quality product in a delivery method that best suits yourneeds in a supplement!