The Different Types of CBD + CBDA Products
Posted on February 24th, 2023
Here at Tanasi, we create a wide variety of CBD + CBDA products, and as the industry expands, we keep researching new ways to deliver these two compounds to you. With each new product we develop, though, one thing never changes: we will always include our patent-pending, 1:1 ratio of CBD and CBDa together. And that's because our university-backed research shows that it's 2X more effective than CBD alone, a fact you can explore further here. 
Still, there are many different ways to supplement these two hemp extracts, along with the many other compounds that develop naturally inside this plant. And we like to offer something for everyone. So, from our topicals, edibles, tinctures and even beauty products, today we'll look at the varying types of CBD +CBDA products we carry at Tanasi, so you can find your favorite form.
A Closer Look at the Different Types of CBD + CBDA Delivery
Cannabidiol, commonly referred to as CBD, is a natural compound; it's one of many compounds, categorized as cannabinoids, found in all varieties of the Cannabis plant. When ingested or applied topically, CBD and other cannabinoids can produce effects in your body. As a result, many people enjoy supplementing this natural extract, in much the same way as the coffee bean has found its loyal fans. 
Still, while all forms of CBD can produce noticeable effects, different products will produce slightly different ones. So let's take a closer look at how some of the most popular forms of our CBD + CBDA products are used and enjoyed.  
CBD + CBDA Tinctures
This is the original delivery CBD+CBDA delivery method; it's still the most widely available and commonly used form in our lineup. Tinctures come in liquid form; you can ingest your dose on its own, or mix it into food or drinks. But, in order to maximize bioavailability (how much of the active ingredients your body absorbs), it's best to dose sublingually (under your tongue, without mixing in other products).
Our tinctures come in a wide variety of concentrations, from 3600mg to 1200 mg, making this delivery method a great option for everyone from beginners to veterans of the cannabidiol world. Regardless of your experience, tinctures are great for testing the dosage that works best for your body. They are also pretty affordable, meaning you do not have to spend a fortune to achieve your desired results. 
Want to know another reason we love our CBD + CBDA tinctures? They allow you to enjoy that natural, earthy CBD flavor, or you can have fun with added,all-natural and terpene-based flavors such as our Blueberry Gold flavor. Keep in mind that some people struggle to get the right dose into the included dropper, while others are turned off by the flavor. But if that's your situation, don't despair: just seek out a different delivery method! 
CBD + CBDA Topicals
Our topicals come in the form of lotions, salves, muscle relief rubs, sun recovery lotions and our brand-new anti-aging serums for day and night.  Now, when is it a good idea to choose a topical product over one that you ingest?
Many people prefer topicals when they want to target a specific spot on the body. Some of our topicals also contain other ingredients, like the nano-technology and retinol in our anti-aging topicals. 
You may also explore our line of topicals to benefit your skin health. In addition to targeting the signs of aging, they can also help moisturize your skin. 
Broad Spectrum CBD + CBDA
Many of our CBD+CBDa products are full-spectrum, meaning they contain all of the hemp-plant compounds, including THC. But some of our customers prefer to avoid ingesting any form of THC, even in concentration below the legal threshold of 0.3%, so we've also added some THC-free products to our line up. And, because they are broad spectrum, they contain all the other plant compounds except THC, including cannabinoids, terpenes and flavanoids.
Other Types of CBD + CBDA Products
CBD + CBDA Edibles
Our customers are huge fans of our CBD + CBDA edibles, available in the form of gummies and softgels. 
With gummies, you can enjoy an easy, pre-set dose that tastes slightly sweet without being too sugary. Tanasi customer Katie S. says they are "Great gummies! So far I've really enjoyed these gummies…Love that I'm supporting research and have been really impressed with Tanasi's company mission and transparency! Planning on ordering more."
Clearly, these are a great delivery method option. But don't forget about our softgels, which let you easily dose your CBD + CBDa on the go, with a flavorless supplement that's super easy to swallow.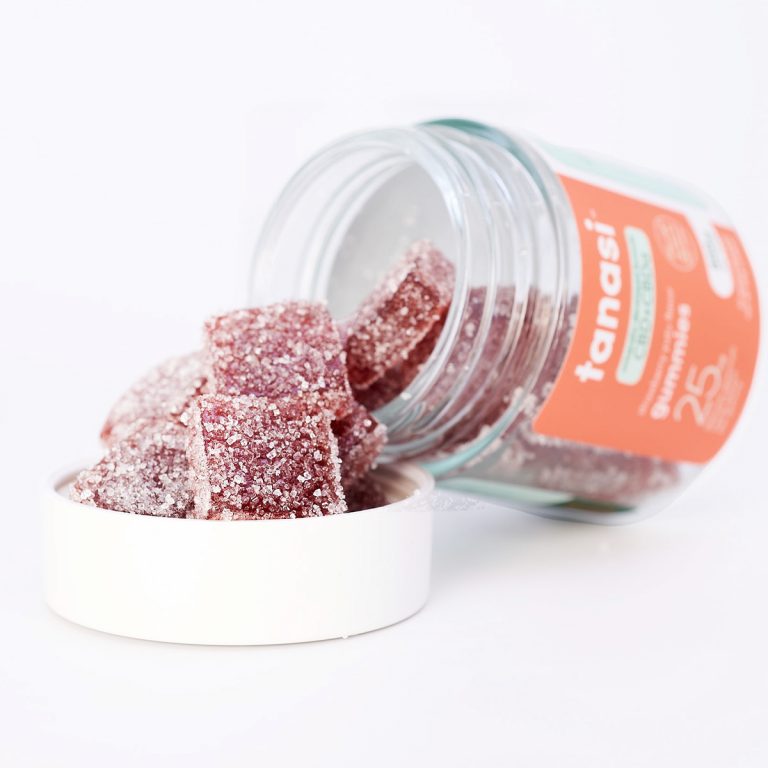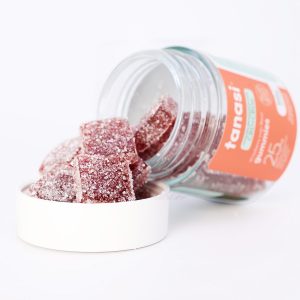 With pre-measured, easy-to-swallow doses, your daily CBD + CBDa routine becomes a breeze. 
Drink Concentrates
Looking for another easy, on the go delivery method? Check out our water-soluble drink concentrates, containing our patent-pending combination of CBD + CBDa in a form that dissipates seamlessly into your favorite beverages.
Among our customers, this form of CBD + CBDa has proved very popular; especially with newbies to the world of hemp-extract. In fact, customer Lisa M. recently shared, "
"I'm fairly new to CBD products so didn't really know what to expect. I suffer from back and knee pain. I put 20mg in my coffee (no taste and mixes instantly) and noticed [effects] within 15 minutes. It worked so well that I immediately bought the lotion, salve, tincture and biggest bottle of the drops. The price is very reasonable and all the products definitely work!!"
Summary
As you can see, there are numerous types of CBD + CBDa products that you can sample when you shop with Tanasi. So how do you choose your perfect product? The answer boils down to which will meet your specific needs. Once you know what you're looking for in a CBD + CBA product, you'll be better equipped to decide the form that's best for you. If you really aren't sure where to begin, try exploring our Tanasi beginner's bundle, giving you a chance to try out some of the most popular delivery methods we carry in our product line. And, whatever product you choose to purchase from our line up, rest assured that we back each one with our no-questions-asked, 30-day satisfaction guarantee!