Here's What You Need to Know about Flying with CBD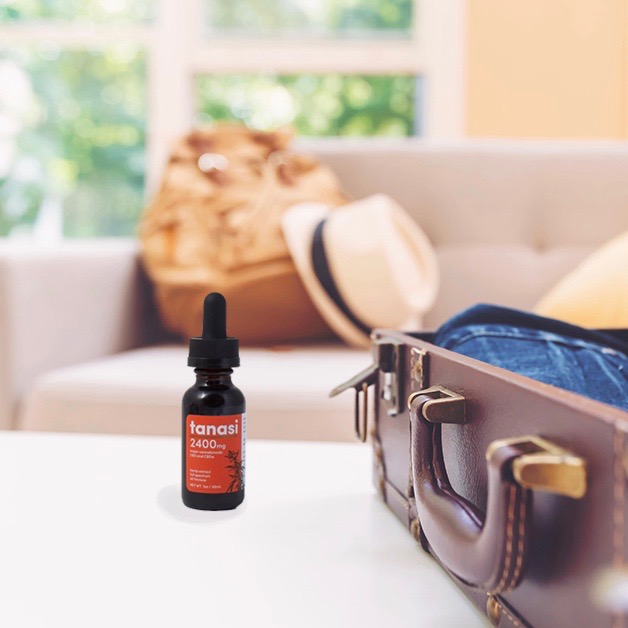 Posted on January 9th, 2020
For some of our customers, using CBD oils, salves and tinctures is an important part of their daily routine. Sticking to that routine is important—especially if you hope to stay on track while you travel. This is why so many people ask us: can I pack Tanasi's CBD products in my checked or carry-on luggage when I fly? Our answer … It depends on where you're flying with your CBD!
For Travel Within the U.S.
With few exceptions, if you're traveling inside U.S. borders, you can pack Tanasi's CBD products in whatever bag you choose. As of May, 2019, The Transportation Security Administration updated its cannabis policy.   Passengers can travel with hemp-derived CBD products containing no more than 0.3% THC. Since Tanasi CBD products are hemp-derived and meet this THC component, they all comply with TSA regulations.
In fact, if you visit each of our product pages, we provide you with a Certificate of Analysis (COA) as proof that our products comply with the 2018 Farm Bill. To ensure you make it through security smoothly, we advise printing that COA (example: our 1200mg Tincture) for any Tanasi product you plan to pack and having it readily available to show security agents. Keep the products in their original Tanasi packaging, which is clearly labeled with a complete list of ingredients. You can also print an updated version of the current TSA regulations regarding CBD products, just in case you encounter an agent who's unfamiliar with the policy.
Traveling to Canada with CBD
Now let's take a look at what happens when air travel takes you north of the border. Canada has officially legalized the use of any form of cannabis (for adults only) within its borders. Even so, the Canadian government has made it illegal to transport cannabis and CBD products across the Canadian border, whether you're entering or exiting the country. It doesn't matter if your CBD has been authorized for medical use.  And it doesn't matter that it's legal at your destination of origin.
In short: don't bring Tanasi CBD products when you fly Canada.
If you accidentally have some CBD in your bags when you arrive at the border: wise up and confess to the Canada Border Services Agency. They'll likely just confiscate your products. If you don't , however, you could be prosecuted for a serious criminal offense. So, if you're planning on traveling to Canada, it's safer to purchase a local product for the duration of your visit. Shipping your Tanasi CBD to Canada isn't an option either, as you must comply with Health Canada's import regulations in order to do so.
International Travel and CBD Products
When it comes to international travel, packing your CBD products will likely be tricky given heightened security precautions and regulations. Rather than risking a stop at security, we advise that you research local laws at any stop-over countries and your final destination.
CBD oil is now legal in many countries but is still under heavy regulation. And, in the United Arab Emirates, Malaysia, and Russia, and many other countries still strictly prohibited all CBD products.
So, here's the bottom line regarding flying and our Tanasi CBD products: within the USA, take the precautions listed above. Stick to the original packaging and bring your hemp extract (CBD) product COA. Outside of our borders, however, you're better off legally purchasing CBD at your destination or having to forgo all together.
Safe travels, everyone!