Is CBD Legal In West Virginia? What About CBDa?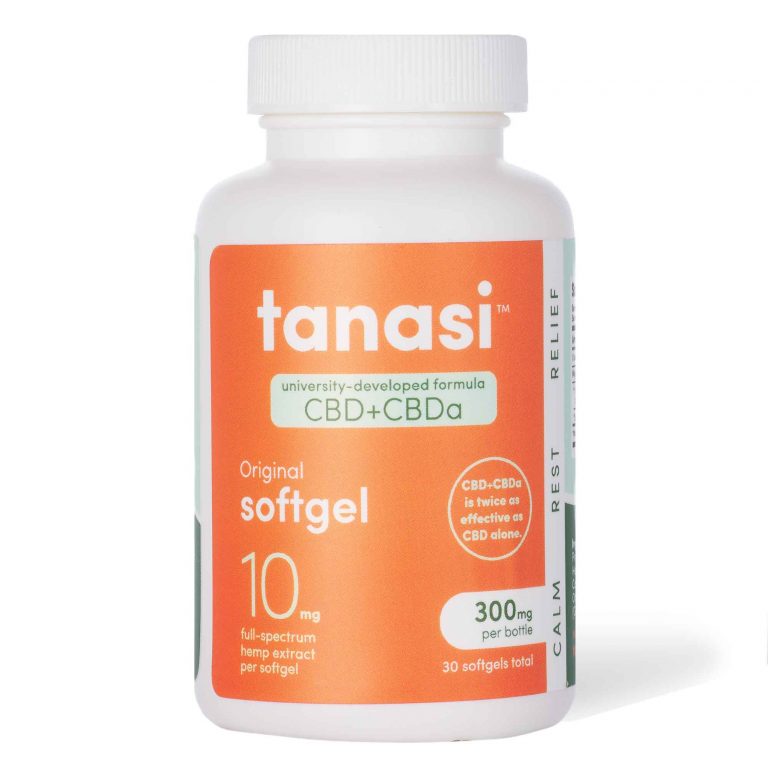 Posted on June 8th, 2023
At the federal level, CBDa and CBD have gained legal status in all parts of the United States. But, rules vary by individual states. So, if you wonder "is CBD legal in West Virginia," we've got the answer for you right here: it's a resounding 'Yes.'
Hemp-derived CBDa and CBD products like the ones we produce at Tanasi (using our patent-pending, 1:1 formulation) are legal in West Virginia as long as the supplement has less than 0.3% THC – the chemical compound in cannabis that makes a person high. The Senate Bill 447 of 2002 legalized hemp that has no more than 1% THC by weight. The Medical Cannabis Act of West Virginia – April 2017 – legalized CBD derived from cannabis for qualifying conditions. Now, we'll get into greater details of what those qualifying conditions can be.
So, Is CBD Legal In West Virginia Today?
West Virginia began a licensing program to regulate the cultivation, possession, and transportation of marijuana-derived CBD products. You can purchase the product from licensed dispensaries across the state. Marijuana-derived CBD is available only for medical patients who have a valid prescription from a doctor. On the other hand, hemp-derived CBD is freely available across the state and doesn't need a license or prescription to purchase. You will find hemp-derived CBD in most of the retail shops in the state. You can also buy Tanasi CBD + CBDa products online, and have them shipped to your door, free of legal worries since all our extracts contain less than 0.3% THC.
The difference between marijuana-derived CBD and hemp-derived CBD is the THC content in the product. Marijuana-derived CBD has more than 0.3% THC and is illegal other than for medical purposes. One needs a license and a prescription from a doctor to buy this product. Hemp-derived CBD has less than 0.3% THC and doesn't make a person high. Hence, the product is freely available in the state and doesn't require a license or prescription.
CBD Laws In West Virginia
The West Virginia Industrial Hemp Development Act came into effect in 2018 and allows the growth and processing of industrial hemp in the state. Soon after the state act, the US Farm Bill became law across the nation. The state laws got the required updates afterward. With the US Farm Bill, WV revised CBD laws and legalized the cultivation, distribution, transportation, and use of hemp-derived CBD products in the state. HB 2694 passed in April 2019. This bill clarifies hemp-related rules in the state. It defines the regulations on cultivation, licensing, possession, transportation, and shipping industrial hemp. Here are some highlights of the bill:
Hemp with less than 0.3% THC by weight classifies as an agricultural commodity in the state. The cultivation, distribution, possession, and handling of hemp-derived CBD don't require a license.
West Virginia allows out of state trading of hemp and hemp-derived CBD products. But the cultivation and processing of these products should abide by the state laws.
Hemp-derived CBD products are no longer a part of the list of controlled or adulterated substances. Edible products that include hemp-derived CBD are re-classified as foodstuffs and beverages.
West Virginia's Possession Laws Regarding CBD
Bill 386 of April 2017 legalizes marijuana-derived CBD only for medical purposes. Only a patient with a qualifying medical condition can purchase such a product with a prescription from a qualified medical practitioner.
There is no possession limit for hemp-derived CBD products in West Virginia. On the other hand, Marijuana-derived products do have a possession limit. No ordinary person can purchase marijuana-derived products without medical approval. A qualified patient can only purchase a 30-day supply of marijuana-derived CBD in the form of oils, tinctures, topicals, nebulizers, and vapors. They cannot purchase dry leaf plants. Possessing marijuana-derived products without a valid license is a crime in West Virginia. The possession of marijuana-based products in any amount without a license is considered a misdemeanor in the state and is punishable by jail time of not less than 90 days, nor more than six months, and fined $1,000.
On the other hand, the sale and distribution of any amount of marijuana is a felony in West Virginia. The punishment includes a jail term between 1 to 5 years and a $15,000 fine. Transporting the substance is also a crime and is punishable.
What Is CBD?
Cannabidiol or CBD is a non-intoxicating chemical compound naturally occurring in the cannabis plant. CBD is the second-most prevalent compound in the plant behind THC. THC is the most pervasive compound but has psychoactive properties to make a person high when consumed. The most crucial feature of CBD is its non-psychoactive properties. That's why hemp-derived CBD products are legal in almost all states in the U.S. Hemp-derived CBD has a lower THC content, which is below 0.3%. Hemp-derived CBD products won't get you high like marijuana-derived products.
Licensing Requirements In West Virginia
A licensing program regulates hemp cultivation in the state. HB 2694 includes all the licensing guidelines. Here are some points that you need to know:
The agriculture commissioner is responsible for issuing all licenses in the state. All cultivators and processors of hemp should apply for the license by filling a form available at the commissioner's office. The license expires on the 31st of December every year and, thus, requires renewal.
Every candidate who applies for the program submits to background checks by the state and federal authorities. Individuals previously convicted of crimes relating to substance abuse in the past will not get a license regardless of how many times they apply.
Once a person receives a license and starts cultivating industrial hemp, they should submit relevant documentation containing the chemical composition of the plant extractions. Industrial hemp used to extract CBD products should have less than 0.3% THC by weight. The licensee should also produce a complete map of the land where they plan to cultivate the crop.
They will revoke your license for violating the rules and regulations laid down by the agriculture department. No licensee can grow hemp with more than 0.3% THC. It's a violation of rules and may result in the revocation of your license. Any person violating the rules three times within five years will be subjected to a censor. The punishment may include the revocation of license and barred from cultivating industrial hemp for the next five years.
Why Should You Buy CBD Products Online?

The best place to buy CBD products in West Virginia is online. Online retailers offer a wide selection of products to choose from. If you buy the product from a local retailer, the selection of products is significantly limited to the ones the shop is able to source locally. But there are some products that are of the highest quality but not yet widely available in West Virginia's CBD stores. You might just miss the chance to get them if you don't shop for CBD products online.
The convenience and low prices are the other reasons for buying CBD online. You can order the product at any time of the day or night at your own convenience. Online retailers sell products at low prices because they don't have the many overheads local retailers have to deal with. A local retailer has to pay rent, staff salaries, and other expenses to maintain the local shop. But an online retailer doesn't, and that will reflect on the price tag. That's why online buying CBD products is a much better option compared to buying from your local retailer.
The most important thing to check is the chemical analysis of the CBD product before you buy it. The product should contain less than 0.3% THC; otherwise, you will fall into trouble with law enforcement. A reliable manufacturer will invest in testing their products at a third-party laboratory in West Virginia before advertising them. They will display the test results on the package of the product and their website for any customer to see. These are essential things to consider when choosing the best CBD product in West Virginia.
Is CBD legal in West Virginia? – The Takeaway
Were you wondering if CBD is legal in West Virginia? If so, now you know the answer. CBD products are legal in the state as long as they are sourced from hemp and contain less than 0.3% THC.
Marijuana-derived CBD has more than 0.3% THC and requires a license to purchase. Also, such products are only for medical purposes and need a prescription from a qualified healthcare provider in the state. Make sure you are well aware of CBD laws in West Virginia when buying CBD products online. Hope this read has made clear to you that there are better and safer ways to buy CBD products in the state of West Virginia.