5 Best Weekend Getaways in Tennessee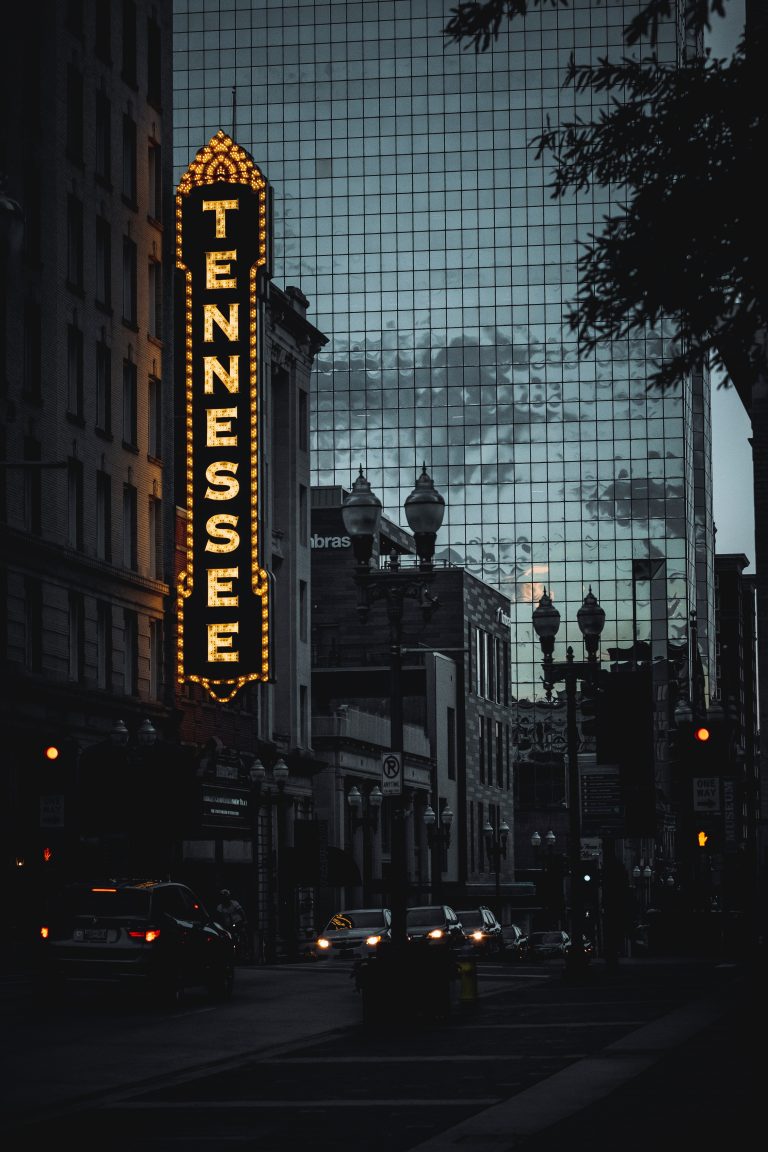 Posted on June 26th, 2023
From music to nature, hiking trails to museums, and some of the top outdoor activities in the country, the state has a lot to offer for weekend getaways in Tennessee. In fact, there are so many great options, it's hard to pick just one-weekend getaway to recommend…so, we're highlighting five instead! Not ready to book a room? No problem. A lot of these spots are just an hour's drive from major urban spots, so it's just as easy to view them on a day trip! And don't forget to stick your grown-in-Tennesse Tanasi hemp extract in your day or overnight bag! Fueled by our 1:1 CBD + CBDa formulation, our patent-pending products are 2X more effective than CBD alone…and 2X more likely to level up your getaway!
1. Chattanooga
Loaded with bed and breakfasts, luxury hotels and reasonably priced family options, Chattanooga is a great place to spend the weekend. Sitting on the Tennessee-Georgia border, this city has something for every generation: take the kids for a ride on the Hop-On/Off Trolley Tour, either to get around town or as a low-key entry to your weekend.
Wake up refreshed and head straight to Rock City, high atop Lookout Mountain, and just a 10-minute drive from downtown Chattanooga. The view alone is worth the trip: on a clear day, you can spot seven states. But, walk around and you'll peep the most incredible rock formations along the 4100-foot Enchanted Trail. (P.S. If you've got the kids in tow, be sure to stop in at Mother Goose Village).
Head back to town and grab an order of the world-famous onion rings at Ankar's Downtown (but hurry, it closes by 3:30 and won't open Sunday) then end the day exploring the sights. Note: if you're not staying there, pop by the Chattanooga Choo Choo (or make the kids' world by booking a train car room.)
For your last day in Chattanooga, check out the Tennessee Aquarium. With or without kids, this spot is a must-see: housing over 9000 fish and animals, and 1.1 million gallons of tank volume, it will certainly end your weekend with a wow!
2. Memphis – Weekend Getaways in Tennessee
Many Tennesseans call Memphis home—but if you don't, it's a great weekend destination. Situated on the Mississippi, you could easily spend two days eating, walking and admiring the incredible Tennessee sunsets. But if you're feeling more ambitious, a visit to the Peabody Hotel is always worth the effort. Ducks on a red carpet? What can compete with that? For those who don't know, this really happens. Each morning, the Peabody ducks (who live in the hotel's penthouse) take an elevator to the lobby and walk a red carpet to their happy spot—the hotel lobby fountain. In other words, get here early to view this unique Memphis attraction. After that, stroll Beale street for music, eats and plenty of shopping. And you wouldn't be wrong to book a visit to Graceland, the in-town, 13.8-acre estate of the legendary Elvis Presley.
3. Pigeon Forge and Gatlinburg
As stars of the Great Smoky Mountains, Pigeon Forge and Gatlinburg are both great choices for weekend getaways—but why visit just one, when they're just a short drive apart, and each has loads of charm.
In Pigeon Forge, check out Dollywood and Splash Country, for lots of rides, slides and a day your kids (and you!) will never forget. Or just do one ride, boarding the in-town Great Smoky Mountain Wheel for the sweeping views from its 400-foot pinnacle.  Just don't forget dinner at Paul Deen's Country Kitchen.
For the next day, hop in the car and head to Gatlinburg. You could check out the view from the Gatlinburg Space Needle—and Arcadia, the two-story arcade and playground combo the kids won't ever leave. But, instead of simply observing nature, you could also get out in it: hit the Rainbow Falls trail, for a day hike you won't soon forget. Want to hear the best part? You can access the trail directly from town!
4. Nashville and Surroundings – Weekend Getaways in Tennessee
Ok, here's the story. Nashville is our state capitol, and there's a lot going on in town: food, music, plantations, street art…you name it, this city's got it. So, of course, you could spend an entire weekend here—for a dose of glam, book those nights at the Hermitage Hotel which, in addition to housing America's best bathroom, is also within walking distance of the Capitol and Broadway's honky-tonk haven.
But there are some pretty great day trips about an hour drive (or less) from Nashville. Consider Franklin, a historic town just south of Nashville. With roots dating back to the American Civil War (and earlier), there's so much history to explore. But we especially love the 1830s-era Carter House, which served as a war command post (and offers fantastic guided tours).
Is drinking more your thing? Head southeast to Lynchburg, home to the Jack Daniel Distillery. And don't miss the 100-year-old, always fabulous Miss Mary Bobo's Boarding House Restaurant, a unique spot for a truly Southern lunch experience (reservations required). Just remember, you can purchase all the alcohol you want after your distillery tour, but don't expect mid-tour samples: Lynchburg is situated in completely-dry Moore county!
More of a music lover, but seeking those bluegrass notes? No problem! About an hour drive east of Nashville lies Historic Granville, where you can explore the free Granville Museum and turn-of-the-century General Store, before hitting this town's real attraction. Every Saturday night, inside the General Store, you can enjoy the Sutton Ole Time Music Hour, a live bluegrass radio show—for just three bucks! Or, if you're feeling splurgy, shell out $20—you'll score priority seating and a full country dinner.
5. Bristol
For our final rec? Let's get all Monty Python with "Something completely different." Located right on the Virginia border, Bristol has lots to offer. It's basically a microcosm of everything we love about Tennessee!
First off, music. Bristol is considered the birthplace of country music—with a same-named museum to prove it! That's because this is the spot where Ralph Peer recorded some of the first-ever country records back in1927.
Then, there's nature: you can spend hours underground, exploring the Appalachian and Bristol Caverns. Navigate stalactites and stalagmites, take in a real-life gem mine, and learn more about the 400-million year-old Underground River. Feeling especially outdoorsy? Pitch your tent at the Appalachian Caverns camping ground. But if that's a little too in nature for you, the town boasts plenty of chain hotels. You could also visit the Bristol Hotel, or nearby Martha Washington Inn and Spa.
Wherever you're heading in Tennesse, just remember: weekend getaways are all about relaxation. So don't forget to pack your favorite Tanasi cannabidiol CBD + CBDa products. At the end of a long day of adventure, what could be better than sitting down, alone or with the family, and capping your day off with your evening dose of CBD and CBDa? Could you picture anything more relaxing? Cause we kinda can't!