What Is Full Spectrum CBD?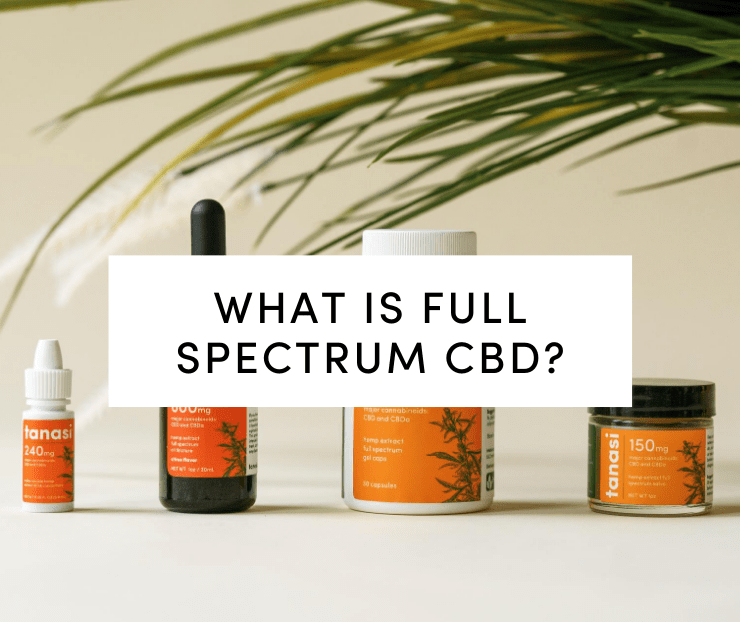 Posted on August 18th, 2020
Studies show that 33% of all Americans have used CBD at least once in their lifetime. In other words, people are exploring CBD, appreciating its potential advantages, and discovering why it continues to be a well-appreciated natural tool for people worldwide. But cannabidiol products come in many forms, including full-spectrum CBD and CBD isolate. So, to better understand the cannabis market, it is essential to recognize the variations at play. 
When comparing full spectrum CBD to CBD isolate, there are subtle variations that you have to keep in mind. Here is a detailed breakdown of what full spectrum CBD entails, how it works, and where to find the best CBD products on the market right now.
Defining Full Spectrum CBD
Full spectrum CBD oil is the form of cannabidiol that appears to deliver the most noticeable potential benefits. But why full spectrum CBD? This form of CBD's power starts with how it is derived.   
All types of legal American CBD are extracted from industrial hemp plants. When it comes to full spectrum CBD, the CBD is extracted with all the plant's additional cannabinoids intact, including Tetrahydrocannabinol (THC). Cannabinoids are the names we give to chemical compounds found inside all varieties of the cannabis plant. The cannabinoid THC is well known for its hallucinogenic properties, but it has other, beneficial properties, as do the cannabis plant's other cannabinoids. That is why so many people prefer a full-spectrum CBD product: it involves the presence of approximately 100+ cannabinoids that can contribute to the effects you feel in your body. That is not the case with a CBD isolate that removes all other cannabinoids from your end product.  
Now, since you most likely want to maximize the effects of your CBD, you will probably want to explore a full spectrum product. Full-spectrum CBD allows you to tap into over 100 cannabinoids found within the cannabis plant. You are then able to experience the combined synergy of cannabinoids known as the "entourage effect". The entourage effect takes place when many cannabinoids work together to achieve maximum effects in your body.
How does the entourage effect work? Each cannabinoid could produce its own effects in your body. But experts believe that, when the various cannabinoids work together in harmony, they actually support each other to deliver more noticeable results that may have a significant impact if you are hoping to target specific symptoms. As a result, in comparison to CBD isolate products, full spectrum CBD tends to produce more therapeutic results. 
What Is Inside Full-Spectrum CBD?
In addition to cannabinoids, it contains terpenes, protein, fatty acids, fibers, and essential vitamins.  
Studies suggest that full spectrum products may help address an array of conditions including migraines, muscle pain, depression, arthritis, anxiety, and more. How exactly does this work? Cannabinoids interact with the endocannabinoid system (ECS) in your body. And the endocannabinoid system helps to maintain homeostasis, or balance, in your body. While more research is needed, we believe that adding external cannabinoids may help restore balance to crucial functions in your body. 
What Are the Potential Benefits of Full Spectrum CBD?
Research is still in its early stages, but full spectrum CBD appears to hold promise in addressing the symptoms of several chronic conditions. Why is this important? Currently, sufferers turn to medications for relief, but they can trigger adverse and sometimes harsh side effects. This means that full spectrum CBD could be a less invasive alternative for people with chronic conditions who need help alleviating their symptoms. 
Let's take a deeper look at some of the potential benefits that full spectrum CBD may offer: 
Consistent Results
Many regular CBD users report consistent results. And consistency means you can rely on a product for relief, which is always important. Just remember, it is always important to talk with your physician about your medications and any discomfort. And speak with your doctor if you want to introduce CBD into your routine. This is especially important if you already take other supplements or medications.
Natural
Instead of relying on foreign chemicals, full-spectrum CBD is a plant-derived supplement that is unlikely to trigger some of the harsh side effects you see with prescription medications. It is, however, crucial to verify your product's ingredients list in order to avoid potentially harmful additives. That's why, at Tanasi, we send all of our full-spectrum CBD products to a third-party lab for testing. This ensures that, when we provide you with certificates of analysis, you can trust that our CBD contains the exact concentrations and ingredients that we list on our labels. And you never have to worry about sub-par products or harmful additives. 
Pain Relief
Chronic pain is a legitimate concern and it is something millions of people deal with every day. CBD appears to address pain by targeting inflammation within your body and interfering with pain signals sent from your endocannabinoid system to your brain. As a result, taking a full spectrum CBD may decrease your pain response. What's more, it may provide relief without the risk of dependency that we see with the opioid medications often prescribed to chronic pain sufferers. 
Side Effects of Full Spectrum CBD 
As we noted, full spectrum CBD will not trigger dependency. Dependency is one of the most dangerous side effects associated with prescription medications. And, while it is important to note the advantages of using these products, it is also important to acknowledge that even this plant-based extract can trigger certain side effects. 
Keep in mind, however, that these side effects are mild in nature, and typically show up when you take higher than recommended doses. Potential side effects include mild dizziness, nausea, and fatigue. They typically resolve as your body adjusts to a new supplement, or as you lower your dose of CBD. We recommend to start with a low dose and gradually increase until you achieve your desired results. And always speak to your doctor about potential drug interactions with CBD and for help deciding the best dose for your specific needs. 
Full Spectrum CBD vs. CBD Isolate
Both full spectrum and CBD isolate products have their places in the cannabinoid market. But to enjoy these benefits, you've got to purchase products from a reliable company. You will know you are in the right place if, like Tanasi, your supplier offers proof of third-party lab testing to guarantee their products' safety and efficacy. 
Now, back to the question of full-spectrum CBD vs isolate. As we mentioned, a full spectrum CBD product delivers the full range of the hemp plant's more than 100 compounds. This includes cannabigerol, cannabinol, and/or tetrahydrocannabivarin to name a few.
CBD isolate, on the other hand, focuses on one specific CBD strain and nothing more. This strain is "isolated" during the extraction process. In turn, this delivers a change in the lasting power and potency of the final CBD product. For example, full spectrum CBD tends to last longer and has a more powerful impact on your body. This is because it includes a wide variety of compounds that synergize to deliver the entourage effect. In contrast, while CBD isolate products are useful, they tend to deliver more targeted results, but also have a shorter shelf life.
You can find both full spectrum CBD and CBD isolate in a variety of product forms including tinctures, lotions, salves, capsules, and more. You can also find these products in a range of concentrations. For more information on the best full spectrum CBD products, feel free to go through Tanasi's inventory at https://tanasi.com/our-products/.