Tanasi GOLD: The Gold Standard For What CBD + CBDa Can Be
Posted on April 28th, 2023
Are you wondering why we have two product lines, and we've labeled one as our "GOLD" brand? Well, we created Tanasi GOLD with a keen focus on the extracted plant material. We only use very high-end quality extraction methods for the Cannabidiolic acid (CBDA) included in a 1:1, patent-pending formulation with the CBD that goes into selections from this product line. And about that CBD? Well, we employ extraction refinement for theCannabidiol (CBD).
In short, when we create our GOLD product line, we use two different full-spectrum hemp extractions. Then, we pull them together as one to create Tanasi GOLD. In combination with the patent-pending, 1:1 CBD to CBDa formulation that infuses every Tanasi product, not just the ones in our GOLD product line, this process results in a premium hemp extract that can rival any other product on the market.
All About Tanasi's Patent-Pending Combo of CBD and CBDa
Just so you know, Tanasi's pending patent is called, "Cannabinoid compositions and methods of using." Our full- spectrum and broad-spectrum hemp extracted CBD products contain CBDA and CBD in a one-to-one formula. And we arrived at that formulation after investing millions of dollars and many years into University-conducted research, spear-headed by 10 different lab-based teams with expertise in Chemistry, Biology and more.
Now, using that formulation, we have historically formulated Tanasi products using one extraction method. And that's because CBDA converts to CBD with decarboxylation (exposure to heat) and processing. But all that changes with the arrival of Tanasi GOLD. Now, we are formulating products using two different hemp plants. As such, we can use two different extraction methods to create one final product!
What Makes Tanasi GOLD Different?
Even before we launched our GOLD line of products, our customers were very excited about the concentration of CBDA and CBD in a full-spectrum extract. Customers like Joseph B., who tried our Tanasi 2400mg tincture, can't resist telling us the products are: "Nice and quick. Seemed very quick acting and the effect was energizing." 
And these kinds of reviews got us to thinking. If we could create a Tanasi GOLD line that focuses on the extraction methods and processing in greater detail, we might just be able to level up our already strong game. And we could do that by not just placing cannabinoids in a bottle. Instead, we would focus on placing a natural plant extract in a bottle.
To that end, we believe that products in our GOLD line represent the best version of our patent-pending full-spectrum hemp extract. And that's because we focused on extraction methods that would create and become Tanasi GOLD in tincture form. The earthy flavor in our Tanasi original tincture is not found in the Tanasi GOLD tincture, Instead, it is really a golden color flavor experience you have to try to describe for yourself.
Extraction Methods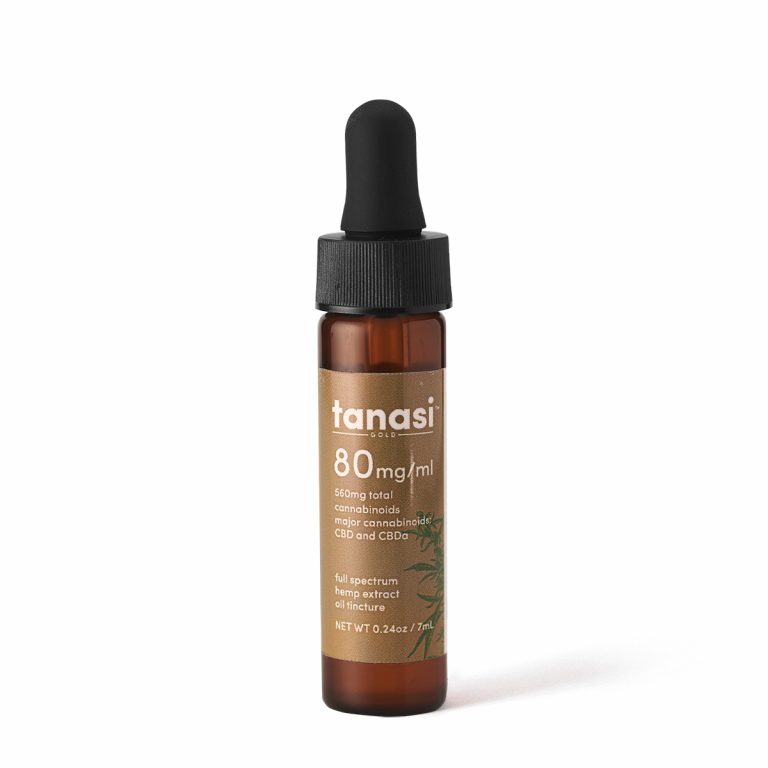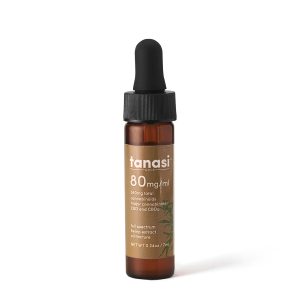 There are many different extraction methods to remove cannabinoid molecules from hemp plant materials. In the world of cannabis extraction, some methods process truckloads of plant material, while others process small batches. To analogize, the wine industry can extract grape juice from many grapes by the truckload, but some wine makers focus on grapes grown from specific regions, that are specific genetics, and grown in one field. A craft, or boutique approach.
The Tanasi GOLD CBDa/CBD 1:1 cannabinoid formula tincture uses two different extraction methods for the one final product. The Cannabidiolic acid (CBDA) is extracted using light hydrocarbon extraction. The CBDA output is clean and there is no post processing required. This light hydrocarbon method preserves the natural plant material in the full-spectrum CBDA extract. The Cannabidiol (CBD) is a cryo-ethanol extraction that is refined into a distillate. These two full-spectrum extracts were then mixed into medium chain triglyceride (MCT) oil.
Doubling Down on Flavor
While the 3600mg Tanasi GOLD tincture has a less earthy taste than some of our other products, it may not be for everyone. And here at Tanasi, all we want to do is deliver crowd pleasers. And, for that reason, we didn't stop working when we figured out how to use two superior extraction processes in one great product. Using that strong jumping off point, we started working on different flavor profiles.
Already, that focus on flavor has led to our 3600mg Blueberry GOLD tincture. Using the signature double extraction method we employ with other products in our GOLD line, our blueberry-flavored GOLD tincture delivers a slightly tart taste with hints of citrus and vanilla. But rather than relying on artificial flavorings that just taste like chemicals, we create our unique flavor profile using terpenes.  (That's the term for the chemical compounds found in many plants, including hemp, that give each species a natural flavor and aroma.)
What are the results? Don't ask us. Ask Karis M., a Tanasi customer who told us that "The blueberry taste was very good." Or better yet, ask Phyliss H who gushes there's, "No downside" to our new flavorful creation. Indeed, she says, "Love this product. The blueberry flavoring doesn't irritate my throat. The increased dosage turned out to be exactly what I need."
Finding Your Perfect Combination with Tanasi's CBD + CBDa GOLD Line
Whether you've tried one of our other full-spectrum or broad-spectrum CBD + CBDa products or not, we can assure you will notice the unmatched quality, purity, and effect of our latest and greatest formula. While our premium product line is more expensive than our signature Tanasi products, we strongly believe you'll find the investment to be worthwhile.
But what happens if you disagree? Or if the higher dose in our GOLD line of products just isn't the right fit for you? Don't worry, we've got your back with our customer service guarantee, applicable to any Tanasi purchase you make in our store. Here's how it works. If for any reason, you aren't completely satisfied with any Tanasi product, we will refind your money, with no questions asked. All you have to do is complete the return process outlined on our website within 30 days of your original purchase, and you'll be refunded. Then, you can feel free to try a different product from our line up, reassured that you'll be making a risk-free dive into the world of our CBD and CBDa supplements!