Plantarie Joins Tanasi
Posted on July 13th, 2023
Nashville, July 13, 2023: Tanasi, the world's first University developed, patent-pending 1:1 CBD+CBDA formulation, is absorbing Plantarie into Tanasi. Planetarie has always focused on quality, consistency, and delivering superior products, which is why Tanasi has worked with them for several years. Tanasi has proven that its University developed patent-pending CBD+CBDA 1:1 formula works 2X better than CBD alone and is also more effective than CBDA alone. 
This joining of forces is a strategic move for both companies and a great opportunity for you — the Planetarie customer. 
While Plantarie has specialized in the single minor cannabinoid CBDA, Tanasi has invested its time in perfecting the 1:1 formulation of CBD+CBDA alongside its partner, Middle Tennessee State University (MTSU). In 2016 Tanasi's parent company, GreenWay Herbal Products, LLC, entered into a University Grant Partnership Agreement with MTSU to research and study all aspects of the hemp plant. Through the research partnership, studies identified a specific formulation of 1:1 CBD+CBDA that had superior benefits, ultimately leading to a patent filing.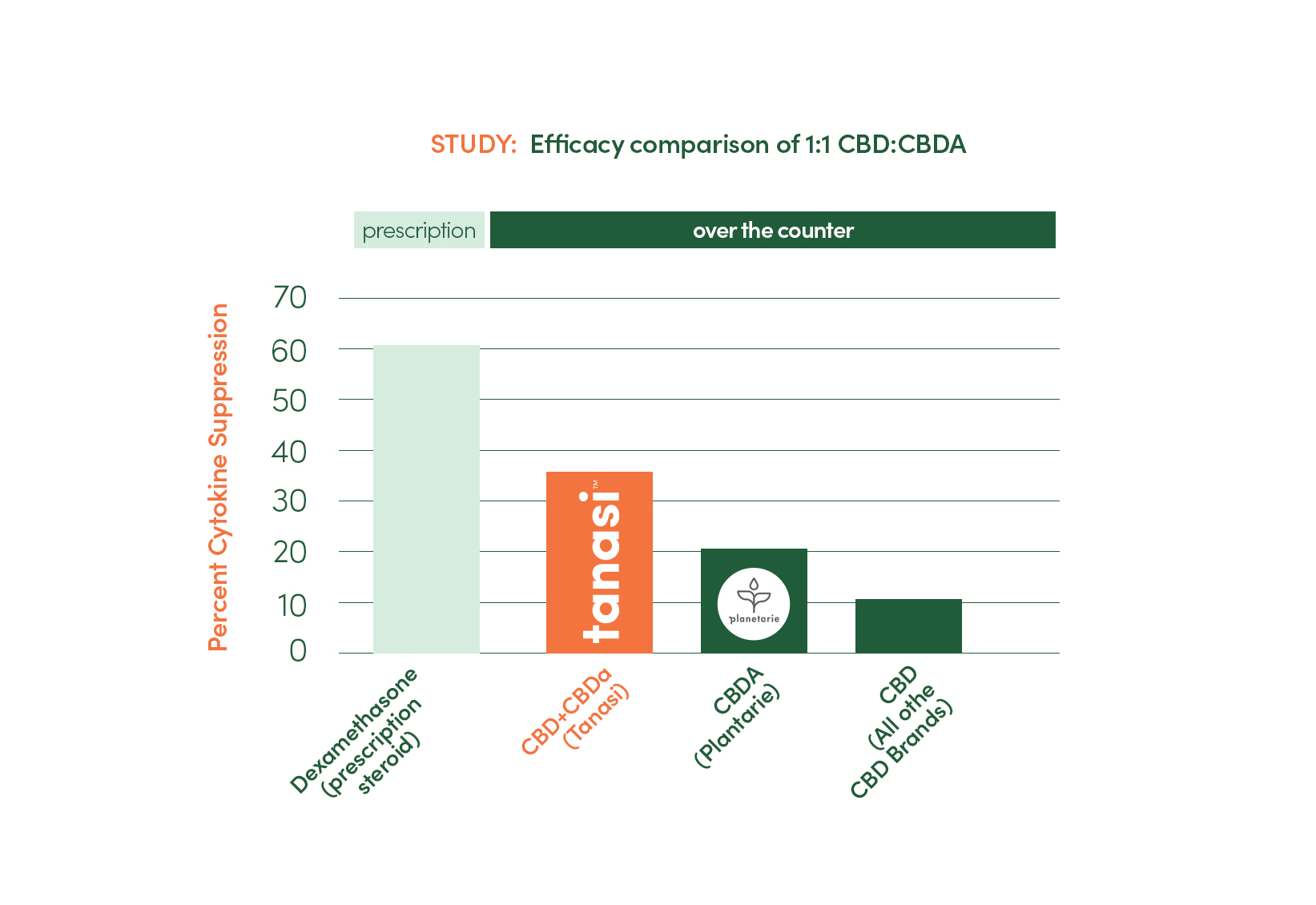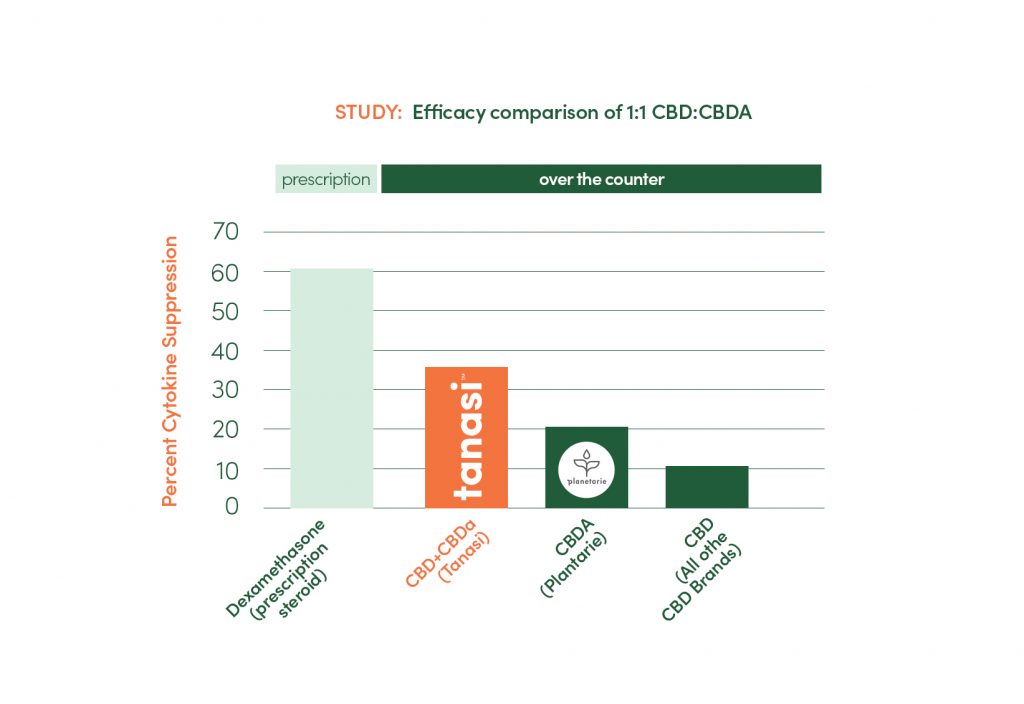 The University's research and studies identified an increased effectiveness of these molecules in calming cytokine storms (a measurement of inflammation) by combining CBD+CBDA equally at a 1:1 formulation when compared to CBD and, or CBDA alone. Tanasi has previously collaborated with Plantarie, sourcing a significant amount of raw CBDA from Plantarie over the years, so it was a natural fit for these two science-first-focused brands to announce this news to you today. 
"We are excited to have the opportunity to provide our patent-pending University developed CBD+CBDA 1:1 formula to the Plantarie customer. We have created the ultimate CBD+CBDA 1:1 formula product line that combines the best of both worlds," said Jeff Heeren, CEO of GreenWay Herbal Products, LLC owners of the Tanasi brand. "We are excited to introduce our Tanasi product line so Planetarie customers can achieve their wellness goals."
"We are thrilled to join forces with the science-focused team behind the Tanasi brand. As a company, GreenWay Herbal Products, LLC shares our vision and passion for sound science and good health," said Stacy Cason, CEO of Plantarie.
Tanasi and Plantarie's products are available on their respective websites: Tanasi.com and Planetarie.com (NOTE: after July 31, 2023, Plantarie products will no longer be available for purchase). For more information about this activity, please visit https://tanasi.com/tanasi-and-plantarie/ or contact [email protected].