Here's Why CBD Gummies Are a Game Changer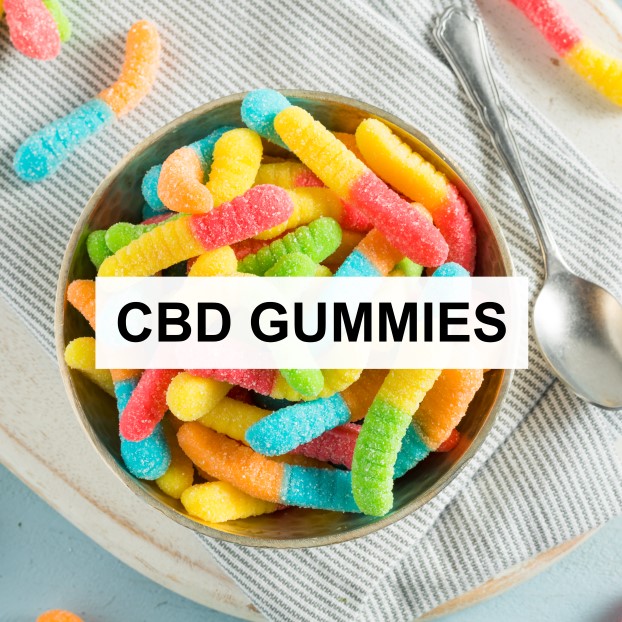 Posted on February 27th, 2022
It's not unusual to get aches and pains or to have trouble sleeping when you get older. After all, that's a sign that your body's changing. However, many of us don't want to rely on traditional methods, such as pain pills, to deal with these changes. So for the last few years, we've focused on more natural ways to support health, instead of traditional pharmaceuticals.
For many people, CBD offers that alternative way to take care of your body. Of course, there are various ways to consume CBD, but the form seems most popular is CBD oil in the form of gummies. Lots of people love gummies. They pop them like candy, or take them in the form of vitamins.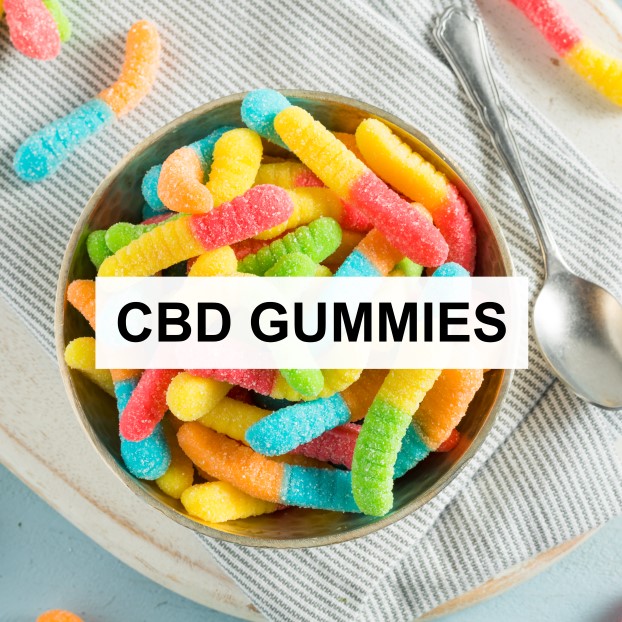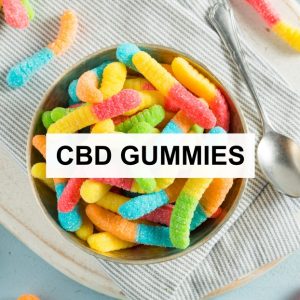 So what are CBD gummies? They are an edible form of CBD. Specifically, they are spongy candies that contain cannabidiol oil (CBD.) (1) Compounds in cannabis include CBD and tetrahydrocannabinol or THC. But there are two main varieties of cannabis: hemp and marijuana. And marijuana has large concentrations of THC, that gets you "high."
But that's not the case with hemp, a plant variety with low THC concentrations and lots of CBD. For that reason, hemp-extracted CBD contains little to no THC and does not get you high. In fact, if there is any THC in a CBD product, it must be no more than 0.3% to be following the legal limit in the US. (That's unless state law allows more.)
What does that mean for you? Well, you can take these gummies to manage ailments, such as pain, anxiety, or sleep deprivation, without worrying about getting "high." And these gummies come as full-spectrum, broad-spectrum, or CBD isolate.
The gummies come in a wide variety of colors, flavors, shapes, and concentrations and offer an easy way to consume CBD. For example, if you want to get a daily dose of CBD, the gummies are a convenient and easy way to get it. Or, if you do not or cannot take CBD oil or pills, the gummies are an alternative. CBD products, however, are not Food and Drug Administration (FDA) approved except for one medication that treats Lennox-Gastaut syndrome and Dravet syndrome in adults and children. Therefore, you'll need to ensure that the product you purchase is safe before consuming it. This becomes particularly important when you buy CBD products online. A pretty website is not enough. You need to ensure that the source is legitimate.
You can tell that such gummies are safe if you buy them from a reputable source. In many cases, buying CBD online from a reputable source that uses certified pure and locally sourced substances is the best way to go. And try to stay with an American company, since buying CBD from outside the United States is extremely risky, as global regulations aren't as strict for hemp growth.
What Are the Flavor Choices of CBD gummies?
Cannabidiol oil gummies, coated or infused, come in a wide variety of delicious flavors. (2) You can find these gummies in flavors such as cherry, berry, apple, grape, orange, and more. Fruit or orange-flavored gummies are especially popular. But the most fun is finding your own favorite flavor, so feel free to experiment!
Can Gummies Help Mask the Taste of CBD Oil?
Unfortunately, CBD oil doesn't taste all that great for many of us. In fact, it has a grassy, bitter flavor that only some may like.  In fact, for people who are new to CBD, Ithe taste alone could spell an end to their journey. Of course, that's less likely when you take CBD oil in capsule form. However, you'll definitely notice it with a tincture.
Putting aside taste concerns, taking pills and capsules doesn't agree with everyone. And, as we mentioned, tinctures may not taste great. Luckily, there are many ways to mask the taste of CBD oil. You can eat food to hide it; you can use mints or gum…
Or, you can try game-changing CBD gummies. They completely cover the bitter, earthy taste of CBD oil. This is because the gummies are covered with natural flavors and sweetness that hide the oil's taste. However, keep in mind that most of these gummies have a low dosage. So, you need to determine how many you'll need for your desired effects.
How Do I Determine the Dose Per Gummy Based on the Bottle Description?
One of the things you need to consider when consuming CBD gummies is the dosage. In other words, how many gummies should I eat?
You'll quickly learn that there is no one-size-fits-all for these gummies. (3) There are a variety of factors that go into picking the right dose, such as your body type, the strength of the gummies, and what condition (anxiety, pain, etc.) you wish to address.
Still, there are general guidelines for your body type. For example, a person under 130 pounds could take up to 11mg; a person 130 to 230 pounds could take up to 18mg, and a person 230 pounds and over could take up to 23mg.
Not sure how to begin? You can try starting by dividing your weight by 10. Say you weigh 150 pounds. When you divide 150 by 10, that's 15mg. Now, that's just a starting point. Over time, you may raise that dosage a bit to 18mg, for example. But the key is to start with a low dose and then gradually increase. So if you purchase CBD that comes in 15 mg, for example, you can increase the amount by taking more or cutting the 15 mg gummy to a smaller portion if you wish to take less.
What Is the Difference Between Full-Spectrum, Broad Spectrum, and Isolate CBD Gummies?
When you purchase gummies, you will find them in three main types: full-spectrum, broad-spectrum, and isolate. (4)
Full-Spectrum
Full-Spectrum gummies contain CBD, but they also contain substances such as terpenes (which affect the scent and flavor of cannabis), cannabinoids, flavonoids, and trace THC of less than 0.3 percent unless a state's legal limit is higher. Many prefer full-spectrum because it works best for pain and inflammation, especially after strenuous workouts. But because Full-Spectrum contains THC, you may prefer a different form if you face frequent drug testing.
Broad Spectrum
Broad-Spectrum is similar to Full-Spectrum. The difference is that Broad-Spectrum contains no THC. So with Broad-Spectrum, you will not need to worry about THC positive results on drug tests. However, many find Broad-Spectrum is not as effective as Full-Spectrum.
Isolate
This is pure CBD. It's typically in the form of crystalline powder. That powder is then infused into products, such as capsules, tinctures, and gummies. There is absolutely no THC in this form. Pure CBD has no odor or flavor.
Now that you know the options and forms, we invite you to give Tanasi's full-spectrum CBD gummies a try, and see if they become your game-changers, too!
Sources
(1) https://www.drugs.com/medical-answers/cbd-gummies-health-benefits-3515165/
(2) https://www.dmagazine.com/sponsored/2022/01/best-cbd-gummies/
(3) https://cfah.org/how-many-cbd-gummies-should-i-eat/
(4) https://www.healthline.com/health/full-spectrum-vs-broad-spectrum-cbd#how-we-chose