How Does a CBD Gummy Make You Feel?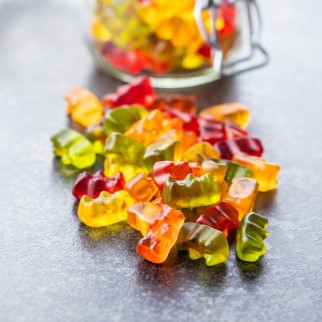 Posted on January 18th, 2022
CBD gummies contain CBD oil in concentrated form. They look like any other edible candy and may come in various colors, shapes, and flavors. The best part about consuming CBD gummies is that no one would know you are taking a CBD product.
Many people are still skeptical about hemp-derived CBD because it's in the same family as another cannabis plant,  marijuana. What they don't know is that CBD and weed are two different things altogether. Marijuana plants contain a high percentage of THC. THC is the psychoactive element that makes you feel high. On the other hand, hemp-derived CBD hardly contains THC. In fact, the DEA and the US Hemp Authority legalized CBD products in most states as long as they don't contain more than 0.3% THC.
How does CBD oil taste?
Why should you eat gummies instead of taking CBD oil directly? Many users don't like the taste of CBD oil. It tastes bitter. Now, we recommend taking CBD oil or CBD tincture sublingually for the highest bioavailability.
But some people say that the after-taste of these products is so bad that it may ruin the taste of the food that you eat even after a couple of hours. That is why many people prefer taking CBD gummies. Does that mean CBD gummies don't taste bitter? They usually don't because of the various sweeteners that the makers use.
If you are trying CBD for the first time and you don't want it to create a bad first impression, then it's better to start with CBD gummies. These gummies taste like the regular gummy bears or toffees that you find in the market. The potency and flavor may be different from one brand to the other. Overall, you won't find the bitter taste that CBD oil and tincture are infamous for.
How Does a CBD Gummy Make You Feel? Types of CBD Gummies
Before you start searching for CBD gummies, you should know that there are two types of them gummies that you can choose from – broad-spectrum CBD gummies and full-spectrum CBD gummies.
1. Broad-spectrum CBD gummies
Broad-spectrum CBD gummies get their name from broad-spectrum CBD. These gummies are a huge hit amongst newbies who try CBD products for the first time. They don't contain even a trace of THC in them. That means, there are no chances of feeling high after chewing them for a few minutes.
Many users are of the opinion that since these gummies don't contain any THC, they are not as effective as full-spectrum CBD gummies. According to scientists, broad-spectrum CBD is more effective in calming the mind down. Therefore, you may feel relaxed after taking a broad-spectrum CBD gummy. It may be effective in reducing the symptoms of anxiety or panic attacks. However, they are not as efficient as full-spectrum CBD gummies to improve your quality of sleep or reduce inflammation.
A few manufacturers may use melatonin to induce sleep. Make sure you check the ingredient label before buying.
2. Full-spectrum CBD gummies
These are the most popular among CBD users. They have a wide range of potential health benefits, such as the following:
● Controlling blood sugar
● Reducing headaches
● Controlling anxiety symptoms
● Alleviating chronic pain
● Providing antioxidant support
● Supporting cognitive health
● Reducing joint pain
If you look at the ingredients, there's not much of a difference between full-spectrum and broad-spectrum CBD gummies. The only additional ingredient that full-spectrum gummies contain is 0.3% THC. Sure, it's not enough to make you feel high, but it may help you sleep better or offer more calm to your nerves to prevent anxiety attacks, thanks to an increased entourage effect.
The advantage of having CBD gummies is that they have little to no side effects. You should not feel high as long as you consume the gummies according to the dosage recommendations and stick to legal products with less than 0.3% THC. The makers would specify the percentage of CBD oil that each gummy contains. You can accordingly eat the number of gummies throughout the day to adjust to the mentioned dosage instruction.
How do CBD gummies taste?
Many people who want to consume CBD for the first time have various questions regarding CBD gummies. One of the most common questions that they ask is what do CBD gummies taste like. Honestly, it depends on the brand. Some brands like to sweeten the gummies more so that you don't feel like consuming CBD at all. This is suitable if you want to enjoy the benefits of CBD oil without experiencing its real taste.
From sugarcane juice to artificial sweeteners, brands may use different ingredients to make the gummies tasty. On the other hand, a few brands prefer to keep a balance between the earthy, nutty flavor of CBD and the sweeteners. CBD oil has a unique earthy flavor that stays in your taste buds for hours. That is one of the reasons why many people don't prefer consuming CBD oil or CBD tincture sublingually.
Another reason why CBD gummies feel tastier than CBD oil or tincture is that they come in different flavors. Imagine popping out an orange gummy in front of your office colleagues and chewing it. They may think you still have a child-like nature and that you can't stay away from candies. Only you would know what you are chewing!
Some of the most common CBD gummy flavors that you may find are as follows: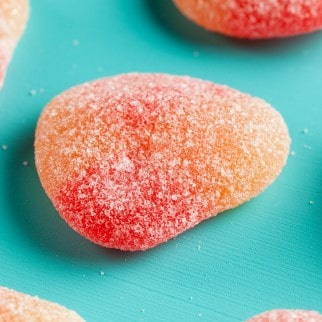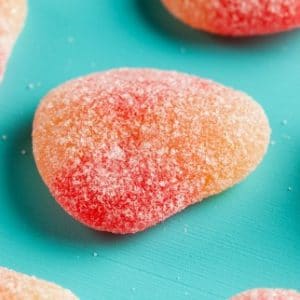 ● Tropical fruit
● Raspberry
● Orange
● Strawberry
● Cotton candy
● Green apple
● Strawberry lemonade
● Chocolate
● Vanilla
Apart from these popular flavors, you will also get plain gummies. These don't come with any added flavors, and hence, retain the earthy, nutty fragrance. Naturally, these may not be as tasty as the flavored gummies.
How Does a CBD Gummy Make You Fell and Other FAQs about CBD gummies
Q: What is the average percentage of CBD in every gummy?
A: It depends on the respective brand. Sometimes, a brand may sell different types of gummies containing a range of CBD percentages. For example, Tanasi.com may have CBD gummies containing 5 mg of CBD in every gummy. On the other hand, it may also have gummies containing 30 mg CBD. It is best to check the ingredients and dosage instructions of the brand before buying a gummy. You should also compare the percentage of CBD in every gummy with the dosage mentioned by your doctor.
Q: What are the ingredients used in CBD gummies?
A: The ingredients may vary from one brand to another. Some of the most common ingredients that makers use are citric acid, lactic acid, fumaric acid, water, gelatin, sugar derived from beets, natural and artificial flavors, hemp-extracted CBD, titanium dioxide, pectin, and corn syrup.
Q: Who can consume CBD gummies?
A: You may choose to take CBD as a wellness supplement. But these gummies may also help with:
● Sleep
● Depression, anxiety, and mood
● Inflammation
● Epilepsy and seizures
● Cardiovascular health
● Digestion
Q: Are there any side effects of CBD gummies?
A: There are hardly any side effects of CBD gummies if you follow the dosage instructions specified by your doctor. According to many studies, people may take a maximum dose of 1500 mg of CBD per day. However, that does not give you the license to consume such high quantities of CBD when you don't need it. Overdosing may result in nausea, bloating, or indigestion. Moreover, if you are pregnant or breastfeeding, you should consult with the doctor before taking CBD gummies.
CBD gummies have come as a huge relief to those who can't stand the original taste of full-spectrum CBD oil. If you are one of those who want to make a safe start to CBD, it's wise you go for CBD gummies. Tanasi.com has a wide range of CBD gummies that come in various flavors. Place your first order and see for yourself how CBD gummies make you feel.