Get The Most Out Of your Tanasi Red Ginseng Extract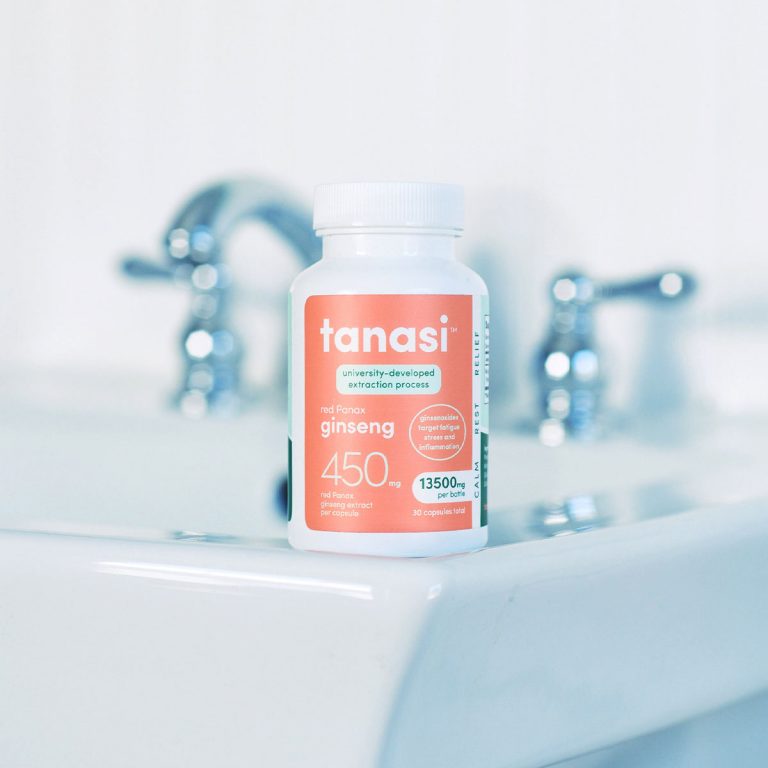 Posted on June 22nd, 2023
Most of the products we offer at Tanasi are hemp-derived cannabidiol extract. But we've also got a different tool in our wheelhouse: our Tanasi Red Ginseng extract! Not sure what this product does? Just stick with us, and we'll explain all that you need to know!
Korean Red Ginseng: A Product Rich in Medicinal History
Thanks to traditional Chinese medicine, the Korean ginseng plant (or, actually, the plant's roots) has a centuries-old history of being used as both a healing agent and a health booster. The plant, which is native to Korea, China, and Russia, can be used in a variety of forms and formats. To extract the bioactive properties of Korean red ginseng, the roots must be processed using steam heat and drying or fermentation. (For our Tanasi products, we use a University-developed, proprietary dehydration process that delivers optimal benefits in our supplements.) Once processed, red ginseng is valued as a popular daily supplement for wellness.
But, according to Chinese medicine, that's not all this baby can do. In historical settings, red ginseng was also used for:
Fighting stress
Reducing inflammation
Lowering blood sugar
Reducing Anxiety
What Makes Red Ginseng So Effective?
Before processing it for use in supplements, the ginseng plant has to mature for several years—typically four or five. Because of its lengthy growing process, red ginseng often commands premium prices. But, it also becomes a popular and effective supplement. In fact, as Tanasi customer Peggy D. says, "I have been taking Tanasi Red Ginseng Extract for some time as well as some of their other products and am extremely pleased with all of them." Getting more to the point, Clifford S says, "Love it. Seemed to give me a boost of energy for the day. Really am impressed by this product." 
How would Red Ginseng affect your day? Everyone is different. So you'll have to see for yourself. But we get that you need more information about what goes into your body. So we'll break down the production process a little more for you right now.
Making Red Ginseng: How Does it Work? 
After reaching maturity, we can harvest the ginseng and process its roots to extract its ginsenoside.  Those are the particles that give the plant its effects. And, while red ginseng is not an FDA-approved treatment for any one condition, research studies can substantiate many purported ginseng benefits.
Now, how much of this supplement should you take daily? Again, every individual is different, and you should always discuss supplement levels with a licensed healthcare provider. But, for reference, each capsule in our 13,500 mg Red Ginseng bottle contains 450 mg of red panax ginseng extract. And many customers find that's enough active ingredient to meet their daily needs.
So, how can you incorporate red ginseng into your daily routine?
Since our Tanasi red ginseng supplement comes in an easily-digested gelatin capsule, you can simply swallow your daily dosage with or without a beverage. In some instances, red ginseng may interact with certain medications, so consult with your healthcare provider before beginning a new supplementation routine. We also suggest taking your dose earlier in the day.  Ginseng taken in the late afternoon or evening may impact your sleep.
Barring those simple precautions, red ginseng is a great place to start, even if you're new to supplementation. Just find the dose and routine that works for you, and we're confident you'll embrace our ginseng the same way you have fallen in love with our range of CBD + CBDa products. In fact, Tanasi customer Soraya K. recently gushed, "I cannot go without my Red Ginseng. I love this item! If you have any hesitation about this product; let me urge you to consider this product!" 
Thanks, Soraya, that's an awesome review that's making us blush. But we know that some of you may wonder: can I take Red Ginseng and CBD + CBDa supplements? Let's take a closer look.
Ginseng and Hemp – Can These Plants Work Together?
Just like ginseng, CBD and other hemp products have a rich history in alternative medicine practices. In fact, for years, people used both supplements together in order to enhance the effects of each separate supplement. Could that effect work for you? Again, you'll have to try this combo for yourself to find out. (And clear both supplements with a licensed healthcare provider.) After that, feel free to dive in and start experimenting. You can shop and try with confidence, knowing that, like all our Tanasi products, the 13,500 mg Red Ginseng softgels are backed by our 30 day satisfaction guarantee.