Is CBD Legal in Hawaii? Say Aloha to the Answers You're Looking For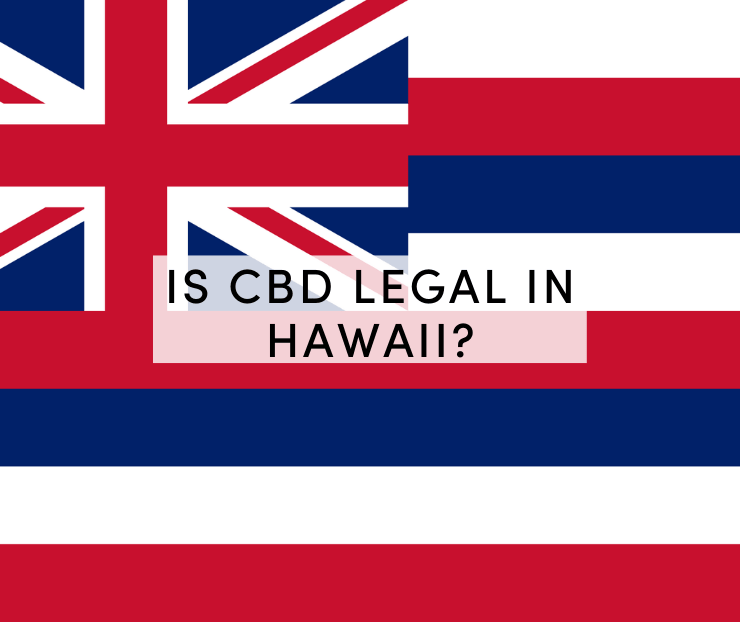 Posted on January 4th, 2021
CBD (cannabidiol) is federally legal. It is always allowed for medical marijuana patients. However, the laws surrounding it are still complex enough to be confusing. As with the rest of the U.S, Hawaii has seen a burst in CBD popularity. A wide array of businesses and stores now selling CBD products. Technically, it is legal in The Aloha State. Yet the state still discourages its citizens from buying it due to the unknowns about each company selling it. All of this leads many to ask the question, is CBD legal in Hawaii? 
The Hawaii Department of Health has committed to reminding consumers and businesses alike that cannabidiol is a potential danger. Regardless, it's still relatively easy to get your hands on CBD products, both online and in brick-and-mortar stores. It remains unknown how authorities might enforce CBD laws, and it's unclear how the laws might change down the road. 
What is CBD? 
Also known as cannabidiol in the scientific community, CBD  is one of the various compounds in the cannabis Sativa L. plant. Unlike the most popular cannabinoid, tetrahydrocannabinol (THC) CBD does not have intoxicating effects. But it does offer many benefits, and scientists are constantly discovering new potential uses for it.
To date, researchers and enthusiasts alike have found an array of potential benefits linked to cannabidiol. Anti-anxiety, anti-inflammatory, anti-seizure, and analgesic properties are some of these. Additionally, CBD has shown promise for people with health conditions such as epilepsy and similar seizure disorders, psychosis, anxiety, depression, and other mood disorders as well as chronic pain and arthritis. 
Researchers continue to discover new things. There's a growing body of evidence pointing towards CBD's efficacy in medical applications as well as a medical supplement. CBD interacts with the ECS (Endocannabinoid System) in the human body,  which manages an array of vital bodily functions such as appetite, hormone release, mood, pain, and sleep. The use of cannabidiol may have a positive effect on all these processes. According to current research, it may soon be helpful with several conditions, including Irritable Bowel Syndrome, Multiple Sclerosis, Diabetes, Cancer, Bacterial infections, Schizophrenia, Psoriasis, Nausea, Parkinson's disease, Alzheimer's disease. 
Because of the lack of approval by the Food & Drug Administration (FDA) in regards to the product's medicinal value, CBD products are only considered nutritional supplements in the state. However, this does not stop people from using CBD products as therapeutic benefits are discovered. 
Is CBD Legal in Hawaii? 
Simply put, whether CBD is legal in Hawaii depends on its origin. Cannabidiol can come from both marijuana and industrial hemp. The difference between these two CBD forms is that marijuana-derived CBD contains a higher THC percentage. The hemp-derived counterpart only contains traces of THC.
If you wish to start using marijuana-derived CBD products in Hawaii, you will need to meet some legal requirements. Using marijuana for recreational purposes is illegal in the Aloha State. However, the Senate Bill 862 enables residents in Hawaii to grow, possess, transport, and consume marijuana for medical reasons. Individuals who meet the bill's conditions are allowed to grow up to seven cannabis plants. 
On the other hand, CBD from hemp is legal for both medicinal and recreational purposes in the Aloha State. According to the 2014 Farm Bill, cultivation, possession, and use of industrial use of hemp are legal throughout the 50 states in the U.S. On a federal level, this means hemp-derived CBD is legal in the nation, including Hawaii. 
However, each state has the freedom to alter this Bill and implement local laws and this is what brings about the confusion. For example, CBD derived from hemp is still considered illegal in the state of Idaho. Fortunately, this isn't the situation in Hawaii. The state government has not implemented any laws/restrictions in regards to the consumption of hemp. CBD products with less than 0.3% THC are legal and easily accessible. There are certain regulations for those who wish to grow hemp. And the Department of Health does still maintain that CBD products can be dangerous because of lack of proper testing and quality control. 
Medical Marijuana in HI
Hawaii has not decriminalized marijuana for recreational purposes. However, it was one of the first states to implement medical marijuana laws and restrictions. In 2000, the state brought forward Act 228. This allowed eligible people to grow marijuana from their homes. During this time, there was no option to purchase marijuana legally, and the bill did not mention any plans to open legal dispensaries. 
13 years later, the state government tried to legalize (decriminalize) the consumption of marijuana for recreational purposes on 5 different bills. These all failed. Finally, in 2015, they settled on a medical marijuana program. This allowed licensed places to sell marijuana to those eligible. 
In order to apply for a medical marijuana license in the Aloha State, you need to be at least 21 years old, a Hawaii resident, and suffering from one of the following conditions: 
-Crohn's disease
-Cancer
-Glaucoma
-Epilepsy
-Post-traumatic Stress Disorder
-HIV/AIDS
-Multiple Sclerosis
-Wasting syndrome/Cachexia 
-Ulcerative colitis
-Amyotrophic Lateral Sclerosis
-Lupus
-Rheumatoid Arthritis
-Severe pain
-Severe nausea
If you fall into this category, you can legally get a medical marijuana license with the following steps: https://health.hawaii.gov/medicalcannabis/
Create an account on hawaii.gov

Complete the application via the Medical Marijuana Registry

Submit the application to your doctor

Once approved by your doctor, they will submit the application to the Department of Health.

Once approved, you will get your medical marijuana card through the mail. 
After you have completed the above steps, you will be legally allowed to obtain marijuana in the Aloha State. However, keep in mind that you're only allowed to possess up to four ounces of marijuana at a time. 
How to Buy CBD in Hawaii
Online Shops
Buying from a reputable online store like Tanasi.com is by far the most convenient means of getting CBD in Hawaii. You can easily verify that your CBD contains no more than 0.3% THC, is tested by a third-party laboratory and made safely. 
Buying CBD online gives you access to a wider array of products. Tanasi offers several hemp extracts in the form of salves, tinctures, capsules and lotion. Some companies also offer CBD supplements for pets. 
If you are on the hunt for the best prices, shopping online is the way to go. Physical stores tend to be expensive to run and their prices reflect that. So, leverage those special offers and discounts that are unlikely in brick-and-mortar stores. 
Physical Stores
When it comes to buying marijuana products in Hawaii, the laws can be quite restrictive. Most of the businesses dealing with CBD are found in Honolulu and if you do not live in the city, it can be hard to find the product locally. 
There are several places you can try including head shops, vape shops as well as natural health outlets. If you have a medical marijuana card, you can also consult a dispensary near you for all your CBD needs. 
If you do prefer to look for CBD products in a store, just be sure to scrutinize each label. Look for signs that the product has been tested and shows all of the ingredients in detail.
CBD With Medical Card
The Aloha State law requires any eligible person to register at the medical cannabis program if they wish to use marijuana-derived products for medical purposes. As mentioned earlier, you need a certification from a licensed physician. They must confirm that you're suffering from a specific condition and that using cannabis will be beneficial. 
When it comes to CBD from hemp, you do not need certification, a recommendation from a physician, or prescriptions. All these products are sold in the Aloha State without any restrictions. However, to be on the safe side, consider consulting your physician before you start using any CBD product. This applies to both marijuana and hemp-derived CBD. Doing this is particularly important if you are taking prescription medication as it could cause negative reactions.
Is CBD Legal in Hawaii? The Takeaway
Even though the Aloha State has had setbacks in regards to marijuana, it is gradually catching up to the likes of California and Colorado. Thanks to research and the increasing popularity of CBD, there's vast room for businesses to enter the industry. 
The future of cannabidiol and the cannabis industry in general seems to be more secure than ever. As further research continues to show its helpful properties, it is on its way to full FDA approval. Ensure you do your homework to get high-quality CBD, and consider using online retailers like Tanasi.com.