CBD vs Wine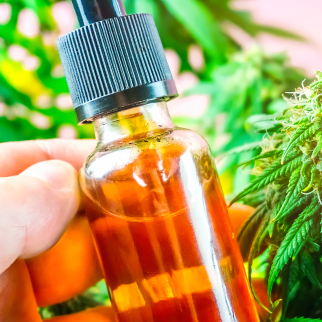 CBD has become immensely popular in the past few years. So much so that it has been slowly cutting into the wine market. Thanks to its supposed wide range of benefits and little side effects, CBD might be a worthy substitute to that daily glass of red wine. To get the full mind and body relaxation they need without suffering the risks associated with alcohol, many people are swapping their glass of wine for CBD. What's more, CBD is an enticing option for people seeking the health benefits of cannabis without experiencing the high associated with tetrahydrocannabinol (THC), the main active ingredient in marijuana.
So, what are some of the reasons why you might want to choose CBD over wine?
CBD May Provide A Calming Effect with Little to No Side Effects
While red wine can help calm you down when taken in moderation, there is always the risk of overdrinking. Once that pleasurable feeling starts to set in, people often tend to go for that "one more glass," only to end up very intoxicated. When consumed in high amounts, wine leads to issues such as dehydration, hangovers, headaches, and increased caloric intake.
On the other hand, CBD helps⁽¹⁾ make you feel calm and relaxed without any of the negative side effects of alcohol. In fact, it ostensibly offers additional benefits such as improved mood, reduced inflammation, reduced anxiety, and enhanced sleep.