What makes Tanasi's patent pending CBD + CBDa formulation special?
Posted on April 18th, 2023
There are lots of choices for consumers who want to try CBD (cannabidiol). However, almost all of the companies that offer CBD products are just selling hemp extracts that contain primarily CBD. Tanasi is the only company that offers hemp extracts containing a University developed, patent-pending mixture of CBD and CBDA in a unique 1:1 formulation. Our customers are thrilled with the patent pending 1:1 CBDa/CBD formulation found in our products and you can check out their unsolicited verified customer reviews at tanasi.com in the products pages.
Essentially, our research uncovered the fact that this formulation is 2X more effective than products that contain only CBD. And that's even true in full-spectrum extracts, containing CBD and all the other hemp compounds.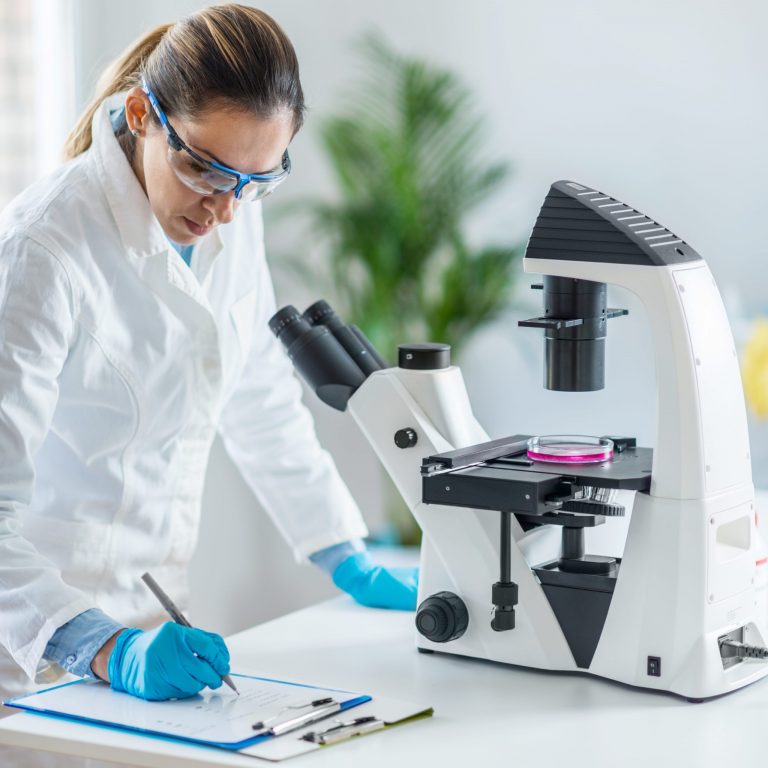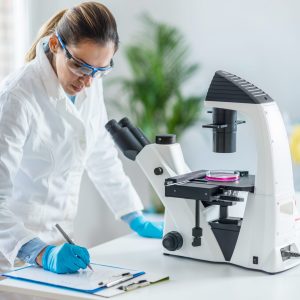 Inside the Research Process: Landing on Our Patent-Pending Formulation
When we first started studying CBD we saw that combining CBD and CBDa could be more effective based on our early investments in research. 
Now, when we say Tanasi invests in research, we really stand by our dedication to science. To that end, we've put together a team of University-based researchers, working together in an interdisciplinary center composed of 10 different faculty research groups. Together, these researchers have expertise in biology, specifically in using rapid in vitro cellular screening approaches so they can create agents that are antibacterial, antifungal, anticancer, antihelminthic, antiprotozoal, immunostimulant or immunosuppressant; or antiviral. We also have groups with backgrounds in chemistry, focusing on separating, purifying and identifying compounds. Working as this strong, vast team, they've determined that our combination of CBD + CBDa is 2X more effective than CBD on its own. And so we have also examined the ability of a 1:1 CBD:CBDa mixture in many different delivery methods. To date, this lead to the availability of a wide variety of products in our store.
To date, we've developed everything from tinctures and soft gels to sun recovery lotions, muscle relief rubs, topical anti-aging serums, water-soluble drink concentrates, and so much more! Because of our research, our customers are getting results they love! But don't take our word for it. Just ask Tanasi customer Kristen W. who recently wrote about our 2400 mg CBD + CBDa tincture, "100% effective. I have taken several different brands of CBD and tanasi is by far the only that has ever truly helped." 
What does Tanasi's CBD + CBD formulation mean for consumers?
Tanasi's patent-pending CBD + CBDa formulation finally gives people the option of using a plant-derived natural product (nutritional supplement) as part of their wellness journey. Even better? According to the research we have today, there aren't any long-term health issues associated with using CBD. As such, the World Health Organization considers this supplement largely safe. But keep in mind that hemp extracts can interact with medications and other supplements. So it may not be safe for everyone; always check with a licensed healthcare provider before trying this or any plant-based extract.  
Tanasi vs All the Rest: What's the Biggest Difference?
Tanasi customers report that our patent pending CBD + CBDa formulation works very well for their needs. We are still learning more about these compounds. But right now, we think that the Tanasi CBD to CBDa formula works better than CBD alone because these different molecules can work differently and simultaneously in your body. 
Now, you'll hear us talk a lot about our patent-pending Tanasi formula. (After all, it's the whole subject of this blog post.) And it's true that this formulation, developed in 2017 and infused into all our products since that date, helps set us apart from other brands. And people love our product lines, with each form of extract delivering an equal ratio of CBDAa and CBD in every dose.
Now here's something interesting that we haven't shared yet. Yes, we told you that CBD and CBDA work better together than alone. And we quantify that superiority by saying our formulation is 2X better than CBD alone. But, in fact, data from our 10-team research group showed that the formulation is really 2.7 times better, as you can see for yourself in the patent filing.
But, unlike other companies that boast about their products without proof, we always want to affirm our findings. For that reason, Tanasi uses third party contract resource organizations, and that allows us to the superior effectiveness of our unique CBDa to CBD formulation.
Research and Transparency: The Tanasi Power Couple
We've touched on the fact that CBDa and CBD work better together than they do in isolation. But we haven't said much about what they can do when used as supplements. For that reason, we encourage you to return to our research and explore our findings on "autophagy," easy to find in this patent filing. While our early discoveries are exciting in this area, we'll need more research on our dietary supplement and inducing autophagy!
As if all this wasn't enough, we want you to know that our CBDA/CBD ratio is not the only Tanasi difference in the world of  CBD products. Remember, this is a largely unregulated industry. Manufacturers are, unfortunately, able to make unsubstantiated claims. And that leaves people worrying about what exactly they are putting on or into their bodies.
Ingredients Verified, Satisfaction Guaranteed
Here again, we want to stand out in a sea of murky manufacturers. So at Tanasi, we are committed to transparency, printing our labels with the details, numbers, and Supplement Facts associated with your specific product. Plus, we list all the ingredients we include in your product, whether active plant extracts or added items like carrier oils. Then, we confirm our results with third-party lab tests, available by scanning the QR code printed on every product label and package.
Finally, we know that every person has a different experience when they try CBD and CBDa. That means your grandma might love our tinctures, but you'd prefer to chew on our tasty, small-batch line of yuzu-flavored CBD + CBDa gummies. So, how can you buy without risk or worry? The answer lies in our final Tanasi difference. We stand behind every product purchase with a 30-day satisfaction guarantee. If you are unhappy with your purchase for any reason within that time frame, simply complete the simple return process and you will receive a full refund, no questions asked!