Your Endocannabinoid System Can Bounce Back with Tanasi!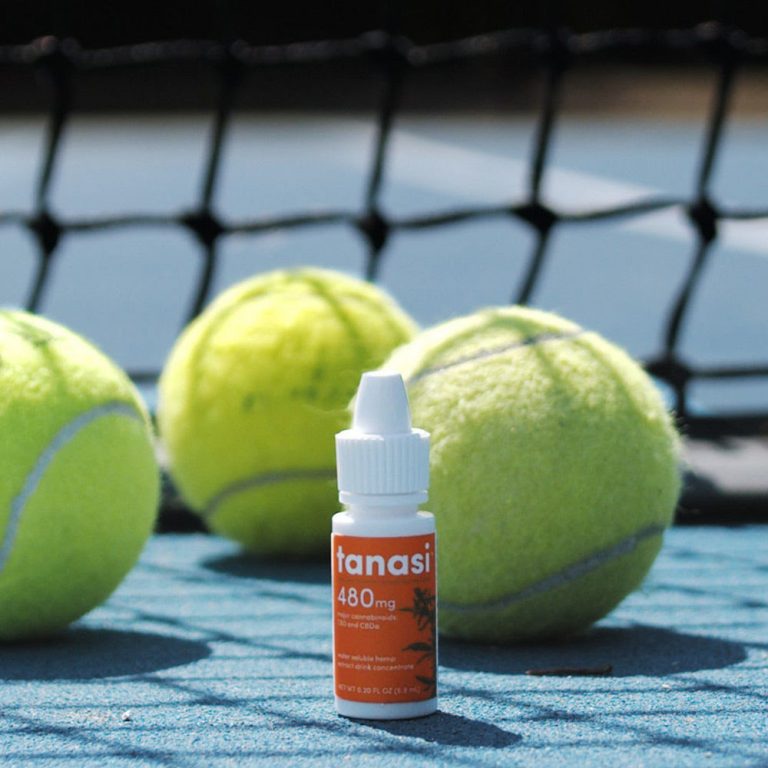 Posted on October 25th, 2021
How can Tanasi boost your endocannabinoid system (ECS)? And why should you care about that ECS? Well, allow us to explain. We know some people think the recovery process is a pain (no pun intended), but all professional athletes know that recovery is an essential part of any good workout. Still, something that many athletes may not understand is the role that CBD products can play in their Endocannabinoid System—and therefore—their sports performance and recovery. In fact, research shows that CBD could make "playing through the pain," a thing of the past. But let's go back in time for a minute, before we explore this idea further. 
2018 was a big year for CBD. It's when the U.S. Farm Bill legalized hemp cultivation and sales of hemp-derived products at the national level. That same year, the Food and Drug Administration (FDA) started governing hemp-derived products. Still, as of this writing, there are still no FDA-placed regulations on the plant, which means many CBD businesses and consumers face frustrating and unclear manufacturing standards. In the field of sports, however, there has been some clarity — The World AntiDoping Agency removed CBD from its "Prohibited List" in 2020, opening the door for major changes for professional athletes.
Call us the perfect combination of nerd and jock. Here at Tanasi, we love CBD's scientific role in the human body and the physical role it can play in the sports industry. Before we explore how professional athletes have embraced CBD, let's review what the Endocannabinoid System is, how Tanasi CBD products can affect it, and why that matters for professional athletes (and you)!
What is an Endocannabinoid System (ECS)?
We all have an endocannabinoid system—even if we're not sure what it is! If you're unfamiliar with the ECS, follow along as we break it down. The human ECS involves three core components:
Endocannabinoids:

molecules that are similar to cannabinoids—except they're made by your body.

Receptors:

your endocannabinoids bind to CB1 receptors (found in the central nervous system) + CB2 receptors (found in your peripheral nervous system, especially immune cells), in order to signal that the ECS needs to take action.

Enzymes:

these little guys break down endocannabinoids once they've carried out their function in your body.
Now that we understand what the endocannabinoid system is, some may still have questions about what it actually does. The functions of the ECS are complex, and experts have yet to discover each of its potential functions.
Research links the ECS to:
appetite and digestion

metabolism

inflammation

and other immune system responses

mood

learning and memory

motor control

sleep

cardiovascular system functions

muscle formation

bone remodeling and growth

liver function

reproductive system functions

skin and nerve functions
Long story short: your endocannabinoid system can affect a lot. So learning how to get this powerful system running smoothly is one way to show our (well-exercised) bodies how much we care. Here at Tanasi, helping our bodies (and ECS) bounce back after a challenging run, spin class or bodyweight workout is a top priority. That's why we incorporate our full-spectrum CBD products into our exercise routines!
Tanasi CBD Scores With Your Endocannabinoid System!
During any workout, your muscle fibers break down. During the recovery process, these fibers heal and become stronger. (Thank you, endocannabinoid system!) The process continues to repeat itself until your body is healthy and ready to perform again—which can take some time. This is why lots of athletes rely on CBD products to speed up the recovery process.
Take professional tennis for an example—for many pro tennis players, CBD is the Grand Slam of all recovery products! However, due to the lack of FDA regulations, many professional tennis players are left with concerns about how to add CBD balms, pills and other products to their athletic routines.
Are Cannabinoid (CBD) Products Always A Win-Win?
Not necessarily. Before we dive deeper into the concerns, let's go through a quick review of CBD—starting with what we use here at Tanasi.
A Full Spectrum hemp extract contains many of the planet's cannabinoids and terpenes. The Full Spectrum hemp extract found in Tanasi products has a specific concentration of cannabidiol (CBD), and cannabidiol-acid (CBDA). Due to the processing at the point of extraction, these molecules are then further formulated to create specific levels of cannabinoids, which sets the high standard of our patent-pending cannabinoid formulation.
Research shows that CBD products made from high-quality, proofed ingredients (like Tanasi's full-spectrum CBD pills) can help athletes feel their best. At Tanasi, we want our CBD balms, pills, and products to have your endocannabinoid system running at 100%. That's why we conducted extensive research before releasing our patent-pending CBD product line.
When CBD Loses…
Many CBD providers, however, aren't as meticulous about their CBD products. Products in the marketplace that contain hemp extracts with CBD and its components are not federally regulated, meaning users can't be confident of the formulation of cannabinoids, and ingredients—unless the products come with a laboratory test Certificate of Analysis (COA). In fact, according to testing from Ellipse Analytics, 45% of the country's top-selling CBD products contain MORE than 0.3% THC—which will definitely cause failure of a drug test. Our understanding is that even THC under 0.3% can cause a failed drug test! Taking this into consideration, we do not recommend using Tanasi products if you are required to pass a drug test.
While 0.3% is a relatively small number, it could be a major deal for athletes. If they take a CBD supplement with any amount of THC, they may fail a drug test—meaning their season or career—could be over. And in our opinion, that is an outcome no professional athlete should risk. This is why certain sports leagues have not yet allowed athletes to use CBD supplements. Ones that have, warn users to stick with clearly labeled, properly analyzed and trusted CBD products. However, THC-free products should also be scrutinized, as one must be certain that the chosen CBD products do not contain THC. 
However, with much caution and care, many athletes have incorporated hemp-derived CBD into their athletic careers. And already, they are noticing game-changing effects! Keeping all of this in mind, we encourage all athletes to do their homework before consuming or using any hemp extract products.
U.S. Tennis Gets in the CBD Swing!
Pro tennis star John Isner has jumped on the CBD bandwagon now that it's allowed by the World Tennis Association (WTA). At 6'10, the star athlete challenges his body in every single match. This is why drinking CBD-infused sports drinks has, for him, been a huge help! In a public statement, Isner explained his decision to endorse a CBD-infused beverage:
"I play a sport where taking a single point off can be the difference between winning and losing a match and [the CBD sports drink] is a product specifically intended to put me in a position to perform on every single point."
Athletes like Isner rave about the way CBD pills have helped their careers, but players in different sports are not yet able to do the same. This is because many pro leagues are holding back on allowing CBD use, despite its legality. Which may be bad news for their endocannabinoid systems—and their game!
After all, with reliable proof of ingredients, Tanasi CBD supplements can help athletes feel their best. And when they feel their best, they perform at the top of their game. If you ask us, that's what professional sports is all about!