What You Need To Know About CBD For Nausea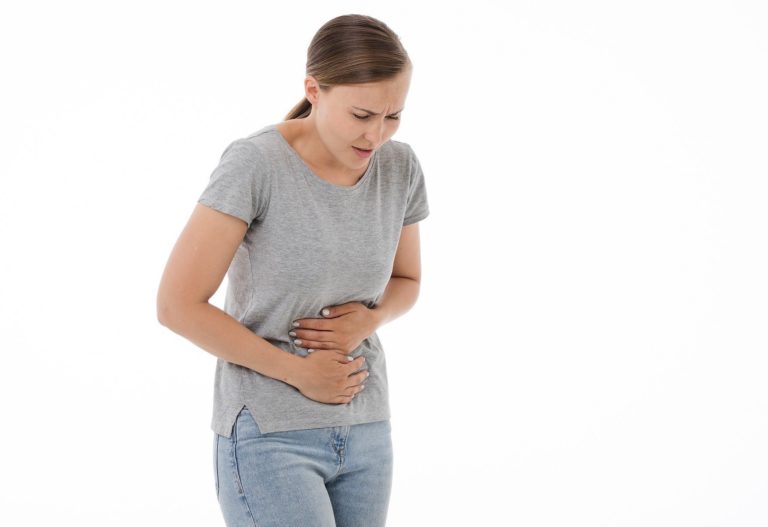 Posted on April 1st, 2022
While there is still much to learn about the latest research and studies on CBD (cannabidiol), what has been discovered so far seems pretty promising. People take CBD for many reasons. Many people agree that it helps their chronic pain and anxiety. And others find that CBD for nausea is also very helpful.
What Causes Nausea?
Nausea is described as a sensation that gives you the urge to vomit. The feeling can be short-lived and acute, or prolonged. When prolonged, the symptoms are debilitating. This sensation can be physical or psychological in origin. It's often linked to issues in your brain or the organs in your upper gastrointestinal tract. These include the gallbladder, pancreas, liver, small intestine, stomach, and esophagus.
The causes of nausea can also originate from diseased organs in other parts of your body. This is why it can be hard to diagnose the cause of prolonged nausea. Still, stimuli that cause nauseous sensations work through the "vomiting center" inside your brain. And this results in nausea or even vomiting.
Symptoms
Nausea symptoms are often difficult to describe. They might not be painful, but the sensation is extremely uncomfortable. Most people feel this sensation in the upper abdomen, back of the throat and your chest. Often, nausea goes hand in hand with other symptoms. These include:
– Fever
– Headaches
– Gas
– Diarrhea
– Vomiting
– Lightheadedness
– Dizziness
– Abdominal pain
Some medications, bowel obstructions, radiation therapy, chemotherapy, morning sickness and pregnancy, pain, viral infections, seasickness, alcohol toxicity and intestinal diseases can also lead to nausea.
Does CBD For Nausea Help?
Most CBD for nausea studies highlight potential benefits for patients with cancer. Vomiting and nausea are one of the most common side effects linked to chemotherapy treatment.
Animal studies indicate that CBD may help ease nausea because the compound interacts with serotonin receptors. Remember, serotonin is a hormone that influences your mood and sense of well-being.
While CBD might play a role in quelling nausea, researchers now believe that THC (the primary psychoactive cannabis compound) plays an even more important one.
Human studies also show that combining THC and CBD might help reduce nausea for patients undergoing chemotherapy. Furthermore, chemotherapy can affect your appetite, and CBD may also help with this issue.
At this stage, the FDA (Food and Drug Administration) approves two cannabis-derived synthetic medications for chemotherapy-related vomiting and nausea. These are Dronabinol and Nabilone.
CBD For Nausea: What Are The Best Types?
Since research suggests that THC is more effective than CBD for reducing nausea, full-spectrum CBD products seem to be a better option to combat queasiness. Full-spectrum cannabidiol contains all the naturally occurring and beneficial cannabinoids present in cannabis plants, including small amounts of THC (not exceeding 0.3%) in products labeled as federally legal.
When it comes to selecting CBD products, always choose a delivery method that appeals to you. For example, if you already feel nauseous, don't take a product that makes you gag. In other words, if you find it hard to keep your meals down, you may have more luck with oils or tinctures that go under the tongue instead of an edible such as a flavored gummy.
CBD For Nausea: The Pros And Cons
Pros:
– Minimal Side Effects
Unlike many prescription medications and drugs, CBD has limited side effects.
– Multi-Use
CBD may be beneficial for other cancer treatment side effects, including chronic pain.
Cons:
– Ingestion Might Be Difficult
For those that have nausea, it might be difficult or in some cases impossible to take oral CBD products.
– Possible Changes In Appetite
For certain people, CBD can reduce appetite, which can be very counterproductive for a person with nausea.
Tips On How To Use CBD For Nausea
So by now many of us have reviewed the research and studies that have shown that cannabinoids such as CBD oil can be used to treat nausea. The following step involves using a CBD product to aid with nausea and stomach aches.
To begin with, most experts recommend starting with a low dose to assess any effects of how CBD interacts with the digestive system. First-time users should refer to the label on the product and take a serving size of the product. CBD oils are available in various forms. For those that don't mind trace amounts of THC, full-spectrum CBD products are the best option.
Full-spectrum CBD oil contains up to 0.3% THC, while CBD isolates are free from THC. Neither of these is known for showing up on drug tests, but for those that prefer to stay away from THC altogether, CBD isolate products are the best choice.
A single serving might be one CBD gummy to alleviate nausea, while other serving sizes may be 1ml of CBD drops to quell nausea. It will depend on the CBD product they have purchased and how the digestive system, more importantly how the digestive tract handles the CBD product such as tinctures, gummies, and CBD oils.
Most first-time users start with manageable CBD products. An example of this may include a 1,000mg CBD tincture. The tinctures are typically 30ml in size and provide about 30 servings (depending on the frequency of use).
For people that prefer CBD gel capsules or gummies, one gummy or capsule is usually a single serving size (but always refer to the label on the product).
Regardless of the type of CBD product chosen, it is always advisable to start at the lowest dose and if necessary slowly increase the dose from there. Once the person has found relief, and the CBD product has provided desirable anti-emetic effects, they should continue to use the same dosage.
CBD has slightly conflicting evidence when it comes to whether a person will develop a tolerance to the product. However, if you do start noticing diminishing effects, it is advisable to increase the dose slightly.
CBD For Vomiting And Nausea: Conclusion
It won't be much longer now before we start realizing the full potential and benefits linked to cannabis plants. Using CBD products for nausea is just one of the reasons that have emerged to use CBD oil. It has also only been just over two years since hemp was decriminalized in the U.S., and the research and studies around CBD are pretty astounding.
Keep in mind that if you have decided to use CBD oil or any other type of CBD product to reduce nausea and the constant feeling of wanting to vomit, here are a few considerations to be mindful of:
– If you are using CBD for the first time, always check the label and start with the lowest dose. From here, you can start to slowly increase the dose until you experience the full anti-metic effects.
– Exercise caution if you decide to use CBD while breastfeeding or pregnant. If you are suffering from chronic nausea while you are pregnant, first consult with a doctor before taking CBD.