What You Need To Know About a CBD Topical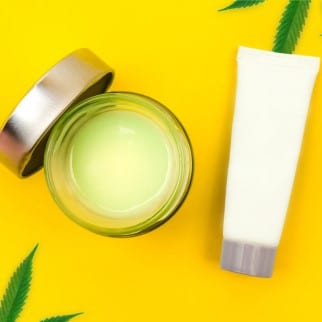 Posted on August 26th, 2021
CBD topical products like CBD-infused creams, salves, lotions, and balms becoming more popular.The CBD topicals is booming. And we're here to tell you why.
What Is A CBD Topical?
"Topical" is the word used for salves, lotions, balms, creams, or any  substance that you apply directly to your skin. When you use a topical, you apply it to a specific area of your body to target that space. But are there differences between lotions and creams, or ointments and salves?
In short, the answer is not really. Each of these substances basically does the same thing. They allow you to take CBD and apply it directly to the skin, allowing you to absorb it into the affected area. But there's a longer answer. And it relates to the differing product consistencies, which make a slight difference when it comes to how the skin absorbs the CBD.
For example, lotions and creams contain more water. So these products spread more easily over your skin, helping CBD absorb faster. Balms and ointments contain more oil.  which means they stay on your skin longer allowing the CBD to absorb slowly. The water also means lotions and creams have shorter shelf lives.
CBD Topical Benefits: Lotions and Creams
Cannabis and CBD products produced for skin applications have several potential uses. The following are some of more common ones. But many need further research to confirm their potential benefits.
– Joint swelling
– Joint pain
– Itchy rashes
– Psoriasis
– Chronic pain
– Inflammatory skin conditions
– Back and neck pain
– Acne
– Contact dermatitis
– Nerve pain
How Does Applying CBD To The Skin Work?
When applying CBD to your skin, your epidermis (the skin's first layer) absorbs the cannabinoid. Then, it interacts (binds) to the receptors situated directly underneath. The resulting action may offer relief from inflammation and pain. And it can work in the application area as well as other areas of your body.
How Long Does It Take For CBD Topicals To Enter Your System
Effects from most topical CBD products are almost instant. As the product is massaged into the skin, CBD quickly reaches the receptors situated under the epidermis. For conditions like sore joints or sore muscles, the user can enjoy the effects of CBD in an hour or two after applying the product. For skin conditions, it may be necessary to apply the product a few times before experiencing the best effects.
Why Choose a CBD Topical?
Using CBD in a topical form is a fantastic method backed by many benefits. For starters, these products help CBD to penetrate the body a lot faster when compared to other popular methods, including taking CBD edibles. CBD is also more bioavailable in this form. For example, applying 20mg of CBD to the skin is said to be a lot more effective when compared to taking 20mg of CBD in capsule form. Last but not least, it also provides effective relief if you have a health problem situated just under the skin itself. Below is a list of a few of the advantages and negatives of using CBD topicals:
Pros:
– Easy: CBD topicals can be used in a similar way to massage oils or hand creams.
– Healthy: Using a topical won't require the user to ingest, vape, or smoke a product that may contain harmful or dangerous additives.
– High bioavailability: When applying CBD directly to the skin, more reaches the system when compared to other methods such as eating CBD capsules and edibles, or using CBD drops under your tongue.
– Affordable: CBD balms, lotions, creams, and salves, are usually cheaper options than oils, offering the same milligrams.
– Rapid Relief: When applying CBD directly to the skin, users may achieve relief from inflammation or pain within minutes.
Cons:
– Quality: Some of the so-called "CBD Topicals" contain minimal amounts of the most important active ingredient. This is why you should take the time and research to ensure you are buying a quality product.
– Availability: It is more difficult to find high-quality CBD topicals when compared to good oils or edibles.
– Less bioavailable: when compared to vaping or smoking.
Are There Side Effects When Applying CBD To The Skin?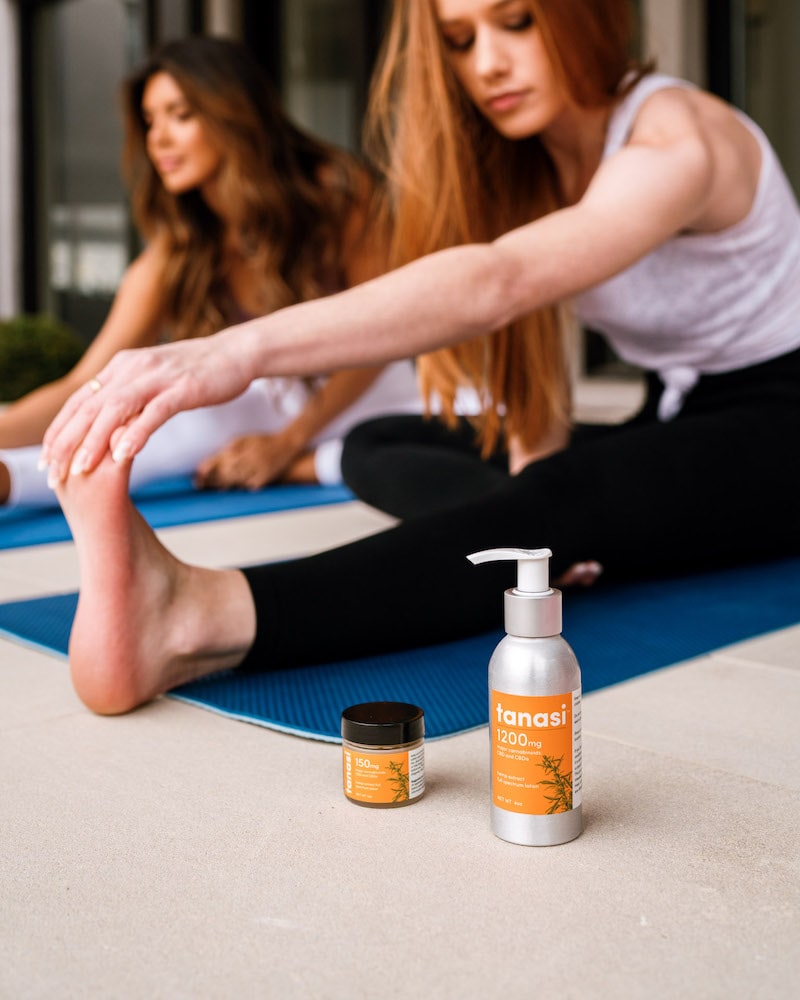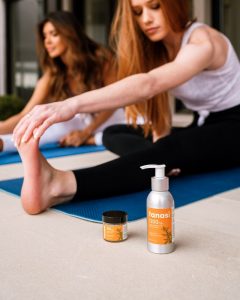 Cannabis and CBD products are usually safe when it comes to applying these products to your skin. They also shouldn't cause any harmful or adverse side effects. Even when the product contains THC, psychoactivity cannot occur since it is highly unlikely when using this particular delivery method.
However, many experts still recommend testing the CBD cream on a small area of your skin before you decide to apply the product liberally to any affected areas. When applying a small amount wait and see to see if you experience an allergic or adverse reaction. Allergic reactions have been reported in some users. Dermatologists suggest that patch testing a product is always recommended before applying anything to the skin.
Similar to other skin products, try to stay away from CBD products that contain alcohol, as this could result in making your skin condition worse. It is also important to know that if you do develop a reaction, it might not have anything to do with the cannabinoids or the CBD, but rather from another ingredient in the balm or cream. For example, some users may experience an allergic reaction from additives present in the CBD product.
Always refer to the label on the product and try only using a product that only contains cannabinoids and CBD and a natural base carrier such as hemp seed oil or coconut oil.
How To Use CBD On Your Skin
Always consult your doctor before you start using CBD, especially if you already take medications. CBD can result in drug interactions. In most cases, you won't need to be concerned about a drug reaction when applying CBD topically, but it is always a good idea to talk to a dermatologist or doctor when you are about to start a new regimen for your skin.
After you have tried a patch test and you haven't experienced an allergic reaction, it is safe to apply CBD lotion liberally to an area where you are experiencing skin irritation or pain. People that suffer from arthritis have reported rapid relief when applying cannabinoid-rich topical creams to painful and inflamed joints.
CBD balms and lotions work well when applied to many different areas of the body, including the neck, back, feet, knees, and hands. People with eczema have also reported success when using topical CBD products.
Growing evidence is also starting to indicate that CBD might be an effective treatment for a common skin condition such as psoriasis. While it is generally suggested to rather use these products for external use, some users have reported that CBD topicals provide relief when treating hemorrhoids.
Takeaways
CBD topicals are often a largely underrated and fantastic method of getting CBD into the system as quickly as possible. These products often provide effective and quick relief for individuals that suffer from painful conditions such as arthritis, menstrual cramps, psoriasis, eczema, and more. However, it is important to do a bit of research since not all hemp-based lotions or creams qualify as CBD topicals. So make sure you read over the ingredient and labels lists carefully. This might make an important difference when it comes to finding one of the best treatments for your specific condition, or wasting your money on a product that doesn't work for you.