Cannabis Sativa: What Is It & What Are Its Benefits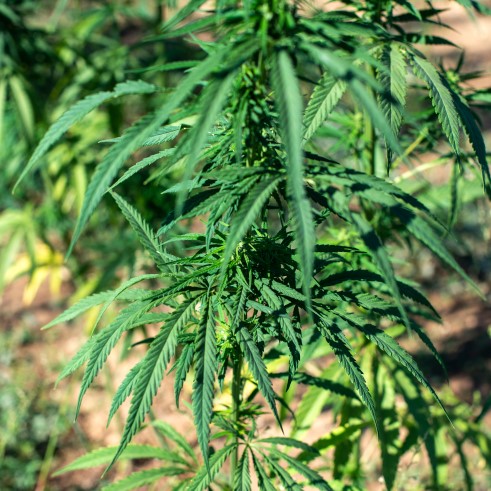 Posted on November 11th, 2021
Are you wondering what cannabis sativa is? You've come to the right place if you are. Below is information about what it is, the benefits, potential side effects, how to use it and other useful info. Afterward, you can decide whether or not to use sativa.
What Is Cannabis Sativa
It is a plant that is often referred to as simply "sativa". The plant has been around for hundreds of years and it has been used in lots of different ways. Sativa has been used in skincare products, food, textiles and so much more.
The plant contains more than 60 cannabinoids. Most of the compounds are found in the sativa's leaves. Both marijuana and hemp are derived from the sativa plant. This is why people refer to sativa as either hemp or marijuana.
How To Use Sativa
Cannabis Sativa is usually smoked. However, if hemp is extracted from the sativa seed, then it may be used in various products. Some products are made with one compound of the sativa plant, while other products may contain several compounds of the plant. Generally speaking, in its pure form, cannabis sativa is consumed via smoking.
Who Uses It
People with certain conditions may use sativa. There are athletes who sometimes use it because they want to relax or relieve their pain. People who suffer with aches and pains may also use sativa.
The bottom line is people from all walks of life use cannabis sativa. Everyone has their own reason for using sativa. It's important to note that some people want to experience the benefits of sativa, but they don't want to get high. This is why they opt for sativa products that have been produced with parts of the plant that won't cause them to become high.
Where Can It Be Bought
Pure sativa can be purchased in various places where cannabis has been legalized. Otherwise, you have to purchase products that are made with parts of the sativa plant. The good news is there are lots of different sativa-based products on the market.
Potential Side Effects
The main potential side effect is feeling high. Sativa contains a good amount of THC, which is the compound of the cannabis plant that causes the high feeling. If sativa is smoked, then you may be at risk of lung issues. The potential side effects of sativa mainly depends on how it is consumed.
The Benefits
People turn to sativa for the many potential benefits it offers. Benefits may vary from person to person. Generally speaking, the key benefits of sativa are:
1. Creativity
One of the main benefits of using sativa is it may boost your creativity. Are you a writer, musician or any other kind of artist who needs a boost in creativity? If so, then sativa may be what you need.
Sativa may help people get over creative hurdles. Not only that, but it can improve your overall ability to focus. As long as you use it in moderate amounts, you might find yourself feeling more focused than ever before.
How long it will take before you experience this benefit depends on several factors. This includes how much you use and how often you use it. Just make sure you only use as directed.
2. Pain Relief
Perhaps the most well-known benefit of sativa is its pain-relieving effects. Be it minor pain or chronic pain, you might finally get relief by using sativa. The plant contains properties that are known for providing pain relief, and this is thanks to the plant's chemical makeup.
If you don't want to smoke sativa, then you can buy and use a sativa lotion or oil. The way it works for pain is you apply it directly to the area that is hurting. If you smoke it, then you should use it when you feel in pain, but be mindful of how much you're using. If you smoke too much sativa, then its effects might be weaken.
3. Cancer Treatment Side Effects
Certain types of cancer treatments can cause unwanted nasty side effects. For example, chemo is known for side effects such as nausea and vomiting to name a few. People who receive cancer treatment often feel like they need relief from it.
This leads us to the next potential benefit of sativa. Sativa has cancer-fighting properties, as well as compounds that have positive effects on symptoms associated with cancer treatments such as chemo. If you suffer with side effects from chemo or another type of treatment, then consider using sativa. Make sure to speak with your doctor before adding sativa to your treatment regime.
4. Anxiety
When people have anxiety, they often find it difficult to get everyday things done, including going to work, running errands and things of that nature. Some people find reducing their anxiety is challenging, but they find it easy when they start using sativa. One of the best things about sativa is its fast-acting effects on those with anxiety.
Do you suffer with anxiety? Are you struggling to enjoy life as a result of your anxiety? If so, then sativa may help you improve your condition. How soon you'll reap the anxiety-reducing benefits does depend on several factors.
5. Depression
Depression is a condition affecting so many people. More research needs to be done into sativa's effects on people with depression. However, there is research out there that shows sativa may be beneficial to those with depression.
If you feel depressed and you need a little bit of a boost, then sativa may help. However, if you are using medications to treat your depression, then speak with your doctor before you start using sativa. As you start using sativa, eventually your depression symptoms may improve.
6. Relaxation
Do you want to feel more relaxed and get a better night's sleep? If so, then sativa might help you feel more at ease and more relaxed. Just make sure you don't use large amounts of sativa, before it could potentially lead to insomnia.
7. Seizures
Another benefit is sativa may reduce the occurrences of seizures in those who have epilepsy. More research is required, but so far it does look like sativa does a good job at controlling seizures. There are stories out there from those who have epilepsy who have mentioned that they've used cannabis and as a result they suffered with less seizures.
8. Less Stress
Finally, you may feel less stressed out when you start using sativa. You probably won't feel this benefit right away. However, within a few short weeks you might finally feel more calm and more at ease. Instead of turning to traditional forms of medicine to reduce your stress, you can give sativa a try.
Those are the key benefits of sativa. If you want to reap the potential benefits, then consider using a sativa-based product. Just make sure you weigh the pros and cons of sativa before you start using it.
If you don't want to feel the high that cannabis sativa is known for, then the alternative is to buy sativa products that don't contain THC. (Or ones like full-spectrum CBD with THC concentrations below 0.3%.) This is the main compound that causes users to feel high. There are sativa products that have been formulated to not cause a high.
As a general rule of thumb, it's a good idea to compare as many sativa-based products as you can. Decide what you want to use sativa for, and then choose the product you think will provide you with the most benefits. Before you know it, you'll be reaping the potential benefits sativa has to offer.