What Does CBD Look Like and How to Pick the Right Type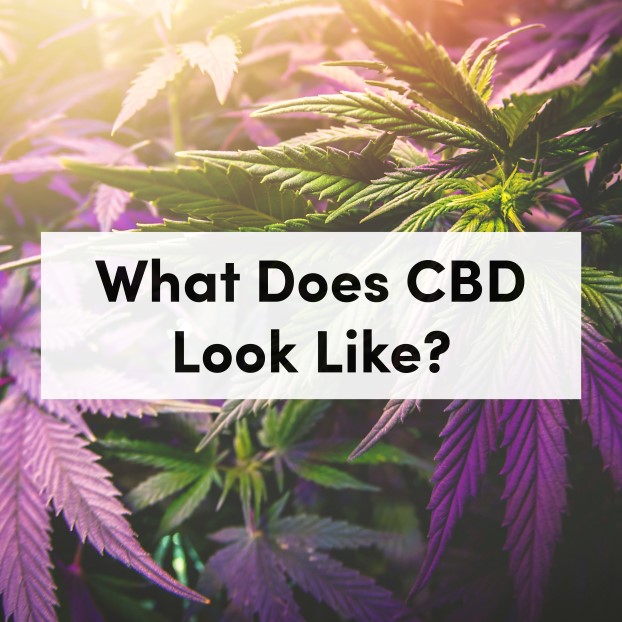 Posted on November 8th, 2020
The popularity of cannabis and its constituents has soared in the past several years. This is partly due to its legalization in many regions and the realization that cannabinoids like CBD have a wide array of therapeutic benefits.
A wealth of marketing material, anecdotes, and blogs, claim that CBD can cure numerous ailments, including cancer. However, due to limited research, it is still not advisable to take CBD in place of conventional medication. Also, CBD and other cannabis-derived products are not tested for safety or regulated by the government or any third-party organization. That makes it hard for people to know just what they are getting. Thus, making all the more critical to learn everything about CBD. Among the many questions in this regard is, what does CBD look like? How do you determine high-quality CBD oil? This post will answer these questions, but first things first.
What is CBD Oil?
Simply put, cannabidiol or CBD oil is a concentrated liquid extract of the industrial hemp or cannabis plant. Similar to other herbal extracts, the potency, look, taste, and quality vary depending on how the manufacturer made the extract and what ingredients they used to begin with.
The cannabis plant has numerous compounds, known as cannabinoids. The most well-known among consumers include cannabidiol (CBD) and tetrahydrocannabinol (THC). The latter is the primary psychoactive substance in marijuana, and it's what consumers look for when they want a cannabis product that makes them high. Unlike THC, CBD does not have psychoactive effects, making it appealing to people looking to leverage the cannabis plant's benefits while avoiding getting high.
Cannabidiol products that don't contain THC fall outside the DEA's Controlled Substances Act scope. That means that cannabidiol products like CBD oil are legal to sell and use as long as they do not contain a THC percentage above 0.03%. As mentioned earlier, this is likely one of the reasons CBD oil and other CBD products have become increasingly popular and socially acceptable. Currently, the CBD industry has a $4.6 billion market cap, and expectations only forecast it to grow significantly in the next 5 to 10 years.

What Does CBD Look Like?
If you've decided to give CBD a try, one of the first questions to run through your mind is: what does CBD look like?  There are numerous CBD manufacturers and dealers online, and it can be pretty overwhelming to find a trustworthy one.
Thus, it is essential to educate yourself about cannabidiol, its different types, and how to figure out the best one for you. Just like THC, CBD somewhat changes depending on its form.
Here are the common CBD presentations and a brief explanation of their appearance.
1. CBD Flower
CBD flower is the most natural-looking form of cannabidiol. It will look familiar to THC users, but it's still a broad-spectrum or full-spectrum form that contains a wide array of other substances, including terpenes and essential oils. This is, without a doubt, the prettiest form of CBD.
Quality CBD flower is generally green in color, although the shade can vary from a darker to a lighter green. Bright and robust coloration is an indication of a high-quality CBD flower. More often than not, high-quality CBD flowers are a combination of purple and green. When the flower is red, yellow, or brown, it's a sign of low quality.
2. Raw CBD Oil
This form of CBD contains cannabidiol and all other cannabinoids and substances found in hemp, including THC. When purchasing CBD oil, it's imperative to ensure it's non-psychoactive, mainly if THC is still not legal in your region.
The color of this CBD form often ranges from black to dark green. It has a thick and sticky consistency. It is available for purchase in varying potency and sizes. Among the common forms of CBD oil, Raw is the cheapest.
3. Decarboxylated CBD
This is the most commonly bought form of CBD by those who want to make their own cannabidiol edibles. Once raw CBD undergoes decarboxylation, which is when compounds in the cannabis plant activate, cannabidiol increases its potency.
Ideally, it leads to a reaction time that's way faster than consuming raw CBD. Decarboxylated CBD oil has a thick consistency and a black or dark green color.
4. Filtered
This form of CBD is often gold-colored. It contains the highest CBD concentration in comparison to its counterparts. It comes from raw CBD that undergoes decarboxylation. The extract further undergoes filtration to eliminate even more plant compounds like chlorophyll and lipids.
Like the CBD presentations mentioned earlier, filtered CBD also comes in a wide array of sizes and potencies. It is the most expensive of all types of CBD, but it is also the most potent.
Alternative Signs of High-Quality CBD Oil
There are a lot of other things about the background of a product that can also tell you just how high-quality you can expect it to be. These are the most important:
Extracted Using Alcohol or CO2
Manufacturers extract high-quality CBD using safe solvents such as alcohol and supercritical carbon dioxide. That ensures a safe extract free of additional chemicals and additives, which other forms of extraction tend to leave behind.
It would help if you stayed away from CBD products made using chemicals like hexane, pentane, propane, or butane as they leave behind toxic substances.
The CBD Percentage Is in The Product Label
CDB oil manufactured by a reputable company will have the exact amount of cannabidiol stated on the label. Search for either total milligrams or concentration in the bottle. Higher numbers mean a more potent product. To be considered effective, the product should contain between 250mg and 1000mg per 30ml bottle. Anything less and you will be wasting your time and money.
The Price is Not Too Good to be True
Top of the line CBD is not easy to make. If the price is too low, chances are its made from contaminated or inferior raw materials, sub-par solvents, or does not contain much, if any, actual cannabidiol. You don't have to go for the most expensive CBD product to be safe. Search for reasonable prices and excellent user reviews.
Grown in Places that Mandate Soil Testing
Hemp is a hyperaccumulator. That means that the plant absorbs everything from the soil. This ranges from vitamins and minerals to petroleum, heavy metals, and other toxic substances.
The safest cannabidiol is from regions where the government mandates farmers to be certified. They usually also require them to have their farms regularly tested for toxic substances. An accredited third-party lab should also test the product. That ensures the product does not contain bacteria, solvent residue, heavy metals, pesticides, fungus, and any other foreign substances.
Made from Whole-Plant Extracts
CBD products made from whole-plant extracts or full-spectrum extracts tend to be of a higher quality than those made from CBD isolates. Getting CBD isolates sounds like a sound idea as it is pure CBD. However, it is usually made from cheap materials and doesn't contain other cannabinoids, terpenes, and flavonoids that work together to give an entourage effect. This makes full-spectrum CBD products more effective.
Transparent CBD Test Results
Before purchasing a CBD product, you should check whether the manufacturer has its products verifiably tested. A reputable and trustworthy CBD manufacturer will make its results available to the public. The information can be published on their website, included on the packaging, or printed on the label.
If you can't find this information, you should be hesitant about buying the product. Most manufacturers with consistently excellent results are proud of them and make the reports very easy to find.Verifiable test reports are crucial as they state the THC and CBD levels and check for any toxic additives.
No Outrageous Medical Claims
Personal accounts and research both make it clear that cannabidiol is an excellent substance. However, neither the FDA nor any other government agency approved of it as a medical treatment. That means it is in the same category as vitamins and supplements. As such, no manufacturer can legally claim that CBD treats or cures any medical condition. So, if you come across a CBD product that makes such claims, steer clear. Chances are you're looking at snake oil.
Contains Under 0.03% THC
CBD products made from industrial hemp have trace amounts of THC, often not more than 0.03%, which can't make a person high. However, sub-par processing can increase THC levels to a concentration that can create psychoactive effects that may be uncomfortable for some users. That is not only an indicator or low-quality CBD, but it could make the product illegal where you reside. So, ensure you check the lab reports and labels for precise numbers before making a purchase.
What Does CBD Look Like – The Takeaway
So far, we have answered the question, what does CBD look like? We have also discussed a few indicators of high-quality CBD products. When trying out any new CBD product, you should know all about the different types there are. This is vital since there are dubious quality products that might have additional compounds that interact with each other. As a result, the effects they have on you might be much different and potentially more dangerous than what you'd expect. Hopefully, the information in this article will have you make the right choice when purchasing.