7 Ways to Get the Best CBD Pills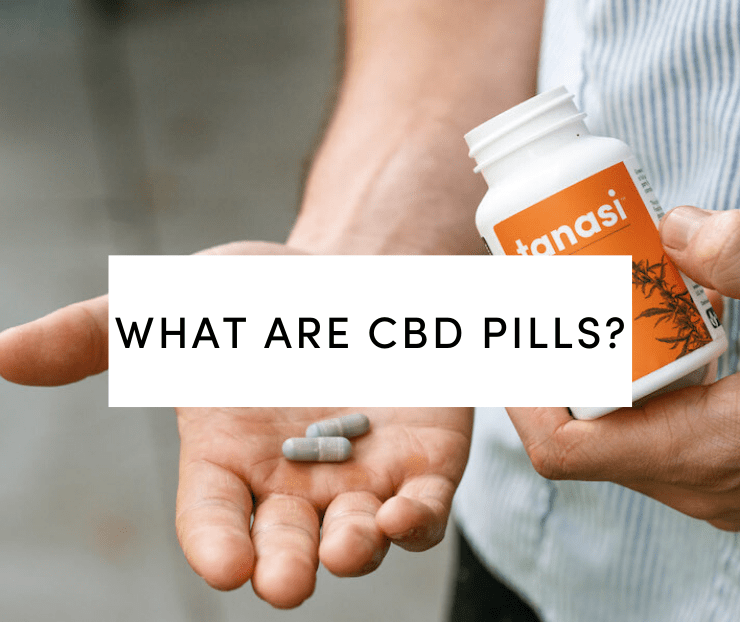 Posted on June 16th, 2021
You know about medical pills, and you may know about CBD, but what about CBD pills? In recent years, we've seen many developments in the cannabis world. But so many people don't understand the differences between available products. 
If you're hoping to try CBD for the first time, you'll notice a variety of choices when it comes to CBD form. (These  include full-spectrum, broad-spectrum, or CBD isolate.) Plus, there's many different concentration options, which affects your ultimate dosing decisions. Now, we understand that these choices can be overwhelming, so we're here to help. First up? Let's learn more about CBD, and how it's used in your body! 
What Is CBD, and What Are CBD Pills?
Cannabis plants come in many varieties. The two we talk about most are hemp and marijuana plants. And these are legally distinguished  by their relative CBD and THC concentrations.
Now, all forms of cannabis plants contain hundreds of organic compounds. (We call them cannabinoids.) But we call CBD and THC the two primary cannabinoids because they are the most abundant. 
Their concentrations also help us legally classify cannabis plant varieties. THC is the cannabinoid that gets its users 'high'; marijuana plants have high THC concentrations and lower concentrations of other cannabinoids. In contrast, CBD is a non-psychoactive cannabinoid that won't make you 'high'. And industrial hemp plants are legally required to have THC concentrations lower than 0.3%. That's the standard today's cannabidiol products must meet to stay legal in the United States. (And in many countries around the world.) 
So, what are CBD pills? These are simply a form of CBD product. To create this convenient delivery method, manufacturers add CBD extract directly into a tablet or capsule.
These capsules work like any other CBD product once they enter your body. But people love how they simplify dosing. Because, when you take a CBD capsule, you know your exact dose concentration. Plus, they are easy to use and quite easy to digest, which makes them an optimal form of CBD for many first-time users. And many people stick with CBD pills for years, because they don't have a strong flavor, but still offer the same potential benefits as other supplements.
Other Types of CBD Products
Because CBD is now legal in many states, you can now find many forms of CBD products. And each one is just a little bit different, varying in the rate of absorption (or bioavailability), ease of use, and price. Other popular forms of CBD include:
CBD tinctures

CBD topicals

CBD water solubles
The Pros and Cons of CBD Pills
Why might you opt for pills instead of other CBD options? Check out the pros and cons of using CBD pills:
Pros
Enjoy a familiar supplement format

Easy to use 

Convenient, thanks to pre-measured CBD dosages, clearly indicated on the label

Easy to determine your optimum daily dose of CBD

May include additional ingredients with additional potential benefits

Easy to carry around
Cons
They take longer to produce effects when compared to other forms of CBD

May be more expensive than CBD oil or tinctures
How to Find the Best CBD Pills Online
If you're shopping online for CBD, here are the hallmarks that indicate a high-quality product. You should never buy CBD without a certificate of analysis. That ensures you'll buy a product that can deliver on its marketing promises. Also, you should be able to see a full ingredients list. 
But these are just the basics. If you really want to score the best and safest product, here are seven key criteria to consider when choosing CBD pills:
Type of CBD Pill
CBD pills are available in three forms: regular tablets, soft-gels, and capsules. Then, you'll also need to choose the form of CBD: isolate, broad-spectrum or full-spectrum CBD. Before we keep going, let's briefly explore the meaning of those terms. 
CBD Isolate Pills
CBD isolate is a powder with a greater than 99% concentration of pure cannabidiol. Manufacturers discard all other cannabinoids and compounds before creating the end product. As a result, CBD isolate pills won't deliver the entourage effect that maximizes your CBD experience.
Full-Spectrum CBD Pills
This product includes the full range of cannabinoids and naturally-occurring cannabis compounds. That means it contains trace amounts of THC, additional cannabinoids and flavonoids, terpenes, fatty acids, and other beneficial organic compounds.  
Broad-Spectrum CBD Pills
Broad-spectrum CBD pills contain a range of hemp compounds and cannabinoids, but no THC.
Only Broad-spectrum and Full-spectrum CBD pills deliver the entourage effect, because the plant compounds work together in synergy, making these forms of CBD pill more effective than CBD isolate. 
Clear CBD Content Label
Before you buy, check your product label. Look for how great a percentage each ingredient forms in your ultimate product. This will help you determine your end dose, depending on your specific needs. 
Method of Extraction
The quality of your end-product also depends on how it was extracted. When you remove CBD from hemp, there are two main extraction options: one uses ethanol, and the other employs CO2. Both these extraction methods preserve the safety and quality of your CBD product. But other hemp extraction methods, especially ones which use butane, may compromise the integrity of your CBD. They could also introduce harmful chemicals to your product.
THC Percentage
Always check to make sure that the CBD pills clearly label the THC concentration. If you want to stay on the right side of the law, look for a certificate of analysis proving THC concentrations are below 0.3%. 
Organic Hemp
At its essence, CBD is a plant-based extract. So, you should care about the quality of that original hemp plant when you buy your CBD. Many people prefer to use CBD pills from organic hemp. Just be sure that your manufacturer can prove any organic claims through third-party testing (more on that below).
Tried & Tested
Be wary of empty marketing claims, since CBD still isn't regulated by the FDA. In fact, the only way to know what you're getting with is to source products that confirm their exact ingredients via independent third-party labs. Trustworthy CBD brands and retailers will always test their products in this way. And they should have no problem sharing test results. If there's an issue involving lab testing, look for a different product or manufacturer.
Manufacturing Standards and Customer Satisfaction
Are the CBD pills manufactured according to industry standards in terms of quality and consistency? Is the manufacturer certified by local and international bodies? What are customers saying about these products? Manufacturing standards and customer reviews are valuable tools when you want to learn more about your CBD. 
The Advantages of Buying CBD Pills Online
CBD pills are easy to use and very convenient. Shouldn't you be able to say the same about buying them? Well, it can be when you shop for CBD online. 
When you browse the internet for CBD, it's easy to source lab test results and ingredients. Plus, you can price compare and get quick access to customer reviews. And, once you've made your decision (and your purchase) your CBD will ship directly to your door, maximizing your privacy, while letting you get through your to do list without interruption.
CBD Pills vs. CBD Oil
How does CBD oil differ from CBD pills? Well, the main difference between these forms of CBD is their delivery method. You can swallow CBD pills with water, which means they'll have to go through your digestive system and liver for absorption. On the other hand, you can use CBD oil directly under your tongue, where it will be absorbed directly into your bloodstream. You can also mix CBD oil into other substances. (A recent favorite choice is CBD coffee!) As a result, CBD oil is more versatile than pills. However, CBD pills may be more convenient, since they take seconds to swallow; they are tasteless, and they can be used anywhere. 
CBD Pills: Bottom Line
If you're looking for an incredibly easy way to enjoy CBD, CBD pills may be your best choice.  And, if you're looking for the best CBD pills online, just head over to Tanasi's CBD store. Then, while you're browsing, you can explore some of our other CBD products. And if you still have questions, feel free to check out our FAQ, or even better, give us a call!