Life Stories: Gone Fishing – A Review of Tanasi CBD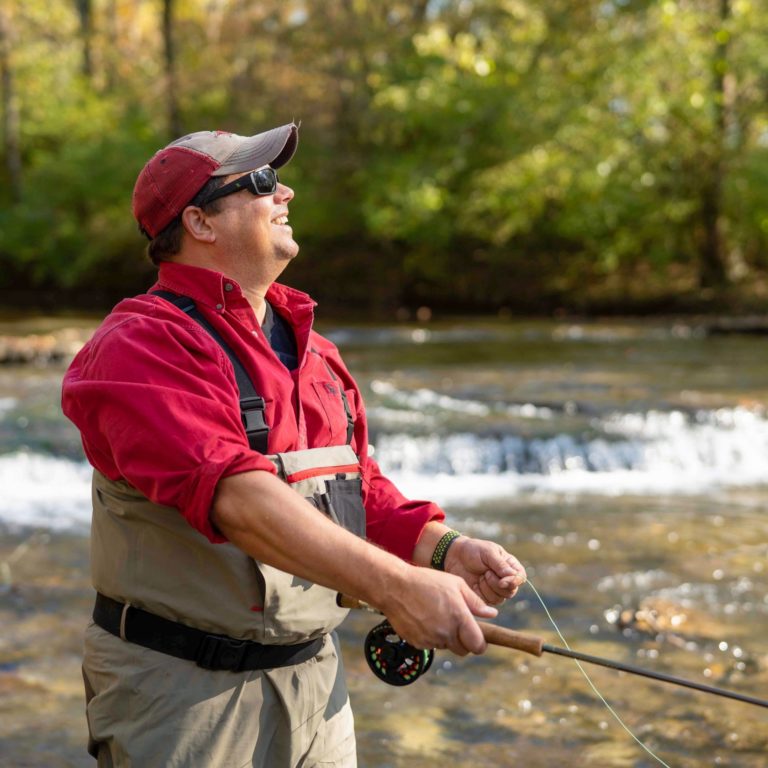 Posted on December 12th, 2019
Tanasi Product Review Of: CBD Salve 150mg Hemp Extract
Tanasi CBD Product Review From: Chadd
My son, Cole, was about to turn 21 and was a student at Lee University when I first noticed I had a problem. Usually, it's the father who teaches the son how to fish, but after two trips to Montana with his professor, my son was the fishing pro. He was ready to teach me everything he knew. So, he started taking me out fly fishing at our Lake House in Killen, Alabama. Cole tells me I'm not very good, but I've still managed to catch a few fish.
About two years ago, I started noticing how much my thumbs hurt every time I took hold of my rod. It started in my left thumb and moved to my left hand, followed shortly by my right. Pretty soon, it wasn't just a fishing problem—even simple tasks, like buttoning up my shirts, started to hurt.
I had a feeling it was arthritis, but I didn't want to hear those words coming from a doctor's mouth. I powered through the pain. It was aggravating, but I still wasn't ready to be a person with arthritis. Just when I was almost ready to make a doctor's appointment, a friend gave me a jar of Tanasi salve.
I like that the Tanasi CBD salve hemp extract, it doesn't really smell and that it absorbs easily. Plus, I've noticed all of a sudden, my nails look really nice, which has never been the case before. After all, I'm a contractor. Contractors don't have nice nails. Until now, I guess.
This weekend, I'm going to walk my daughter down the aisle. There are lots of things I'm nervous about, especially picking out the perfect song for our Daddy/Daughter dance (we're thinking "My Wish" by Rascal Flatts). But one thing I know for sure, she will be the most beautiful woman in the room.
Chadd, TN
Review of Tanasi CBD Salve 150mg Hemp Extract