The Magic of Science Brought Our Hemp Oil Products to Life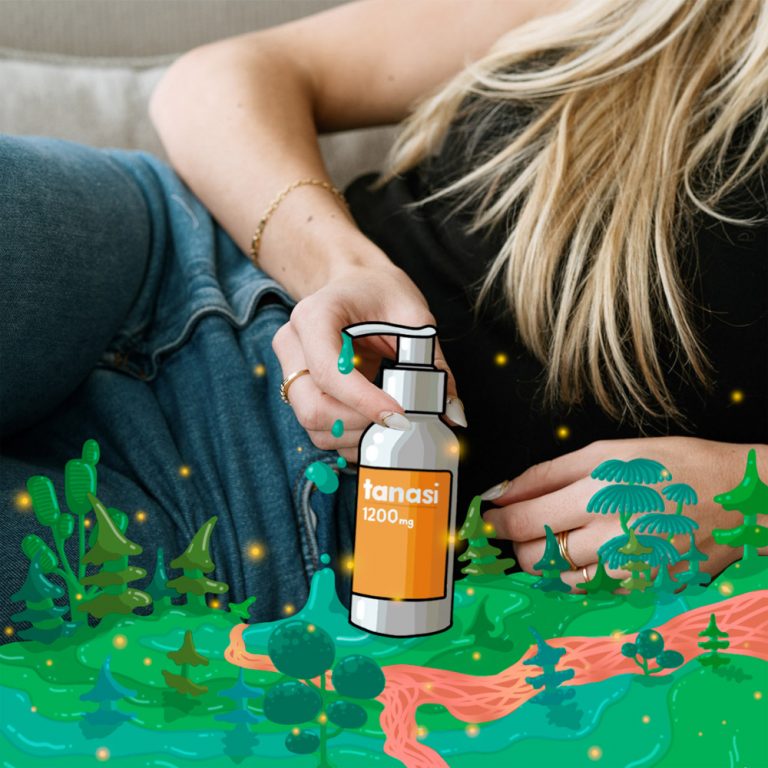 Posted on April 20th, 2020
Remember in high school, when being way too into science could hurt your chances of scoring a prom date? Well, guess what?! High school is over, and loving science is officially back on the 'hot' list. (Just ask the university scientists who researched each of our hemp oil products!)
You see, as you likely already know, we're a CBD company. And we've spent lots of time and effort partnering with a team of University scientists, who help us understand why our full-spectrum hemp oil products do so much for your body. What they've taught us is enough to make anyone geek out! So today, we're going to paint a scientific picture of our hemp oil products for you. Before we dive in, take a look at this quick review of the different titles associated with products in the hemp and CBD space.
Hemp Oil vs. Hempseed Oil: What's the Difference?
Until 2018, hemp products were highly regulated by the U.S. government. As such, when they were allowed to enter the general marketplace, we heard a lot of confusion about marketing terms. In particular, people wanted to understand the difference between CBD oil, hemp oil, and hempseed oil. So, let's break this down.
Confusingly enough, hemp oil can refer to either CBD oil or hempseed oil. This is problematic because CBD oil and hempseed oil are very different products.
You see, CBD oil is an extract of the Cannabis Sativa plant. To ensure a high concentration of cannabidiol (CBD), CBD oil is only extracted from the plant's stalks, leaves, and flowers. Now why, you're wondering, is it sometimes called hemp oil? It's simple. In order to ensure low concentrations of THC (the psychoactive component of marijuana), we extract CBD oil from industrial hemp plants. And industrial hemp is simply the technical name for Cannabis plants which have been bred for low THC concentrations (below 0.3%).
What, then, is hempseed oil? Unlike CBD oil, hempseed oil is a cold-pressed extract drawn from hemp plant seeds. Unlike CBD oil (often referred to as full-spectrum hemp oil) hempseed oil doesn't interact with your body's endocannabinoid system (more on that shortly) because it contains almost no CBD.  But that doesn't mean it isn't useful. In fact, hempseed oil is highly valued in both the cooking and beauty worlds. It's just not CBD.
Got it? We hope so! Especially because some marketing companies will try to confuse you about these products. But now that we've set you straight, let's get back to the remarkable science behind both these powerful hemp products.
The Science of Hemp Oil
As we mentioned, hemp oil has a high concentration of cannabidiol, a naturally occurring component found in the Cannabis Sativa plant. Earlier, we alluded to its connection with your body's endocannabinoid system. Now we're diving right in.
This system plays a major role in regulating your body. And, while scientists are still exploring the full range of its power, they've already discovered it helps regulate several crucial functions, including your sleep, mood, appetite, memory, reproduction, and fertility.
Now, your endocannabinoid system (ECS) is always active in your body, even if you don't use hemp oil products. But when you ingest CBD or apply it topically, it interacts with your ECS. And it's this interaction which scientists now believe is responsible for hemp oil's effects in your body.
What's Hempseed Oil Good For?
While hempseed oil won't do anything to your ECS, it can still be a valuable health tool. That's because hempseed oil is rich in omega-6 and omega-3 essential fatty acids. It's also loaded with antioxidants like vitamin E, carotene, iron, magnesium, calcium, and zinc, just to name a few.
Given its rich nutrient and mineral content, hempseed oil can help your body out in plenty of ways. Studies suggest that putting hempseed oil on your skin helps skin conditions such as eczema, psoriasis, acne, and rosacea.
Newer science also suggests that, like coconut oil, hempseed oil could help your hair, making it more resistant to breakage and to follicle penetration from damaging substances.
But where hempseed oil appears to have the most scientific benefits is in your kitchen. Cooking with cold-pressed hempseed oil has numerous health benefits because of its richness in omega-6 and omega-3 fatty acids. Research shows that these essential fatty acids are critical in supporting your brain health. (Our thinking caps need fatty acids to keep working!)
Fatty acids also play an important role in our heart health, and research suggests ingesting hempseed oil can help your high blood pressure, cholesterol levels and even atherosclerosis (when arteries narrow due to a buildup of plaque, thus negatively impacting blood flow in the body).
Because omega-6 and omega-3 fatty acids are critical to our health, many people get their daily dose in supplement form. But scientists hail hempseed oil as a 'Superfood' because food sources beat supplements every time.
There you have it, folks! Whether you're buying hemp oil or hempseed oil, you're getting some really good stuff. Both forms of science in a bottle will produce valuable effects in your body. So, why choose? Just go ahead and embrace a range of Tanasi's scientifically formulated hemp products, to get the full-spectrum (some may call it magical) CBD experience!