All About CBD Gummies And Tinnitus
Posted on February 7th, 2022
Are you hoping to learn more about CBD gummies and tinnitus? You may have seen social media advertisements promoting CBD gummies as a potential cure for tinnitus. But is it true? Can CBD gummies help manage an auditory condition like tinnitus? Is there a link between CBD gummies and tinnitus? If you want to know the real truth about CBD gummies and tinnitus, you have come to the right place. This article tals all about "CBD gummies and tinnitus."
What Is CBD?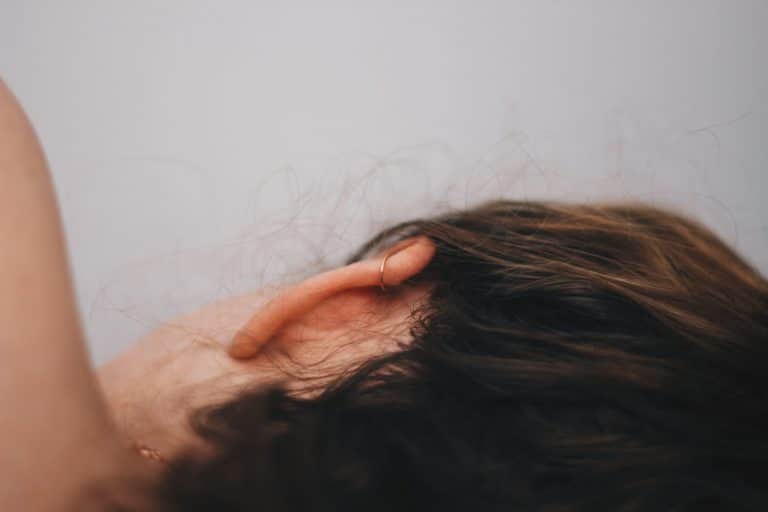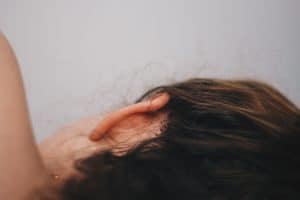 Cannabidiol or CBD is one of the many chemical compounds extracted from the flowers, buds, and leaves of the cannabis plant. It is the second-most prevalent chemical compound in the plant after tetrahydrocannabinol or THC, which is popular for its psychoactive properties. THC makes a person high and is illegal in many parts of the United States unless one gets a license to use the substance for medical purposes. The cannabis plant has two common varieties: marijuana and hemp. Marijuana has more than 0.3% THC while hemp has less than 0.3% THC. Hemp is the most common source of CBD which contains less than 0.3% THC and is legal across the country.
Why Is CBD So Popular?
Hemp-extracted CBD contains less than 0.3% THC. It doesn't make a person "high" like its sister compound- THC. The U.S. Congress passed the Agriculture Improvement Act in 2018. This act officially removed industrial hemp from the Controlled Substances Act. CBD products derived from hemp became popular across the country as a result. Plus, many people say that CBD products help manage conditions including chronic pain, inflammation, anxiety, insomnia, memory loss, epilepsy, symptoms of chemotherapy, hypertension, acne, diabetes, addictions, and more.
What Are CBD Gummies?
CBD gummies are sweet candies infused with CBD. You can chew the gummy to obtain the health benefits of cannabidiol or CBD. Manufacturers market CBD gummies under different brand names today. CBD gummies use CBD isolate or full-spectrum CBD for infusion purposes. While CBD isolate contains pure CBD, a full-spectrum product contains a variety of other cannabinoids, terpenes and nutrients. The disadvantage of full-spectrum CBD is the inclusion of THC, though if it's hemp sourced, it won't be enough to get you "high."
CBD gummies are a tastier way to get your quota of CBD. In fact, you can consume these treats in public. Many people enjoy this delivery method because they can take them along to work, on trips, or anywhere outside the house. Consuming a gummy or two just before a stressful event helps keep you cool during the event. But gummies take longer to work their way into your bloodstream. It takes at least an hour to absorb the CBD in a gummy into your bloodstream. You need to keep this in mind when opting for CBD gummies instead of other CBD products.
What Is Tinnitus?
If you experience ringing or similar sounds in one or both of your ears, you might be suffering from tinnitus. When you have tinnitus, you are not hearing external sounds but an internal ringing that other people don't hear. Tinnitus affects more than 20% of people across the globe. It is more common in older adults compared to younger people. Age-related hearing loss can be a cause of this condition. On the other hand, issues with your circulatory system and ear injuries can also cause the condition.
Even though tinnitus is most often described as a ringing in the ears, people suffering from the condition hear different sounds including buzzing, clicking, roaring, humming, and hissing sounds. Some patients experience loud sounds that may interfere with their ability to hear external sounds. Many patients complain that tinnitus is present all the time while some say it comes and goes. If you suffer from tinnitus, you know how debilitating and stressful the condition is. There is no permanent cure for tinnitus. In fact, there are only treatments that make the symptoms less noticeable. Stress is one of the most common symptoms of a person suffering from this condition.
Research On CBD Gummies And Tinnitus
The latest research reveals that there are two cannabinoid receptors in the brain, CB1 and CB2. These receptors respond to the presence of cannabinoids, both endocannabinoids (produced in the human body) or phytocannabinoids (produced by plants such as cannabis). Research shows that both CB1 and CB2 receptors play an important role in balance and hearing. This is why many people believe that taking CBD may help manage hearing disorders including tinnitus. But current research can't prove that CBD gummies really help cure tinnitus.
Still, a study conducted in 2020 shows that CBD's anti-inflammatory and neuroprotective effects can be beneficial for people with conditions like tinnitus. Scientists are still conducting research to prove the actual effects of CBD gummies on hearing loss and tinnitus.
What Is The Link Between CBD Gummies And Tinnitus?
Since CBD may help conditions such as stress, anxiety, and insomnia, it may also help patients suffering from chronic tinnitus. Stress, anxiety, and insomnia are some of the most common symptoms of tinnitus. While CBD may not treat tinnitus, it may help with managing side effects of tinnitus. In fact, the WHO or World Health Organization recommends CBD as a safe product for most people since it doesn't cause any side effects when taken at recommended doses.
The biggest challenge with CBD is that everyone reacts differently to the product. For example, the ideal dose for one person may not be ideal for another. If you plan to manage symptoms of tinnitus with CBD gummies, you should talk to your healthcare provider first. Your doctor is the best person to recommend the right dosage for you depending on your medical history and health condition. Some people may notice an immediate effect while others may have to take CBD gummies for a day or two before the effects could sink in. On the other hand, some patients may experience nothing at all even after taking CBD for a few days. There are reasons for this including low-quality CBD products.
How To Buy The Best CBD Gummies?
CBD gummies are one of the most convenient ways of getting your daily dose of CBD. Finding the best brand of CBD gummy can be quite confusing with so many products on the market today. The best CBD gummies contain a strong dose of tasty and high-quality CBD. There are many factors to consider when shopping for the best CBD product.
Even though there are hundreds of CBD manufacturers out there, you can't trust all of them. Reputed manufacturers will source their hemp from organic farms and extract high-quality CBD isolate to produce superior quality CBD gummies. They use only the highest quality ingredients to produce gummies. Manufacturers produce the best gummies using natural flavors including organic fruit flavors compared to synthetic additives. They use only natural colors including fruit-derived colors.
Reputable CBD gummy companies disclose third-party lab testing results and certificates of analysis (CoAs). Lower quality CBD manufacturers may vaguely claim to conduct lab tests but not provide the results to the customer. You should always opt for CBD gummies from a manufacturer that provides third-party lab testing results and CoAs. Since there isn't a recommended dosage for CBD gummies, you should start small and increase the dosage over time. The best way to determine the ideal dosage is to consult a healthcare provider before consuming CBD gummies.
Check out Tanasi.Com for the best CBD gummies to manage the symptoms of tinnitus.