The CBD Industry is Entering a New Decade: Here's How Things Have Changed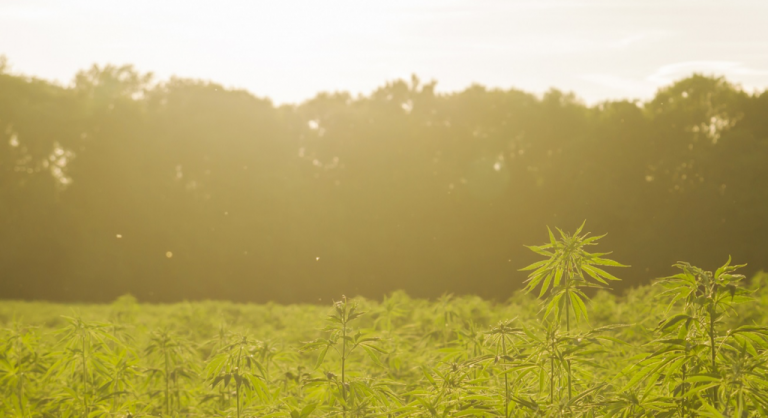 Posted on December 26th, 2019
It's been a big ten years for the hemp and CBD industry and cannabidiol, or CBD, products specifically. Back in 2010, there was hardly a market for products containing this hemp plant extract — likely because of strict government restrictions on the sale and purchase of any cannabis related products. But, with the Farm Bill of 2014, legislators made space for industrial hemp products. And, when the Farm Bill of 2018 passed into law, hemp was removed from the official list of controlled substances. So now, as we usher in 2020, the market for CBD hemp extract products is expected to hit a $22 billion value in the next two years!(1)
As producers of premium-quality hemp extract products that contain a specific formulation of cannabinoids, this growth potential is exciting. But, as a company whose product range is scientifically backed, it is also a major cause for concern. Here's why.
CBD Sales Can't Keep Up with Scientific Research in the Hemp and CBD Industry 
Until 2014, studying the hemp plant and its extracts was basically a non-starter, given the strict controls surrounding its use. Even after 2014, very few scientists or corporations invested in studying the hemp plant's potential benefits. In fact, as Mary Haney—head of Columbia University's Marijuana Research lab—explained to Science News , "A gaping chasm separates the surging CBD market and the scientific evidence backing it." (2)
For our team at Tanasi, that is not the case.
That's because our founders provided university scientists with a $2.5 million grant to study the hemp plant back in 2016. And, for the last four years, we have continued to invest in this scientific research in order to further understand the plant and deliver the safest, highest-quality formulation of hemp extract products to our customers. But we cannot say the same for many of our competitors.
While many retailers selling hemp extract products will sell you on a list of their products' potential benefits, their team (unlike ours) has no concrete proof to back up any claims. The FDA does not allow anyone in the industry to make any claims with hemp extract products — period. Many retailers are simply trying to tap into an exploding market, with little understanding of what they are selling, and with little regard for the welfare of their customers.
Of course, just because many retailers haven't invested in scientific research doesn't mean that the hemp plant doesn't contain possible benefits with use. As scientists continue to study this plant, we are discovering new things that we did not know before. And that has been a very exciting development in this decade of hemp extract development and production.
The Hemp Plant's Healing Potential in the CBD Hemp Industry 
Today, many serious scientists are exploring the hemp plant's healing potential. In June of 2018, the U.S. Food and Drug Administration (FDA) approved a new CBD-based drug—Epidiolex—for the treatment of severe seizure disorders and rare forms of childhood epilepsy.
That same year, the National Institutes of Health (NIH) invested $18 million into trials testing the effectiveness of CBD for treating a range of health problems including pain, depression, anxiety and even opioid addiction. And Susan Weiss, MD, a researcher at the National Institute on Drug Abuse, has also focused on CBD use as a way to help individuals struggling with addiction. "We are very interested in CBD," she says … but with a warning. Due to a lack of oversight on CBD products, she cautions that you can't always be certain of what's in your CBD tinctures, salves, foods or rubs. "A lot of the products that people are taking may not be what they think," she says. (3)
Tanasi Research
Here at Tanasi, we are excited by all the promising new research into the botanical benefits of the hemp plant … it feels a little less lonely now in this scientific space. But we also recognize the truth of Dr. Weiss' warning. And, once again, that's where we can distinguish ourselves from the crowd of CBD retailers. To help our customers understand what's going on or into their bodies, we have always listed every ingredient that goes into every one of our products. Right there, in clear print, we provide total ingredient transparency on all our product packaging. We also provide Certificates of Analysis (COAs) so that you know exactly how much cannabinoids are in each product.
That's a trend we started early on, and it's one we will proudly continue into the next decade and beyond!
—   —   —   —   —   
1) "Why It's Not too late to Tap into the CBD Market," Anna Kouznetsova,
https://www.linkfluence.com/blog/trend-analysis-cbd-market
2) "The CBD Boom is Way Ahead of the Science," Laura Sanders,
https://www.sciencenews.org/article/cbd-product-boom-science-research-hemp-marijuana
3) "The CBD Boom is Way Ahead of the Science," Laura Sanders,
https://www.sciencenews.org/article/cbd-product-boom-science-research-hemp-marijuana