GreenWay Herbal Products Announces Tanasi, the First University-Developed, Full-Spectrum Cannabinoid Product Line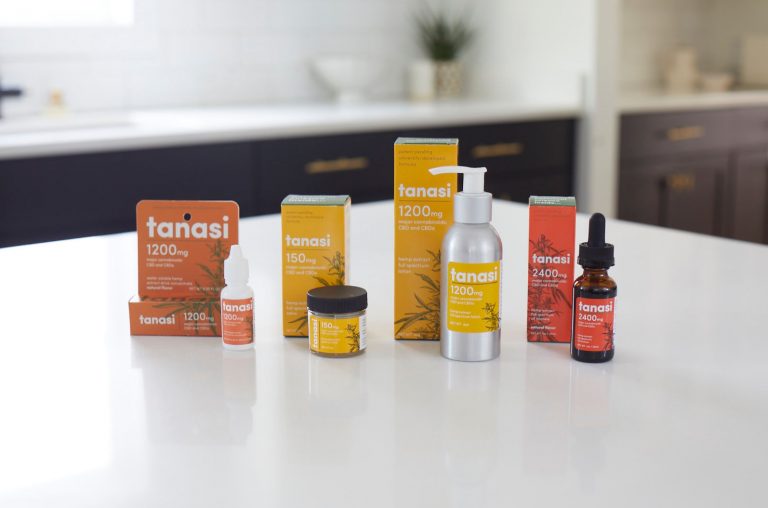 Posted on October 31st, 2019
Tanasi formulas including CBDA and CBD are patent-pending
MURFREESBORO, Tenn.–(BUSINESS WIRE)–GreenWay Herbal Products, LLC (GreenWay), a botanical innovation company rooted in science, announced today the launch of Tanasi, the first university-developed, full-spectrum cannabinoid product line, using a patent-pending CBDA/CBD formula, developed at one of the world's leading plant-science university research labs investigating botanical medicine & health.
This line of full-spectrum cannabinoid products was launched today by botanical innovation company, GreenWay Herbal Products. All products are scientifically formulated for maximal biological potency.
"Though the benefits of cannabinoids are fairly new. The dizzying array of CBD products that have flooded the marketplace can be overwhelming to consumers. Especially as they learn about inconsistent claims of potency," said Jeff Heeren, CEO of GreenWay Herbal Products. "Our differentiation is in our university-developed cannabinoid formula that is in a full-spectrum concentration of hemp extract with a patent-pending CBDA and CBD formula. The CBDA is present in the raw plant material, and is the acidic precursor to CBD. The combination of CBDA/CBD is the basis, and difference maker, of our Tanasi product line. Two compounds work better than one, and we believe our products work better than CBD alone."
All of the Tanasi full-spectrum cannabinoid products contain the patent-pending university developed formula of CBDA/CBD, are third-party tested, non-psychoactive, whole-hemp extracts, and contain the legal threshold of 0.3% THC or less.
The Tanasi Full Spectrum hemp-extract product line includes:
Tinctures: Hemp extract from Cannabis Sativa L. that contains a patent-pending, university-developed CBDA/CBD formula, cannabinoids and terpenes, combined with MCT oil. Available in various concentrations and sizes for convenience and price:
Tincture Flavors
: Blueberry, Cinnamon, Citrus, Mint
Capsules:
 Vegan HPMC capsules containing hemp extract from Cannabis Sativa L. that contains a patent-pending university-developed CBDA/CBD formula, cannabinoids and terpenes, combined with MCT oil and sunflower oil. Available in 10mg, 25mg and 50mg concentrations in 30-count bottles:
Lotion & Salve:
On the Tanasi.com website, a third-party Certificate of Analysis (COA) is available with each batch run.  Which shows the quantity of cannabinoids in every Tanasi full-spectrum cannabinoid product. All COAs are from third-party labs, and Tanasi products are tested from plant to finished product. The biomass (hemp plants) are tested during grow cycles, at harvest, at first extraction, during cannabinoid isolation, during formulation, after formulation, and after final product packaging.
"The opportunity to be a part of a university-based science project on hemp in 2016 was something that I had to be a part of," said Ed Chiles, co-owner of GreenWay Herbal Products. "The results of these ongoing studies have proven to me that hemp is an amazing supplement that supports our endocannabinoid system. I take our Tanasi products everyday because they are rooted in science and I know I can trust the research."
Earlier this month, GreenWay Herbal Products announced activities related to its 10-year, $2.5 million university-licensing research agreement found here.