Meet Our Rockstar CBD Lotion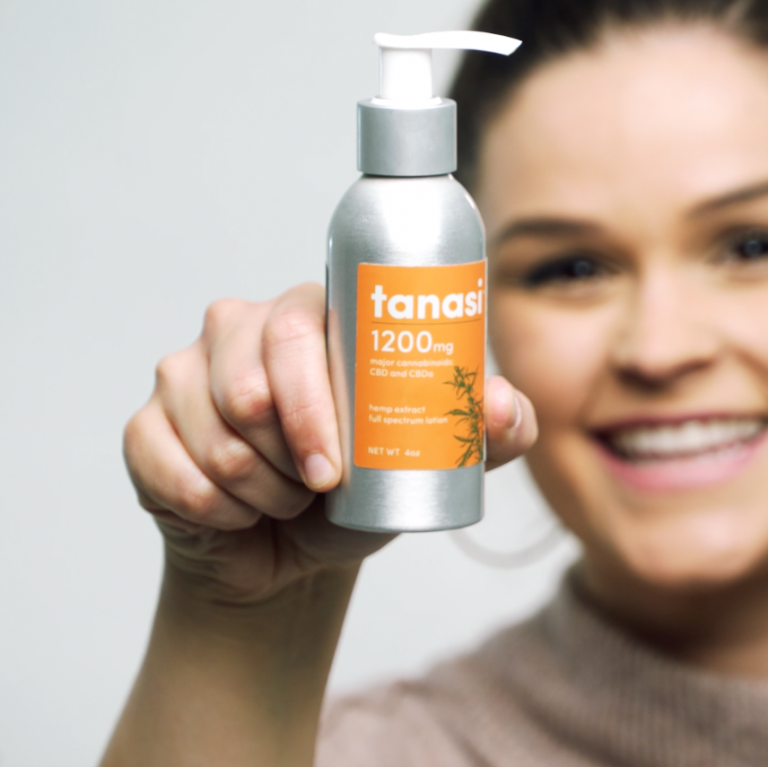 Posted on February 4th, 2020
All of the hemp-based products we develop at Tanasi deliver great results, but we boast about our CBD lotion a lot because it does double duty in the benefits department. That's right: not only will you experience the effects of the hemp-extract contained within this product, but you'll also enjoy the benefits of a great body lotion!
The Beauty of CBD Creams
When it comes to CBD use, different people are affected differently—that's because everyone's body and metabolism are slightly different. And, while that's only natural, it turns out that it also matters how you deliver CBD to your system. 
Here's where our lotion's awesomeness comes into play. Studies suggest, when you topically apply hemp-derived extracts, you can amplify suggested effects like relaxation and topical pain relief.   
And that's not the only thing we love about our CBD lotion. Not only does it deliver the effects of CBD, but the American Academy of Dermatology suggests that hemp-infused lotions may also alleviate conditions like eczema, acne and psoriasis. 
You know what that means? If you're looking to incorporate CBD into your routine, and you need a high-quality skin cream, our Tanasi lotion is the one-stop shopping item you need to explore. 
What Goes into a Cannabidiol Lotion?
Like all our hemp-extract products, Tanasi lotion contains our proprietary blend of CBD and CBDa (both are derived from the hemp plant. CBD is simply the processed version of CBDa, but both forms of the extract can deliver their own unique effects). And, as a premium hand-and-body lotion, it also contains moisturizing ingredients. These nourish your skin while helping your body absorb the cannabidiol oils. 
Of course, when purchasing creams and lotions, it can be difficult to understand the long list of multi-syllabic ingredients. So that's another reason we choose to celebrate our CBD lotion. Everything that goes in the cream (and onto your body) is listed right there on the product label. Plus, we've got a scientific certificate of analysis to prove we mean what we list. If that's not a good reason to elevate a beauty-based CBD product to rock star status, we don't know what is!