What You Need to Know: Is CBD Oil Legal in California?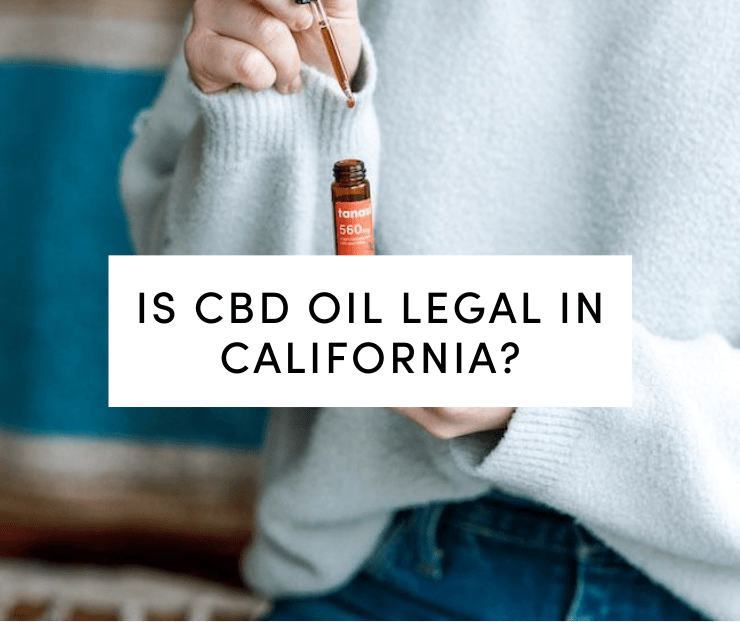 Posted on July 23rd, 2020
There are a lot of questions surrounding CBD's legality of CBD because it's a cannabis plant extract. As a result, cannabidiol (CBD) is often tied to tetrahydrocannabinol (THC) a different cannabis extract, even though the two are entirely separate cannabinoids. 
Of course, they are closely related extracts, in that both cannabinoids may offer relief from many chronic conditions. But their biggest difference is this: THC produces psychoactive effects. CBD doesn't. Still, many people hesitate from experiencing CBD's potential effects on stress, joint pain, and other issues. Why? They're worried about getting in trouble with law enforcement.
Now, here's the good news for residents of The Golden State: CBD oil is, in fact, legal in California. And, today, we'll explore all the ins and outs of legal CBD oil use in California.
Is CBD Oil Legal in California?
The short answer is yes, CBD oil is absolutely legal in the state of California. In fact, any kind of CBD is considered legal in the state, even particularly THC-dominant blends that would be considered illegal in other states. The one potential issue is that, just like alcohol and tobacco products, there is an age limit on CBD use. You must be 21 years old or older in order to purchase CBD oil legally in California
No one should be too surprised by this. California is renowned for its extremely liberal medical marijuana laws. And they were relaxing restrictions over a decade before marijuana legalization became a mainstream movement. Since hemp-derived CBD is derived from a low THC-strain of cannabis, and since all types of marijuana are legal in California anyway, it makes sense that California would be fully on board with the use of CBD oil.
CBD Use Is Legal in California
According to federal law, CBD use is legal, while marijuana use is not. And, while every state regulates CBD use differently, in California it is legal to use CBD oil as long as you are 21 or older.
You do not need a special prescription from a doctor, physician, or other clinical healers in order to legally use this cannabinoid. Basically, in California, CBD is treated a lot like aspirin or other non-prescription medicine. The only real difference is the age restriction.
CBD is legal thanks to the 2018 Farm Bill that indicated cannabis products with a THC measurement of 0.3% or less would be considered legal by federal standards. Now, since federal law is typically less progressive than California laws, and the state has fully decriminalized the use, growth, and sale of marijuana, it's likely that CBD is going to stay legal for the long haul.
As of this writing, state regulations indicate that CBD is legal for recreational use, so long as it's not infused in food. As such, food laced with CBD has not been approved by the FDA or the state of California.
CBD vs. Marijuana
CBD products come from cannabis plants, which means they can be derived from marijuana or hemp plants. The main differentiation between these two varieties is their THC concentration: marijuana plants have concentrations higher than 0.3% THC; hemp plants have THC concentrations below that threshold. And they typically carry much higher CBD concentrations.  
As a result, hemp-derived CBD offers a way to enjoy the healing benefits of cannabis without any psychoactive effects. This is part of the reason why CBD oil is widely available in many states, even those where smoking marijuana is still considered illegal.
There is a major difference between these substances both in how they affect individuals as well as how they are viewed legally, even though, in the state of California both CBD and THC have the legal green light. 
Are There Any CBD Restrictions in California?
Lucky you: there are very few. You can legally buy CBD anywhere in the state, with or without a prescription. You just need to be 21 years of age or older. Otherwise from the buying side, that's about the only restriction. In fact, at this point, there are no limits on how much you can buy, own, or carry at any given time.
Farming hemp for commercial uses is also legal, but it is overseen by the California Department of Food & Agriculture. So if you're looking to grow and harvest hemp to create your own CBD, or to sell CBD products, you will need to register with the agricultural commissioner or your county before you grow and cultivate a crop of hemp. Applications are normally available but the annual registration fee is $900.
There are stricter rules when it comes to labeling cannabis products. Basically,  you need to make the following information readily available:
Origin of the CBD products

Expiration dates

Specific amounts of CBD (and THC) in the mixture

Full ingredient list
You will need to test your cannabis for THC concentration in accordance with state laws.
What Can CBD Oil Be Used for?
This is one of those questions that still hits a lot of gray areas. Basically, manufacturers of CBD oil can't make claims that haven't been approved by the FDA. So, regardless of how many different scientific studies suggest CBD oil benefits, producers are barred from legally discussing many of these benefits.
Still, since you don't need a prescription for CBD oil, you can take it for any reason you want. From individual personal accounts, we've seen people strongly advocate that CBD oil helps relieve symptoms of anxiety and stress, while many others like it for perceived relief in joint aches or stiffness. 
A little bit of research online will give you an idea of what CBD oil can be used for. The main thing to understand is that legally, many producers can't list every suggested CBD use.
What Is the Best Way to Buy Legal CBD?
CBD can be bought throughout the state of California at stores or online. CBD is easy to find in-state as it is not reserved for dispensary sales. This is why, in California, you can find CBD oil in grocery stores, gas stations, specialty stores, normal convenience stores, as well as tons of small business websites that will make the CBD oil and ship it to you directly. 
What About Cultivating Hemp for CBD?
The rules above apply if you plan on selling any type of CBD. On the other hand, if you want to produce CBD for personal use, you are allowed to grow your own hemp and produce your own CBD oil. As long as you don't sell your product.  
Laws on this may vary based on agricultural restrictions from year to year, so talking to your country agricultural specialist is always a good idea before growing hemp.
Are There Any Legal "Gray Areas"?
Generally, the CBD buying rules are fairly straight forward in the state of California. 
Any gray areas would come once you were producing CBD oil for sale, or possibly even for yourself. At that point, you will face some limitations or regulations. But these are hardly gray areas, as the answers on what's allowed tend to be cut and dry. You just may need a little bit of guidance to get you to the right information.
Is CBD Oil Right for You?
Only you can make that decision. CBD oil is not the same as medical marijuana, although both come from cannabis plants. There will be no "getting high" effect from CBD oil. This is a product that is considered scientifically backed by some, and a natural alternative supplement by others. So, if you want to buy and use CBD, just do your research, decide if it's right for you, and know that it's legal to buy in California.