Is CBD Legal In Texas?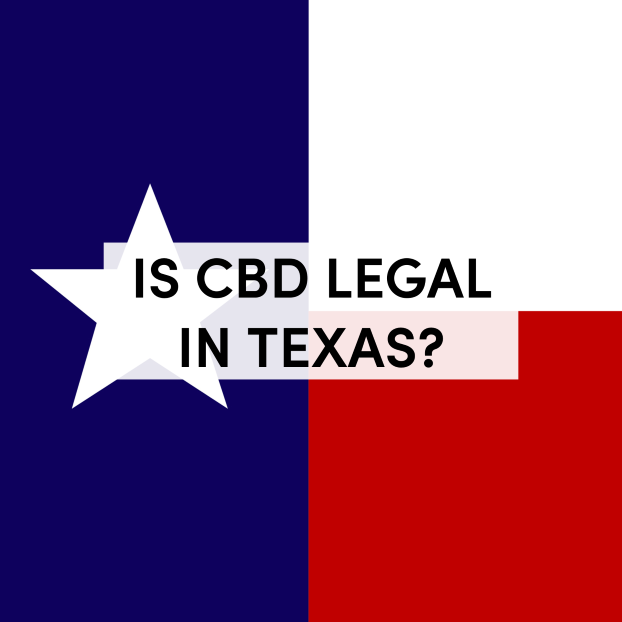 Posted on June 7th, 2022
Is CBD Legal In Texas? That answer may take a while to explain. You see, starting in the 1920s, many states started banning this plant. Finally, the federal government banned its use under all circumstances for many years.
It was only much later on, in the 1970s that regulators started considering some of the plant's potential medical applications. This is when medical programs started to roll out across the country. Still, CBD wasn't recognized as a potential medical agent for many years, since regulators regarded every variety of cannabis plant as a drug,  including hemp. Today, the landscape has changed quite significantly.
CBD's Legal Status In The U.S. – A Brief History
Marijuana has an extremely long legal history in the U.S.and around the world. To this day, marijuana is still banned in many countries. But as times change, more people are learning about the plant's beneficial uses. As a result, lawmakers are beginning to revisit its legal status.
The marijuana plant's tortuous and long legal battle started in the mid-1930s. At that time, the U.S. government started campaigning against its use. They linked weed with criminal activity, aggression, and insanity. So they released propaganda movies such as Reefer Madness, in 1936.
More Changes
Before this, pharmacies freely sold marijuana around the world. After came the Geneva Trafficking Convention in 1936. This involved a treaty and a worldwide ban on manufacturing, distributing, and cultivating all cannabis products. While a few countries disregarded the project, it still impacted marijuana regulation in Australia, Canada, and most of Europe.
Next came the United States' Controlled Substances Act in 1970; this banned all marijuana uses, even for medical purposes.
Recently, things started to change again, and lawmakers revisited the regulations on marijuana. The first change involved supporting medicinal research and use. In 2014, President Barrack Obama passed the Agricultural Act. And, in Section 7606 of this Act, he outlined legal hemp classifications. This paved the way for researchers to study industrial hemp.
Is CBD Legal In Texas?
Selling and buying hemp-derived CBD in Texas is legal. (As long as it doesn't contain more than 0.30% THC or tetrahydrocannabinol. State laws also permit medical cannabis products containing 0.5% THC, as long as patients register with the Texas DPS (Department of Public Safety) and have a qualifying medical condition.
Is CBD Legal In Texas: Specific Rules And Regulations In The State
– 2015 Senate Bill 339
The 2015 Senate Bill 339, legalized using cannabis products (with low THC levels), like CBD oils as one of the alternative medications for epilepsy. This law also permitted physicians in Texas to prescribe low-THC cannabis products. Low-THC cannabis is Cannabis Sativa plants that do not contain more than 0.5% THC by weight.
Under the legislation, dispensaries that sell cannabis have to be licensed in order to sell low-THC products. The employees working at these dispensaries also need to register with the DPS.
– 2019 Texas House Bill 1325
Governor Greg Abbott (the current Governor) in Texas legalized planting, cultivating, harvesting, and irrigating hemp plants under the 2019 House bill 1325 in Texas.
He also legalized the manufacture, retail sale, production, and inspection of hemp-derived products and hemp in this state.
Lawmakers passed this bill to designate a "pilot hemp program" in Texas. Under the program, entities in this state along with Texan residents, are allowed to apply to become licensed hemp growers. The law in Texas defines hemp as Cannabis Sativa plants that must contain less than 0.3% THC (on a dry weight basis).
Under these regulations, you must undergo inspection, testing, and sampling procedures before starting a business. The industrial hemp program rules also include procedures and standards for calibrating the laboratory equipment that tests for hemp's THC content.
Legal Fees Associated with Hemp
This legislation, implemented on August 2, 2020, grants the department to charge or collect fees for the following programs. These include a maximum of $100 for the application as well as the license renewal fee. Expect to pay an additional maximum of $100 for every location you add after the first application. Then, budget up to $300 for testing and collection, plus up to $500 for site modifications.
– 2019 House Bill 3703
This bill increased the conditions list that permits patients to gain qualification for the medical cannabis program of this state so that it now includes spasticity, multiple sclerosis, and epilepsy.
Under this hemp law, only licensed physicians may prescribe low-THC cannabis to their patients. Their credentials must include a certification from the Board of Clinical Neurophysiology. Additionally, they must be certified by the American Board of Psychiatry and Neurology.
Is CBD Legal In Texas – Licensing Requirements
Residents of the state of Texas are allowed to apply for a license to distribute, sell, and manufacture consumable hemp through the DSHS (Department of State Health Services) website in Texas.
To obtain this license, you must complete a series of steps provided by the Texas DSHS. Begin by paying an application fee. Next, provide applicant information in full online before completing the FBI Authorization Form. Now, you must submit a "legal" description of the site where you'll manufacture product. (You'll also have to provide GIS (geographic information system) coordinates.)
Finally, submit fingerprint data and complete the criminal background check, along with a letter from the owner of the building where you're conducting operations. After submitting these documents, you'll receive a Texas Fingerprint Service Code Form.
Next, you must book an online appointment for fingerprints. During this process, you'll pay a fee and submit identification photos. Afterward, the FBI and DPS get copies of your fingerprints. Please note: all applicants must submit all these documents via email to [email protected]
Testing Requirements
According to Texas statutes, you must test hemp plants before manufacturing, selling, or processing them to create consumable hemp products. This helps establish the plants' cannabinoid concentrations. Plus, it can help weed out any harmful substances such as pesticides or heavy metals. And, after testing, state statutes prohibit selling any hemp products that contain more than 0.3% THC.
Conclusion
Texas legalized hemp cultivation in 2019, following legalization at a federal level in the United States. In 2018, President Donald Trump signed a Farm Bill into law. This legalized hemp cultivation. But only for plants containing less than 0.3% THC.
Under this Farm Bill, the government also removed hemp from the Schedule I drug list. Even though Texas still bans medical and recreational marijuana, state cannabis laws permit patients with certain medical conditions to legally buy low-THC CBD.
Resources