Is CBD Legal in Pennsylvania?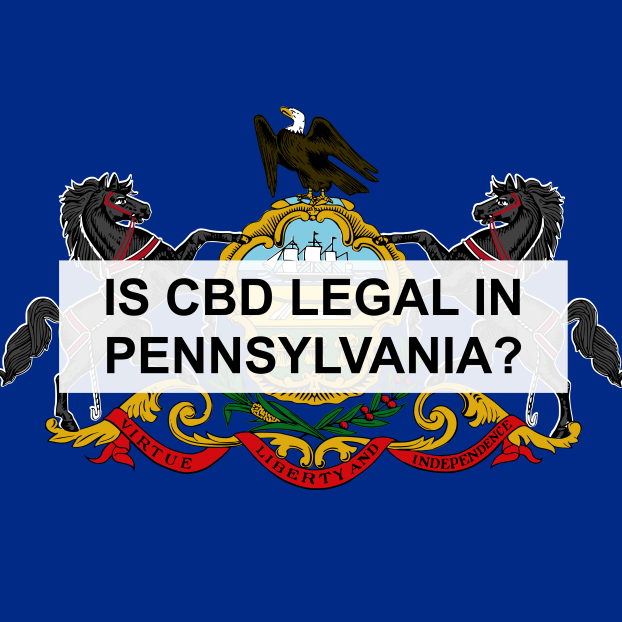 Posted on January 6th, 2021
Residents can easily get CBD in Pennsylvania if they think it will relieve pains and aches in their bodies. Due to the many purported health benefits associated with CBD, lots of people are getting into this trend. But, is CBD legal In Pennsylvania today? Pennsylvania's residents and frequent visitors surely wonder.
If you are still hesitant regarding marijuana use when in Pennsylvania, the best alternative is CBD. Cannabidiol, the primary ingredient of CBD oil, it's an extract from the cannabis plant. As a natural supplement, enthusiasts are quite consistent in claiming it has very positive effects.
What Is CBD?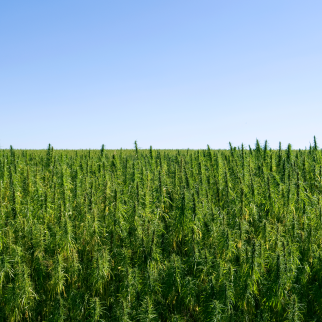 CBD is not some mysterious substance that came out of nowhere. Instead, it's a simple extract of a cannabinoid that predominantly exists within the hemp variety of the cannabis plant. Due to its association with cannabis, which some see as a synonym for marijuana, some are put off by it. Nonsense.  Indeed hemp, which CBD comes from, relates to marijuana due to both being cannabis varieties. However, CBD has none of the concerning effects that lead to the ban on marijuana.
In essence, marijuana's signature effect comes from one substance: tetrahydrocannabinol, well known as THC. According to medical tests, THC is the psychoactive ingredient of marijuana. THC is the reason people feel "high" after ingesting it. Fortunately, cannabidiol is not psychoactive at all. Even better, hemp, from which cannabidiol derives, has very little THC in it.
The crucial thing to remember for anyone seeking CBD in Pennsylvania is that the product they are buying has to have only trace THC amounts. Due to CBD products having so little THC on them, they won't get you high, that is, if they are from a reliable manufacturer.
When you find yourself seeking CBD products in Pennsylvania, make sure you are buying from a high-quality brand. You can identify them because they showcase 3rd party lab test results on their website and their labels.
Is CBD Legal in Is CBD Legal in Pennsylvania Today?
Curious and enthusiasts alike in the state of Pennsylvania probably wonder regularly if is CBD legal in Pennsylvania. Well, it depends. That's the short answer, really. This is primarily because of conflicting laws that often make it difficult to be completely sure easily.
It is worth knowing that CBD in Pennsylvania, and everywhere, may come from two different sources: either hemp or marijuana plants. So, what's the difference? CBD coming from hemp is technically legal, provided it consists of less than 0.3% THC content. The state's citizens may freely buy hemp-extracted CBD in Pennsylvania from online retailers and local shops.
On the other hand, purchasing CBD coming from the marijuana plant is a lot more complicated. Due to it having much more than only 0.3% THC content, it is the same as marijuana in the eyes of the law. Thus, you would require a marijuana card from a medical marijuana program outlining that you are using them for medical purposes. In short, you must be part of the medical marijuana program.
Is CBD Legal in Pennsylvania? – CBD Laws in Pennsylvania
Pennsylvania lawmakers the House Bill 967 in July 2016, which legalized hemp growing and processing, such as hemp-derived CBD production. It was among the many states that chose to control hemp production as an agricultural product as a result of the 2014 Farm Bill. The state later amended the agricultural code and deducted requirements for hemp growers. They could now participate in a university-affiliated research program.
Generally, HB 967 specified the standard for marijuana and hemp at 0.3% or less THC, which later became the federal statute. It assigned the Pennsylvania Department of Agriculture (PDA) to manage all hemp-related concerns. Later on, the PDA issued its hemp cultivation program to the United States Department of Agriculture (USDA) for approval.
All hemp growers should have a license issued by the PDA. In general, licenses are $600 annually for up to five locations with extra charges for more locations. The state normally does not ever restrict the number of locations or acreage. If you got a charge for a drug felony during the ten years before application, they wouldn't issue you a license. Growers who unknowingly or accidentally violate the law will have a chance to remedy the specific charges against them. In case that occurs three times in a five-year duration, the grower will receive a banning from manufacturing hemp. The banning will last at least five years. On the other hand, the grower who deliberately violates the law gets reported to law enforcement.
Additional Rules
What's more, inspectors can visit farms and select plants for testing. Crops that contain more than 0.3% THC but below 1% will undergo re-tests and could wind up destroyed. THC levels exceeding 1% result in instant discarding and investigation by law enforcement.
In most cases, processors do not need to have a license unless they're processing CBD or hemp into food products. As a result, the processor should register with PDA's Bureau of Food Safety. Generally, the only advice the bureau offers is that food purveyors comply with the FDA's federal law and guidelines.
The state's Department of Agriculture claims that individuals who process hemp into food products should get a license as a food establishment. Yet, they defer to federal legislation, particularly FDA rules, when it comes to the matter of CBD meant for human consumption.
What About CBD Possession Limits in Pennsylvania?
There are no limits when it comes to possession of hemp-derived CBD products in Pennsylvania. Patients already signed up for the state's medical-marijuana program can possess up to a 30-day supply of Pennsylvania's medical marijuana.
Is the Hemp Flower Legal in Pennsylvania?
You already know the answer to this question is an outstanding yes! However, many people are still wondering if hemp flower is legal in this state. Several states allow the application of CBD hemp oil. But they have specific restrictions with smokable forms of, for example, the hemp flower.
The exciting part for Pennsylvania residents is that all kinds of industrial hemp are legal for human consumption. Of course, this includes hemp flowers.
Generally speaking, Pennsylvania's products may come in many different presentations. Some of the most common products in the market include oil tinctures, infused gummies, and raw hemp buds. CBD users choose their products based on personal preferences and the administration method. Undoubtedly, Pennsylvania's hemp flowers are some of the quickest-acting methods to get CBD in your system.
If you smoke raw hemp flowers, it will bypass the digestive system and enable the cannabinoids to go directly into the bloodstream. It leads to immediate effects after inhalation. Is CBD legal in Pennsylvania even as hemp flowers? Yes, it is, provided, as always, that the chosen strain consists of THC levels below 0.3%.
Should You Get a Prescription for CBD in Pennsylvania?
Although several states have already legalized CBD hemp products, some still demand a prescription to get them. The good news is that Pennsylvania residents don't need to take that extra step! Pennsylvania CBD laws legalized all kinds of hemp-derived products without the requiring of a doctor's prescription. They're easily accessible in online stores, dispensaries, and local vape shops.
Buying CBD in Pennsylvania is pretty easy! Yet, it is always best to purchase hemp products from a reliable source to guarantee their quality and safety. You can stumble into shady manufacturers that put additives on their product or, worse, misreport the THC content. Avoid them
Always look for third-party lab test results and USDA Certified Organic products. With these two things, you can easily choose a good hemp product for your particular need.
Is CBD Legal in Pennsylvania? How Do You Buy?
Mostly, the best way to find legal, top-quality industrial hemp CBD products is by placing an order with a trusted online store. Once you take your time to perform some simple checks, you will increase the probability of finding top-quality CBD. However, these checks are considerably easier to execute when you shop online instead of in-store. Any trusted CBD supplier will ensure the listing of these metrics in an easy-to-view place on its website. These checks/ tips include:
Double-check the THC content to determine whether it is the proper amount.
Only purchase from companies that had their CBD products tested by a 3rd party lab.
Check their website to do a background check and read user reviews online.
Make sure the label clearly states the chemical composition of the product.
Thinking of shopping online? This is one of the best ways to buy high-quality CBD. Online retailers usually have a wider variety of products available to sell. Even better, online shops are often less costly than those found in in-store. Due to them having less overhead than a brick-and-mortar store, they can afford to offer better prices than them.  Check online deals from a good supplier before venturing into a storefront if you are looking to buy CBD.
Is CBD Legal in Pennsylvania? – The Takeaway
Pennsylvania already caught up with some of the most permissive US states when it comes to CBD laws. While the state is still hesitant on legalizing recreational cannabis use yet, it adopted an effective medical marijuana program. Therefore, if you are a medical marijuana patient, you can visit your dispensary and get the best CBD product recommendations.
In case you are not a medical marijuana patient in the state, you could place your order online with a reliable CBD supplier and enjoy!