Is CBD Legal In North Carolina?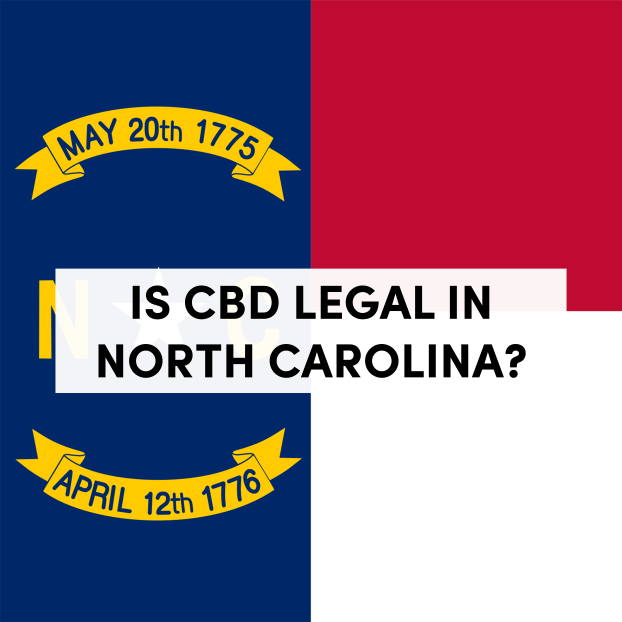 Posted on January 9th, 2021
North Carolina has some of the strictest regulations in the United States when it comes to CBD and cannabis-related products. CBD laws in the state are somewhat harsh and also very confusing. You should be 100% clear about the rules surrounding cannabis-related products before buying or holding CBD products in NC. Keep on reading to find the answer to the question, "Is CBD legal in North Carolina?"
Is CBD Legal In North Carolina? What Are the CBD Laws In NC?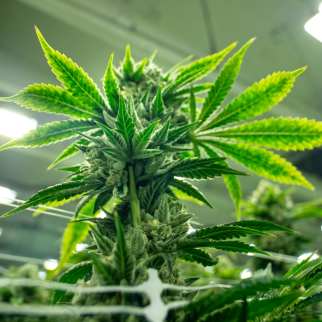 Purchasing and possessing CBD products made from industrial hemp is legal across the United States. But only as long as the product contains less than 0.3% THC. The Farm Bill of 2018 is the first piece of federal legislation that legalized the cultivation and processing of industrial hemp. It removed the substance from "The Controlled Substances Act", reclassifying it as an agricultural commodity. The 2014 Farm Bill allowed research on industrial hemp under strict conditions. Meanwhile, the 2018 Bill legalized the possession and commercialization of CBD oil. In NC, hemp growers need to apply for a license from the state authorities to cultivate the plant.
Beware, the North Carolina CBD laws are currently some of the most confusing of this type in the country. To be clear, there are some regulations that appear to ease the restrictions on CBD products. However, there will always be another one that counters the former.
The first marijuana-related legislation in NC passed in 2014. known as House Bill 1220 or the Epilepsy Alternative Treatment Act. This bill permits the use of hemp extracts to treat various forms of drug-resistant epilepsy in children. The child needs an official diagnosis for drug-resistant epilepsy by a state-recognized neurosurgeon to be eligible for hemp use. The law allows the patient to use hemp or marijuana extracts with less than 0.9% THC and at least 5 percent CBD. Possessing more than 0.5 ounces of marijuana without legal authorization is a misdemeanor in NC.
Does Law Enforcement Allow CBD?
Contrary to the CBD laws of the state, there are vape shops located all over North Carolina. They sell CBD products to NC residents to manage anxiety, insomnia, and other health issues. State authorities usually overlook such instances though selling CBD products in NC is technically illegal. The sale and possession of CBD does have some legitimacy in the state due to public demand and legal trends elsewhere in the country. You may get away with the possession and sale of CBD due to that. But state authorities have legal backing for any arrests they may make regarding the sale and possession of CBD in North Carolina. That's why you need to be very careful when buying CBD products there.
Even though the Farm Bill legalized industrial hemp across the country, it leaves to each state to decide if they allow it. Officially, if you are not part of the medical program, you can't legally buy or hold CBD. Yet, law enforcement does not enforce this law half the time! Also, online suppliers ship across the country, including NC. This allowed adults in NC who don't qualify under North Carolina's Epilepsy Alternative Treatment Act to purchase and use CBD products. Yet, it's technically illegal to purchase or use CBD products in NC unless you are in the medical program.
Is CBD Legal In North Carolina? Marijuana Laws in The State
Marijuana is illegal in NC for both medical and recreational purposes. In fact, the Federal Controlled Substances Act classifies marijuana as an illegal drug in NC. If they caught you even with a small amount of marijuana in the state, you would face a fine or jail term or both. If you possess less than 0.5 ounces of marijuana in North Carolina, you will face a fine of $200. Anything between 0.5 – 1.5 ounces could result in a fine of $1,000 and 1-45 days in jail. Possessing more than 1.5 ounces of marijuana is a felony in NC. The punishment includes a fine of $1,000 and jail time of 3 to 8 months. Growing marijuana is also a felony in the state.
How to Buy CBD In North Carolina?
One important consequence of the current CBD regulations in NC is that CBD products are black-market goods in the state. You should be very careful when buying them since there is no proper authority to report low-quality products to. Thus, make sure to buy your CBD from a trusted manufacturer or supplier. It's always good to stay on the safe side by buying CBD products that clearly state on the label that it has less than 0.3% THC. THC is one of the two most common cannabinoids present in cannabis. It makes people high, and CBD products with a higher concentration of THC are illegal in most of the states. The most important thing is to buy CBD products with less than 0.3% THC. Buy your CBD from a high-quality manufacturer that tests their product via a third-party lab to make sure they are within limits.
Reputable online suppliers get their products tested by ISO certified third-party labs. This will show the consumer what exactly is in the product. The test report should indicate the THC and CBD content of the specific product. The buyer can be sure they are buying high-quality CBD products when the online supplier proudly displays their test results on the label and on their website.
You can search for high-quality CBD products online from manufacturers from all over the country. Buying online will give you access to a wide variety of products brick-and-mortar retailers simply can't offer. Buying online is quite different from buying from a local shop with a narrow selection process. Local shops mostly stock up on the popular products, rarely do they have something more specific. Also, online buying lets you take all the time you need to do background checks on the manufacturer.
What to Consider When Buying CBD Oil In North Carolina?
The most important thing is to buy CBD products from a reliable supplier who tests their products via 3rd party labs. Regular testing is important to guarantee the THC and CBD contents in the product. It also can help detect potentially harmful additives that should not be there.
Double-checking the THC content is very important when in North Carolina. If they catch you with CBD products that contain a high THC, you can face jail time. Remember, there are some of the strictest laws in the country.
You should also try full-spectrum CBD products due to how potent their effects are, unlike other types of CBD. Full-spectrum CBD uses the whole plant. Using the whole plant helps capture additional chemical compounds such as flavonoids and terpenes. These compounds help the body to process CBD more efficiently and quickly. You get more health benefits from full-spectrum CBD products than isolate or broad-spectrum CBD.
The extraction method is an important factor to consider when purchasing CBD products. CO2 extraction is the most effective method. It's quite an investment as it is the most advanced method for extracting pure CBD from the hemp or marijuana plant. CO2 extraction is a safe and chlorophyll-free method used by high-quality CBD manufacturers today. Make sure you buy your CBD from a manufacturer that assures you they are using CO2 extraction.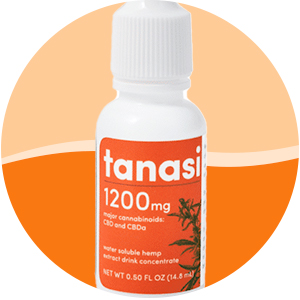 Health Benefits Of CBD?
Cannabidiol (CBD) and tetrahydrocannabinol (THC) are two of the most common cannabinoids in the Cannabis plant. There are over a hundred other cannabinoids within the plant. Yet, THC and CBD are the most famous ones due to their health benefits. However, THC has psychoactive properties and makes a person 'high'; however, CBD does not. Thus, people looking for the relief cannabis offers but hesitant of getting 'high' hit the jackpot with CBD. The latest research reveals the numerous health benefits of CBD.
CBD seemingly helps manage a wide variety of conditions. These include pain & inflammation, epilepsy, anxiety & depression, addiction management, inflammatory skin conditions. Also, it appears to show promise as a treatment for Huntington's disease and amyotrophic lateral sclerosis (ALS). The product also seems to provide much relief to patients undergoing chemotherapy by relieving nausea and vomiting associated with it.
Presentations Of CBD
There are many presentations CBD comes in; some are better than others to treat different medical conditions. The effects a person gets from CBD may differ depending on how they take it. For example, inhaling CBD might be better for one condition, while taking it orally might be better for another. CBD is available in oil, capsules, creams, salves, drinks, edibles, and inhalable presentations. You should do your research and opt for the best option depending on your condition.
Is CBD Legal In North Carolina? – The Takeaway
North Carolina has some of the strictest CBD laws in the country. If you wonder "is CBD legal in North Carolina," you should be aware of the different laws concerning CBD and marijuana in NC. Even though hemp or marijuana-derived CBD products are not 100% legal in the state, the authorities usually overlook the sale and possession of CBD products as long as they contain less than 0.3% THC.