Is CBD Legal in Nevada? CBD Laws in Nevada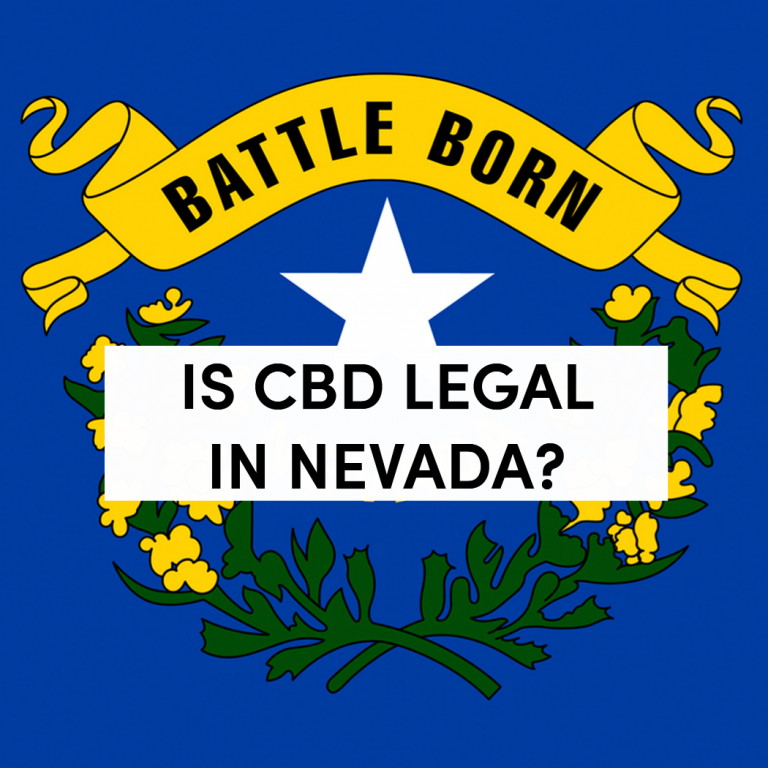 Posted on January 9th, 2021
The short answer is YES. You can legally purchase CBD products in Nevada as long as it contains less than 0.3% THC. In fact, the Silver State is one of the best places in the United States to purchase CBD products. The only real condition for it is that THC levels of the product be always compliant with the legal limits. Keep on reading to know everything related to the answer to the question – "Is CBD legal in Nevada?"
Is CBD Legal in Nevada?
Manufacturers can derive CBD from both industrial hemp and marijuana plants. Industrial hemp contains only trace amounts of THC compared to marijuana. THC is the psychoactive component in cannabis that makes a person experience a 'high'. Hence, CBD coming from industrial hemp is legal in many states due to them acknowledging that it cannot make you 'high' due to low levels of THC. Meanwhile, you can only purchase CBD extracted from flowering marijuana from a licensed dispensary in Nevada. That because it contains more than 0.3 percent THC. In the eyes of the law, this type of CBD is the same as marijuana and subject to the same penalties.
The Agricultural Act of 2014 removed industrial hemp from the list of controlled substances and re-categorized it as an agricultural commodity. This change is what allowed farmers in Nevada to cultivate and process industrial hemp for research and commercial purposes. These include making paper, clothing, fuel, food, and CBD oil. There are no possession limits for CBD derived from industrial hemp.
Is Medical Marijuana Legal in Nevada?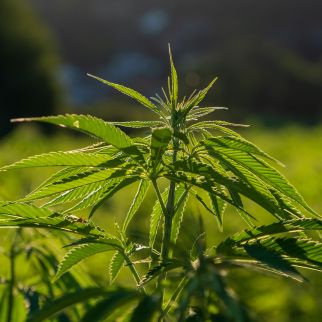 Nevada first banned the substance in 1923. It took more than 75 years for the state to recognize marijuana as a medical plant. That happened through the Medical Marijuana Act in Nevada, first proposed in 1998. The purpose of this act was to make medical marijuana available for patients who are suffering from severe medical conditions. 59% of Nevadans voted YES to pass the law. But to implement the program, the medical marijuana act needed approval in consecutive elections. The act was posted again and received a 65% YES vote in 2000. Even though Nevadans were ready for medical marijuana, it took more than a decade to implement the program in the state.
In 2013, the state government finally put forward legislation to let companies produce and sell medical marijuana. The first legal, medical marijuana dispensary opened in Nevada on July 31st, 2015. To qualify for a Medical Marijuana Card in Nevada, one should be at least 21 years of age and a permanent resident of the state. A minor requires the signature of a parent or guardian to purchase medical marijuana for one of the following conditions:
Seizure
AIDS
Glaucoma
Cancer
PTSD or post-traumatic stress disorder
Severe pain
Cachexia
Severe nausea
Severe & persistent muscle spasms
Any other health condition that your doctor thinks medical marijuana is an effective treatment
How Can You Join Nevada's Medical Marijuana Program
You need to fill out a form and submit it to the Division of Public and Behavioral Health to apply for a medical marijuana card in Nevada. You should have proof of the diagnosis of your medical condition by a qualified medical practitioner when applying. Nevada, particularly, also accepts out of state medical marijuana cards.
Once approved for medical marijuana in the state, you can grow up to 12 plants of marijuana under specific conditions. You have to register your address to get into the program. This is because you must live more than 25 miles from the nearest marijuana dispensary to grow the plant on your own. An exception to this rule applies to people who are growing specific strains of cannabis that are not available in the local dispensary.
Is Recreational Marijuana Legal in Nevada?
Yes, recreational marijuana is legal in Nevada since July 1st, 2017. Consumers who are 21 years or older can purchase up to one ounce of cannabis at a time. However, you can only consume your marijuana recreationally on private property. Smoking in public is still illegal and punishable with a fine of up to $1,000 and 6 months in jail. Recreational users can grow marijuana on their properties by adhering to the following conditions:
You should live farther than 25 miles from the nearest marijuana dispensary.
The plants should be in a secure and enclosed location – out of public view.
You should grow less than six plants per person in the household – the maximum allowed plants are 12 per household.
You should own the property that you grow marijuana on or have permission from the owner.
Residents of Las Vegas are not permitted to grow marijuana on their properties.
Violating these conditions can result in a fine. The first-time offender will receive a fine of $600 with increased penalties on subsequent offenses. The fourth offense passes to be a felony under Nevada law. Driving under the influence of marijuana is illegal in the state and treated similarly to driving under the influence of alcohol. The penalty includes a $1,000 fine and up to six months in jail with a mandatory driving school program.
Testing and Labeling Requirements
All industrial hemp in Nevada should undergo testing regularly to ensure THC content is less than 0.3%. If the plant tests between 0.4 and 1% of THC content, the grower must retest the crop. Any crop that tests higher than 1% is the same as marijuana in the eyes of law enforcement. Thus, dealt with under the same penalties. All the costs involving testing, inspection, and analysis the grower will shoulder. The state will invoice the grower to account for any expenses they had to incur related to testing.
There are no specific labeling requirements for marijuana products in Nevada. However, CBD or marijuana labeling should not make nutritional or therapeutic claims as per FDA regulations.
Is CBD Legal in Nevada? Where to Buy High-Quality CBD?
CBD products are widely available online and in local shops in the state. There are hundreds of brands of CBD on the market today. Some companies produce low-quality CBD to make a quick buck off the hype. Hence, you should do the homework properly before spending your hard-earned money on just any CBD product.
The best pay you can buy CBD in Nevada is online. Online retailers have a wider variety of options to choose from. This, in contrast with local shops, which usually stock up with only CBD products that are most in-demand. Thus, they have a limited selection of products compared to online retailers. That's why you need to shop online to find the best CBD products in Nevada.
The most important thing is that you buy from a supplier that tests their products regularly via a third-party laboratory. The tests will tell the exact chemical composition of the product, including THC levels in it. This is the easiest way to tell if the supplier is being honest about the product. Any CBD product should contain less than 0.3% of THC to be legal in Nevada. The supplier should display the test results on the product label so that the client knows what he or she is getting.
Which CBD Product to Buy?
It's best that you opt for full-spectrum CBD since the product includes additional components such as flavonoids and terpenes. These compounds help CBD do its job more effectively. Full-spectrum CBD uses many more components of the plant in the mix. This seemingly results in a more potent effect commonly referred to as the 'entourage effect.'
You should avoid any brand that makes outrageous claims about their products. No company can advertise CBD as a cure for any disease or ailment. If a manufacturer or supplier makes outrageous claims about their products, that's a massive red flag. Hence, you should avoid them. These are important things to consider when purchasing high-quality CBD products in Nevada.
Benefits Of CBD?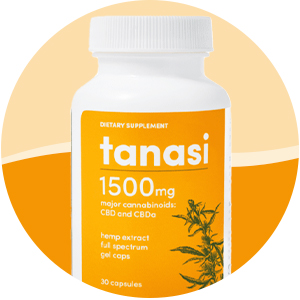 Many studies hint at CBD's ability to ease symptoms of numerous health conditions. These include heart disease, anxiety, depression, multiple sclerosis, arthritis, chemotherapy, and chronic pain. Anxiety and depression are some of the most common mental disorders affecting millions of people worldwide. These conditions can have devastating impacts on the health and well-being of the individual. Pharmaceutical drugs are the usual go-to solution for anxiety and depression. But these drugs usually have side effects, which range from mild inconvenience to dangerous. CBD is all-natural and seems able to address anxiety and depression without any side effects. The latest research indicates that CBD will likely become a promising option for people with these conditions.
Also, recent studies hint that CBD can specifically promote heart and circulatory health. It seems to have the ability to lower high blood pressure and protect the heart. High blood pressure relates to a number of health conditions such as metabolic syndrome, heart attack, and stroke. CBD also appears to mitigate psychoactive effects from marijuana consumption. Finally, during a study, several people undergoing chemotherapy said it helped them cope with the side effect of the treatment.
Is CBD Legal in Nevada? – The Takeaway
The short answer to the question "Is CBD Legal in Nevada" is YES. CBD is legal in the state as long as the product contains less than 0.3%THC. You can buy hemp-derived CBD products over the counter across the state. But the better option is to shop online from a trustworthy supplier who tests their products regularly from a third-party lab.