Is CBD Legal in Maine?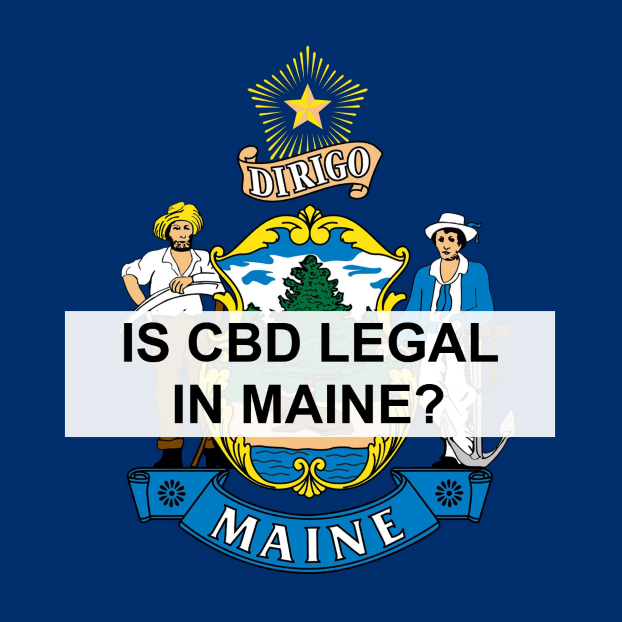 Posted on December 30th, 2020
CBD has been gaining popularity in the cannabis industry for the past several years, and it likely will not stop any time soon. Its popularity stems from the many purported health benefits and potentially therapeutic effects it has on the body. We learned a lot about this substance for almost half a century, and it is finally being appreciated by many. Since cannabidiol is one of the fastest-growing wellness products available in the United States, getting CBD in Maine is easier than you may think.
More and more people are starting to use cannabidiol, and it is now becoming easier to purchase in the state than it previously was. Maine passed the Maine Marijuana Legalization Act back in November 2016, becoming one the first states in the U.S to legalize marijuana for recreational use. More often than not, the legal status of CBD depends on its source, and that's why there are so many people confused when it comes to the question: is CBD legal in Maine?
Before we look at CBD laws in Maine, let's take a closer look at the substance itself and what it has to offer.
What is CBD?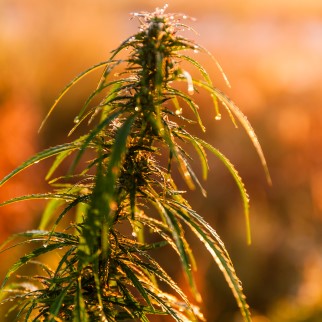 Also known as cannabidiol, CBD is the second most prominent cannabinoid compound found in the Cannabis plant. It occurs naturally inside the marijuana and hemp plants. CBD, as part of the cannabis plant, has seen applications as medicine for millennia. It's only recently that modern medicine rediscovered the difference it can make for people dealing with a variety of conditions.
Cannabidiol is very much safe to use for most people and has little to no side effects. Also, it's non-addictive, something that makes it a very appealing option when it comes to, for example, pain management. Many people want the benefits of Cannabis without experiencing the high from tetrahydrocannabinol (THC). Consuming CBD sourced from hemp instead of marijuana is actually the closest way so far to get the potential therapeutic effects of Cannabis with none of the high.
The hemp plant, which is nothing more than a different variety of Cannabis, has way less THC compared to the marijuana plant. As a result, manufacturers can extract CBD with little to no THC content attached to it. According to research as well as a wealth of anecdotal evidence, CBD seemingly has many positive effects health-wise. These may include alleviating pain, arthritis, anxiety, neurological disorders, metabolic syndromes, depression, and many others.
So, Is CBD Legal in Maine?
Growing, buying, and consuming CBD is entirely legal in the state of Maine, whether derived from marijuana or hemp. Even so, there are a few things you need to keep in mind if you are planning on consuming marijuana in the state. Yes, marijuana is legal in Maine, but you can still get in trouble if you do not follow the laws. The following section will cover everything you need to know about purchasing CBD oil in Maine and the basic marijuana laws, further answering the question- is CBD legal in Maine?
Marijuana Derived CBD
In 2016, Maine joined the still-growing list of states in the U.S legalizing the recreational use of Cannabis. Under the Maine Marijuana Legalization Act, you can possess up to 2.5 ounces of marijuana, which also includes concentrates. The state is also a true heaven for cannabis growers, as they're free to grow six flowering plants and up to 12 plants in the non-flowering stage. Looking for more reasons to visit the state of Maine? Well, the latest initiative looks to legalize the use of marijuana use in social clubs with the aim of attracting more tourists to the region.
When visiting the state, remember to use common sense and courtesy and refrain from smoking weed in public. Also, driving under the influence of the substance is illegal in Maine, so avoid getting behind the wheel while high.
Hemp-Derived CBD
Both hemp and marijuana-derived CBD are legal in the state. Following the 2018 Farm Bill, hemp products are legal across the United States, unless the in-state laws say otherwise. Luckily, no legislation has been put into place to regulate Cannabis in Maine.
Hemp legalization across the nation allows for the transportation and sale of hemp-derived cannabidiol. As such, you can purchase CBD online from reputable dealers. However, if you are more into physical stores, we have a guide for purchasing CBD in Maine included in this article.
The Difference Between Hemp and Marijuana CBD
Cannabis users in this marijuana-friendly state do not have that much to think about cannabidiol and the laws. The distinction between hemp and marijuana CBD, however, is something vital to understand. It will make it all the clearer how a certain product falls into the somewhat complicated legal framework in the state. Tetrahydrocannabinol, or THC, is a compound in marijuana, and it is responsible for the psychoactive effects the plant is famous for. Despite both being varieties of Cannabis, marijuana has much more THC in it than hemp does.
Cannabidiol containing more than 0.03% THC, the legal limit allowed by the legislation, is the same as marijuana in the eyes of the law. As such, CBD extracted from the marijuana plant is only legal to people over 21 years old. You can buy it from many vendors. However, these establishments require licensing and vetting by the state before they can start to legally sell it.
Consumers should, ideally, know that CBD derived from marijuana can show up on modern drug tests. Thus, while CBD is legal in the state, you could still face consequences if you fail private drug tests from your employer, educational institution, etc.
The regulations for hemp-derived cannabidiol are notably less strict. In the state, consumers only need to be above 18 years old to buy hemp-derived CBD. It is readily available in many locations as well, including some convenience stores, gas stations, smoke, and head shops.
Hemp CBD contains less than 0.03% tetrahydrocannabinol and doesn't give out a high. When buying hemp sourced CBD, check the label or go to the manufacturer's website and search the lab test results certifying the percentage of THC it has.
Finding the Best CBD Products in Maine
If you are buying your CBD in the state and wish to support local businesses, there are many options. However, you will find a wider selection of CBD products online; checking out some actual stores is always a nice option.
When you search for cannabidiol products online or in local shops, you'll see that they come in many different presentations. For instance, CBD infused tinctures and balms are popular as topical products for muscle pain management and skincare. You will also come across capsules and edibles, which let you to ingest cannabidiol more easily.
Finally, you could simply get straight CBD oil and use it in any of the ways mentioned above or even while vaping.
It is important to take the time to learn about the manufacturers you can purchase CBD products from. Many will usually have amazing deals, offer great wholesale prices, and even free delivery. Other benefits of purchasing CBD online include:
Larger selection of CBD products and better prices compared to physical stores.
No need to drive around town comparing products; you can do it at home.
Learn more details about the manufacturer, something not so easy when in a store.
Purchasing Cannabidiol Locally in Maine
This is by no means a comprehensive list, but a few of the many stores and dispensaries you will come across in the state of Maine. As mentioned earlier, here at Tanasi, we feel that online CBD sellers are more a nicer choice. Hopefully, the professionals at the local stores can also help you find what you need.
Top CBD stores in Maine
Coastal Fog Vapors
Herbal Tea & Tobacco
Lucky Juju Smokes
Homegrown Healthcare of Maine
Cureleaf
Empire Vape Shop
Tips for Buying CBD in Maine
Only buy from manufactures whose products an independent lab tested. Third-party labs check the CBD percentage and if the product actually has additives and toxic chemicals.
Never buy from dealers who make outrageous claims like, for example, curing arthritis overnight. CBD is by no means a miracle drug.
Pick full-spectrum CBD for the best experience. Full-spectrum CBD contains other beneficial compounds, including terpenes and flavonoids, that boost its effect.
Is CBD Legal in Maine? – The Takeaway
Purchasing and consuming CBD in the state of Maine is easier compared to other regions of the United States. The state gives users a lot of options and flexibility when it comes to how they want to purchase the product in the first place. Also, as the demand for cannabidiol and related products increases, more stores will likely start to pop up.
However, it would help if you did your homework before purchasing from a local shop; they are not as easy to scrutinize as online dealers.
Thus, we think it is best to consider online vendors because of their openness and the fact that you can get the product for a much lower price. Most CBD manufacturers have nationwide shipping available as well. This makes it convenient for anyone in Maine to get the cannabidiol products they want with just a few clicks.