Is CBD Legal in Kentucky? – Everything You Need to Know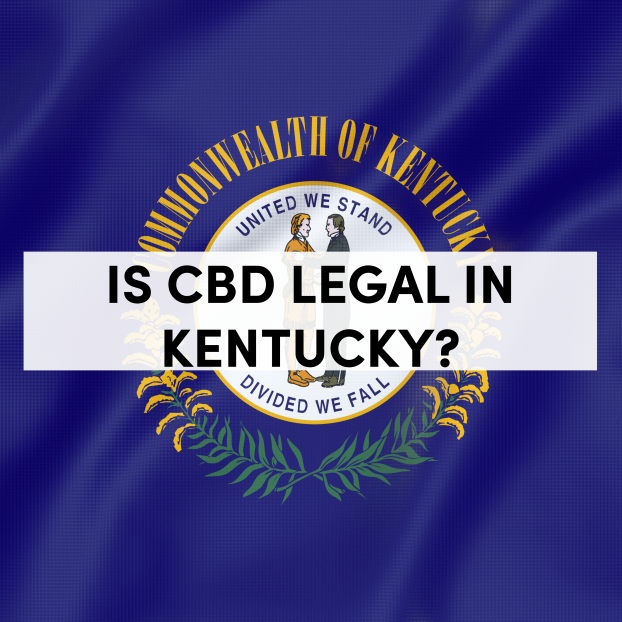 Posted on December 22nd, 2020
Is CBD legal in Kentucky? Anyone who wishes to consume hemp-extracted products in Kentucky has this question in mind. Well, hemp is something that connects the past of Kentucky with its future. This state was the largest hemp supplier in the US from the 18th century until the 1930s. But soon, both cannabis and hemp were criminalized.
Fast-forward to 2014. Kentucky reinstated hemp as one of its primary crops after the introduction of the 2014 Farm Bill. Since then, it has become one of the most successful pilot programs for robust industrial hemp.
Kentucky legalized the non-psychoactive CBD in 2014. However, it was only for patients who required medicinal CBD. The bill that legalizes CBD had no mention of producing or selling CBD outside medical contexts. Remember, this was in 2014. Things changed after that.
In 2017, the Kentucky government legalized hemp-derived CBD products. The only rule that the manufacturers and sellers had to follow was to keep the THC level under 0.3%. Whether it was CBD oil, CBD cream, or CBD gummies, 0.3% was the maximum limit of CBD content it could feature. Why? Because the psychoactive effects of it give you a 'high' is something that still concerns the state's authorities.
According to the Kentucky Depart of Agriculture, anyone who cultivates, processes, or markets CBD products with more than 0.3% THC is in violation of the KRS Chapter 218A. This is a punishable offense and may land the person in jail.
Why Didn't Kentucky Legalize CBD For So Long?
Previously, the Federal Controlled Substances Act of 1970 considered all types of cannabis illegal. This even included hemp strains that didn't produce enough THC to intoxicate people. The law categorized cannabis under Schedule 1. Schedule 1 was only for products or elements that were highly addictive substances and not helpful for medical purposes.
After nearly 48 years later, the Kentucky government came up with the new 2018 Farm Bill. This bill reclassified hemp and CBD as one of the primary agricultural commodities. It also legalized the cultivation of hemp at a federal level, paving the way for the CBD market boom. The act even went on to remove some of the forms of cannabis that were included in Schedule 1 back then. This helped create a distinction between marijuana and hemp. While the latter is acceptable, the former is still under Schedule 1 in Kentucky because of its psychoactive effects.
Hemp became the umbrella under which all CBD products and the like that had 0.3% THC became legal. This included CBD. Marijuana, on the other hand, still got the slack because its signature compound, THC, is present at a much higher concentration than 0.3%. The distinction offered in the federal law legalized CBD. Yet, the manufacturers still have to cultivate hemp according to state and federal regulations.
What Does the Farm Bill Mean?
The 2018 Farm Bill mentioned above specifically makes industrial hemp growing legal on a federal level. Now, CBD specifically, it's another story. The Farm Bill does allow manufacturers to produce CBD containing less than 0.3% THC. It also states that the Food and Drug Administration (FDA) has the ultimate power to regulate CBD products' labels. This includes the power to regulate whether a brand can mention CBD as a food additive or therapeutic claims.
The FDA later declared that some of the hemp-derived CBD is not suitable for mixing in food and beverages. Therefore, manufacturers should not market them as dietary supplements. However, this is under evaluation because many CBD brands sell tinctures that consumers mix with their smoothies. The FDA is also strict about brands not mentioning any medical claims regarding CBD.
Does that mean CBD doesn't have any therapeutic effects? Not exactly. It's just one of the laws that the brands need to keep in mind while packing their products. Companies are free to mention the potency, percentage of CBD concentrate, and any other details that specifically point to the product. However, they must stop short of claiming the product can cure various health problems.
Apart from the federal regulation of CBD, the law also states that it has the power to regulate CBD in beverages, foods, dietary supplements, and cosmetic products before they reach the FDA's approval process.
The Kentucky CBD laws
Residents of Kentucky can only legally purchase and consume CBD products that contain less than 0.3% THC. No manufacturer or brand can sell CBD in flower form. They demand selling it in oil, skincare cream, gummies, mother tincture, moisturizers, and topical lotion presentations.
2014 was a significant year for CBD and Kentucky. Steve Beshear, then governor, passed the 2014 Farm Bill that legalized the consumption of hemp-derived cannabidiol products. The law, however, only contemplated its legality after a doctor prescribes the compound to a patient. But that law changed after 2015. CBD extracted from cannabis became illegal for medicinal purposes. This meant that doctors couldn't prescribe hemp-derived CBD products as they did under the previous law. It took two bills to change that but, eventually, a later administration passed them in 2015.
Kentucky residents feel that the Farm Bill of 2014 fueled the industrial hemp pilot program. Although it came with certain regulations, the bill made it clear that Kentucky was one of the primary sources of CBD products in the US. This, along with Slight Partisan Bill, legalized both the selling and consumption of hemp-derived CBD products containing less than 0.3% THC.
CBD Licensing Requirements in Kentucky
New brands who want to know if is CBD legal in Kentucky or not should contact the Kentucky Department of Agriculture (KDA). This department is responsible for managing and overseeing the hemp program of Kentucky. It explains to new brands what they need to do to get new licenses to sell CBD products in Kentucky and some other states where CBD consumption isn't illegal.
The Kentucky Department of Agriculture (KDA) plans to shift its research pilot program into a full commercial hemp production center under the USDA-approved plan for different states. According to this plan, only KDA license holders will be able to grow hemp. If any new brand wants to enter the business, they will have to apply for a full background check. In fact, the owners should also furnish a criminal background check document before applying for expediency. The applicant shouldn't have any drug-related misdemeanors or felony convictions in the last ten years.
The licensing requirements also state that farmers who want to cultivate hemp must use seeds from educational institutions with a DEA license. These seeds produce hemp that contains an exceptionally low percentage of THC.
The Kentucky Department of Agriculture tests each sample from licensed farmer's hemp crop before approving them for use in different products. It is essential that the lab test results provide less than 0.3% THC content. The licensed processors and growers must keep their test results handy for a minimum of 3 years to prove they produce CBD legally.
CBD Possession Limits in Kentucky
Apart from the cultivation and selling of hemp, people also question If is CBD legal in Kentucky for consumption purposes. Yes, it is. But, then, what is the quantity one can legally hold? Legalizing the production and selling of CBD in Kentucky means anyone can possess any amount of CBD. However, remember, all products must certify they have less than 0.3% THC content on the label.
People must remember that CBD extracted from cannabis rather than hemp is still very much illegal. This law is prevalent for medical patients also. They should only buy hemp-derived CBD products and not cannabis-derived CBD. The latter contains more than 0.3% THC. Users may experience a euphoric feeling if they consume cannabis-derived CBD. If the Kentucky police catch you storing up to 8 pounds of cannabis-derived CBD, it may result in a fine of $250 and spending nearly 45 days in prison.
The punishment becomes severe if the quantity is more than 8 pounds. Offenders may have to spend 1 to 5 years in prison and pay a maximum fine of $10,000.
Is CBD Legal in Kentucky? – The Takeaway
The 2018 Farm Bill made a significant change in the overseeing of hemp and hemp-derived products. What was once controlled by the US Department of Justice now the Food and Drug Administration handles. This change allowed the FDA to stop brands from selling CBD-infused food, dietary supplements, or drinks. That means you should buy products that specify that it contains CBD concentrate tincture, CBD-infused gummies, creams, and moisturizers.
The FDA also warns that any brand selling CBD products shouldn't claim medical benefits. Buyers, on the other hand, should take caution before consuming these products. They should read the side-effects of CBD and also consult with their doctors. Experts believe it is best to buy full-spectrum CBD oil as they contain the purest extract of CBD the hemp plant has to offer.
Brands that comply with both FDA and KDA keep their quality standards high. Thus, consumers can rest easy knowing they bought a great product. Remember, the packaging must contain detailed descriptions of the respective products. It often covers the percentage of CBD, how to consume, dosage instructions, and the certification that it has less than 0.3% THC. If the product you choose does not have this, don't waste your time; find one that does.