Is CBD Legal in Indiana? Here Is What You Need to Know!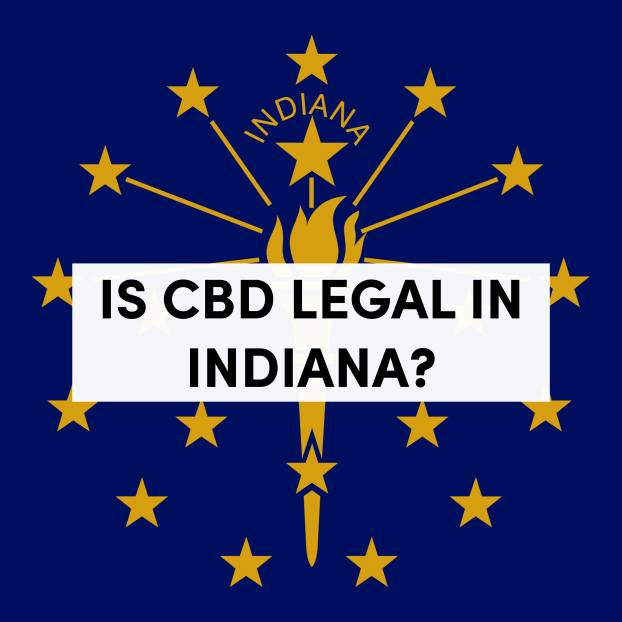 Posted on January 5th, 2021
Is CBD legal in Indiana? Enthusiasts living or passing by the state often wonder about the actual legal status of CBD in Indiana. If you want to learn about the legal position of CBD usage in Indiana, you have come to the right article. CBD gained popularity in Indiana as one of the most sought-after health and wellness products in recent years. It comes with a vast range of potential health benefits for all age groups. In fact, CBD is safe for adults, seniors, and even kids that have a hard time dealing with some health conditions. The best thing about using CBD is the potential health benefits it offers without the psychoactive effects its counterpart, marijuana, causes. This article will answer the question of is CBD legal in Indiana or not.
What's the Legal Status of CBD In Indiana?
The current law in Indiana allows any resident to buy, possess, use, and sell CBD products as long as it contains less than 0.3% THC. CBD and THC are both the most famous among hundreds of compounds called 'cannabinoids' found inside cannabis. THC, particularly, it's what gives marijuana, a type of cannabis, its psychoactive effects. Marijuana and hemp are different varieties of cannabis strains. Marijuana, particularly, contains an abundance of THC while hemp, conveniently, only has trace amounts of the compound. Many states, including Indiana, took note of the distinction and legalized CBD extracted from the hemp plant. The reason? Hemp has so little THC that it doesn't give out psychoactive effects, the original reason for banning marijuana. Hemp-derived CBD is, thus, legal in Indiana, while marijuana-derived CBD is still illegal within the state.
Recreational use of cannabis is also illegal. First possession offense is a class B misdemeanor punishable by a fine of up to $1,000 and up to 180 days in jail, or both. If someone has a past conviction on a drug offense and possesses up to 30g of illegal CBD, that offense becomes a class A misdemeanor. Thus, punishable by one-year jail time and a fine of up to $5,000, or both. In case a person possesses more than 30g of illegal CBD with prior offenses, the offense becomes then a class D felony punishable by a fine of up to $10,000 and a prison term between 6 months to 2 and a half years.
Because of this, you better be cautious when buying CBD products in Indiana. Make sure you choose CBD products from a supplier that shares the chemical composition of its products. Their products should be third-party tested, and the results displayed on the label and website. That will give the buyer an idea of the chemical composition of the product they purchased. That's the best way to avoid getting in trouble for purchasing CBD products that fail the legal standards.
CBD Laws in Indiana
Hemp-derived CBD has been legal in the state since March 2018. All Indiana residents can enjoy CBD products for medicinal use. But only as long as the product derives from industrial hemp and contains less than 0.3% THC by weight. The state doesn't have a medical marijuana program, and the use of cannabis for recreational purposes remains illegal. Also, CBD derived from marijuana is illegal in Indiana because it contains much more than 0.3% THC and, thus, gets you "high."
Growing industrial hemp for research purposes is also legal in Indiana since 2014 under the Industrial Hemp Act. The 2018 Farm Bill re-classified industrial hemp as an agricultural commodity and legalized its cultivation across the country. This act also removed some cannabis strains from Schedule 1 status by defining a legal distinction between marijuana and hemp. It distinguishes between hemp and marijuana-based on the THC content in both varieties. Hemp is a variety of cannabis with less than 0.3% THC. Meanwhile, marijuana is a variety of cannabis with more than 0.3% THC. That way, the Farm Bill legalizes CBD derived from hemp as long as they grow it according to federal and state regulations.
The History of Indiana And Cannabis
Indiana is a state that had a hard anti-cannabis stance in the past. In fact, it was one of the very first states to ban the sale of cannabis products without a prescription in 1913. The state has been historically conservative. It also had the strictest marijuana laws in the United States after the Marihuana Tax Act passed in 1937. Some effort started in 2013 to change the strict legislation without much success. A bill aimed at decriminalizing the possession of small amounts of cannabis was drafting in February 2013. But the bill didn't materialize, and its development terminated in committee.
Two other bills appear in the Senate (SB 284) and House (HB 1487) in 2015. These bills tried to legalize medical marijuana for medical conditions with the recommendations of a qualified medical practitioner. The Senate bill didn't even get a hearing, while the House bill didn't go far. In April 2017, the Governor of Indiana signed HB 1148 that allows the use of CBD products with less than 0.3% THC for epilepsy patients with uncontrollable symptoms of seizures that are resistant to other treatment methods. But this bill, however, didn't specifically state how the patient could purchase CBD products.
The Governor signed SB 52 in March 2018, which legalized the use and sale of CBD products to anyone. But only as long as the product had less than 0.3% THC and derived from industrial hemp. The bill also imposed additional requirements for testing and labeling products before releasing them to customers.
Regulation of CBD In Indiana
One important thing to remember is Indiana doesn't have a regulatory body to oversee the manufacturing, sale, and purchasing of CBD products. Law enforcement doesn't have proper testing methods to check the actual THC content of a CBD product. Anyone in Indiana can purchase CBD products.
As long as the product is appropriately packed and contains less than 0.3% THC, they are sellable. All CBD products sold in Indiana should have a scannable QR Code linked to a document with accurate product information. The packaging should also have product information so that anyone knows the actual composition of it.
If they caught you carrying CBD with more than 0.3% THC in Indiana, you would face strict penalties. As per the law in Indiana, if a person has ten nanograms of THC per milligram of blood, it's a class C misdemeanor. For reference, that is the equivalent of a DUI. Thus, you will face a fine of up to $500 and a jail term of up to 60 days if caught. The most important thing is to buy CBD products only from trusted sources so you can be absolutely sure it has 0.3% or less THC. A reliable supplier will showcase third-party test results on the label and their website to certify its product.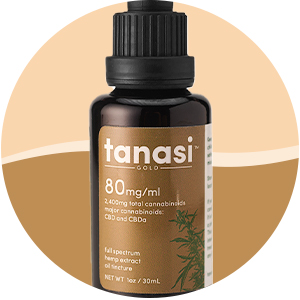 What Does CBD Actually Do?
According to enthusiasts, CBD products might provide effective pain management benefits. The human body has an endocannabinoid system (ECS) in it, and it regulates many functions. These include sleep, digestion, immunity, and pain responses. The body also produces its own cannabinoids, the endocannabinoids, which bind to the cannabinoid receptors that make up most of the ECS.
They stimulate the receptors they bind to, which gives out various effects. The interaction also influences neurotransmitters and might reduce inflammation in the body. However, there are only so
many endocannabinoids to go around. Times of psychological and physical stress can overwhelm the ECS and endocannabinoid production. That's where CBD may come in handy. CBD acts as a supplement for the natural cannabinoids and might trigger the same effects when taken.
Studies show the effectiveness of CBD in reducing symptoms of patients undergoing chemotherapy. CBD seems highly effective in reducing the pain and nausea associated with it. The majority of patients said CBD helped them lessen their pain and discomfort over time. CBD might also be effective for people with insomnia and anxiety. The product acts on the brain's receptors for serotonin and regulates the patient's mood and behavior.
CBD also has an apparent advantage compared to anti-depressants and anxiolytic; it has few side effects to speak of. Other studies also hint at CBD being effective in treating acne breakouts. It dealt with inflammation and reduced the production of sebum in the skin. CBD may also prevent the activation of small secreted proteins called cytokines. So far, CBD seems likely to be one of the most effective natural solutions to maintaining healthy and younger-looking skin.
Is CBD Legal in Indiana? – The Takeaway
It's legal to sell, use, and possess CBD products in Indiana as long as the product derives from industrial hemp and has less than 0.3% THC. Anyone can use CBD products for medicinal purposes. The most important thing is to buy a product compliant with the 0.3% THC limit. There are many online and offline CBD suppliers you can shop at if you are in Indiana. Check their background and choose one that displays their test results openly.
No retailer can sell marijuana-derived CBD because it breaks the 0.3% THC limit. Whichever way you come to the possession of such product, you risk trouble with the law in Indiana. Hence, buy your CBD only from a trusted supplier in Indiana.