Is CBD Legal In Arizona? – CBD Laws In Arizona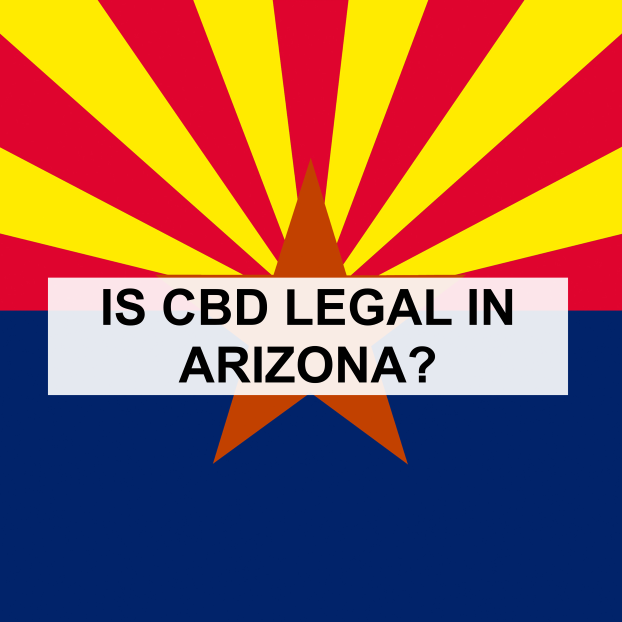 Posted on January 3rd, 2021
Is CBD Legal in Arizona? The short answer would be: Yes, CBD is legal in Arizona, and you can buy this product over the counter. But only as long as the product has less than 0.3 percent THC. Proposition 203, or the Arizona Medical Marijuana Act, states that cannabis is legal for medical use in Arizona. But the legality of vaping CBD specifically is still up for debate. Hence, you would be wise to avoid vaping CBD until the estate reaches a resolution regarding the legal issues with the activity. Proposition 203 passed in 2010 and permits a person to use 2.5 oz per 14-day period and grow up to 12 cannabis plants in their garden for medical use. In fact, registered medical marijuana users can cultivate up to 12 marijuana plants in an enclosed facility. But only if they happen to live further than 25 miles from a dispensary. Proposition 203 states that a patient qualifying for the medical marijuana program in Arizona need to have one of the following debilitating conditions:
A chronic medical condition that produces seizures or pain
Cancer
Glaucoma
Hepatitis C
Crohn's disease
Positive for HIV
Amyotrophic lateral sclerosis
Acquired immune deficiency syndrome
Cachexia or Wasting Syndrome
Post-Traumatic Stress Disorder (PTSD)
Alzheimer's Disease
Severe Nausea
Persistent Muscle Spasms (including Multiple Sclerosis)
This article provides detailed information on the CBD laws in Arizona for those who are wondering, "Is CBD legal in Arizona?"
What Is CBD?
Cannabidiol or CBD is a chemical compound that naturally occurs within the cannabis plant. In fact, Cannabis Sativa contains over 100 of those chemical compounds. THC and CBD are the most prevalent in the plant and also the most famous due to their respective effects.
THC has psychoactive properties that make a person high when ingested. It is the sole responsible for the high experienced when consuming marijuana, which has a lot of THC. The hemp plant is also a variety of cannabis like marijuana is, yet, it has the distinction of having very low THC. According to the 2018 Farm Bill, the legal difference between marijuana and hemp would be its THC content. Past a certain threshold, the law might consider hemp too high on THC as marijuana and prosecute it as if it were, depending on state law.
Hence, cannabis products with more than 0.3 percent THC are still illegal in most states, including Arizona. The only authorized use for them is in medical marijuana programs.
On the other hand, Hemp-based products like CBD are legal in almost all states of the US as long as they have 0.3% or less THC. They also won't make you high but will deliver therapeutic benefits.
People use CBD extracts to promote health and wellness in many ways. For example, CBD creams are available as topicals that may manage acne breakouts and promote healthy skin. Meanwhile, CBD oil might help manage many conditions and help maintain a relaxed mood and improve muscle and joint functions. Additionally, anecdotal evidence from users points out it might also help provide a good night's sleep and relieve various aches and pains.
AZ Medical Marijuana Laws – Is CBD Legal in Arizona?
Arizona judge Katherine Cooper was the person responsible for legalizing medical marijuana in the state following the Welton's family case. The family used cannabis extracts to reduce the severity and number of seizures of their 5-year-old child. Said extract made the boy feel much better, which was much in contrast to popular beliefs about marijuana at that time. The judge legalized both cannabis and hemp-infused products in the state. Before the "Welton case," no one in Arizona expected the state to become one of the best markets for CBD products. At the time, Arizona became one of the first states in the country where CBD was completely legal.
The Arizona Peace Officer Standards Training Board stated in June 2019 that using CBD products with more than 0.3 percent of THC is illegal in the state. That's why you now need to be more cautious when purchasing CBD products in Arizona. Rely always on a trusted supplier when buying them. High-quality suppliers display independent test results on the label that show each product's THC and CBD content. This is an essential factor to consider when you are shopping for high-quality CBD products in Arizona.
Do You Need a Prescription for CBD Oil in Arizona?
With the legalization of industrial hemp and CBD oil in the state, you don't require a prescription to purchase CBD products in Arizona. Whether the CBD product is an oil, topical, gummies, or a dog treat. The compound should always contain less than 0.3 percent THC for it to be legal and available over the counter in Arizona.
The court ruling allowed to use of marijuana for treating conditions like epilepsy. The verdict made buying CBD products in AZ legal with or without a medical marijuana card. However, the product should contain less than 0.3 percent THC for it to be legal in the state. HB 2349 states that educational institutions in the state were not to use medical marijuana for any purpose.
2018 – SB 1098
Gov. Doug Ducey signed into law – SB 1098 – in May 2018 to establish the Arizona Department of Agriculture's (AZDA) agricultural pilot program. It enabled the cultivation, processing, and transportation of hemp by those licensed by the AZDA. The THC level in industrial hemp has to be less than 0.3 percent. SB 1098 classified hemp as a new potential agricultural product in Arizona.
2018 Farm Bill
The 2018 Farm Bill legalizes CBD derived from industrial hemp across the country as long as it contains less than 0.3 percent THC. The Farm Bill:
Removed industrial hemp from the Controlled Substances Act (CSA)
provided hemp growing licenses to a vast population in the country
Permitted financial companies to securely conduct business with hemp companies
Remember, federal law will consider any cannabis plant containing more than 0.3 percent THC the same as marijuana. Thus, enabling states to prosecute its possession if so, fits their laws.
Buying CBD Products Online
Purchasing CBD products online is the easiest way to get your CBD in Arizona. Online shopping is much more reliable, quicker, and comfortable than buying products from a local store. You get a wide selection of products to choose from when buying CBD online. You can take as much time as you like to check the quality of the product and third-party test results before buying. Also, you get the product delivered right to your doorstep!
You should always check or request your chosen brand's test results. The test result should confirm that the product you plan to buy has less than 0.3% THC in it. A high-quality online supplier of CBD always showcases its test results on their website.
What to Consider When Buying CBD In Arizona?
Hemp-derived CBD products are freely available in Arizona. You can buy them online or from a local store. With hundreds of CBD brands on the market today, choosing a quality product isn't always easy. Here are some tips to consider when purchasing high-quality CBD products in Arizona:
Properly Grown Product
It's essential to ensure that hemp grew following all the agricultural guidelines as per the Farm Bill of 2018. If they used high amounts of pesticides or other substances, these harmful chemicals could end up in the CBD oil. That's why you need to look for a reputed brand that grows hemp under organic, nutrient-rich, viable, and contaminant-free soil conditions.
Check How Much THC
Check the THC content before you buy the CBD product. It should be less than 0.3% for you to steer clear of legal problems in Arizona. A brand that relies on third-party testing should indicate the exact concentrations of their products.
The Extraction Method
A great supplier always uses CO2 extraction and refinement methods when extracting CBD from the hemp plant due to their safety. Consult with your prospective supplier which method they employ.
Peep the Ingredients List
Don't forget to read the ingredient list before buying any CBD product. Most CBD brands contain additional ingredients such as melatonin and MCT oils to enhance the effects of their products. Melatonin can help anyone with insomnia or related health issues. But there are some companies that add propylene, glycol, and vegetable glycerin to their products. These ingredients are potentially harmful to the body. Thus, you should read the ingredient list to confirm the quality of the ingredients of that particular CBD product.
The Price
Price is also an essential factor when buying CBD products. Make sure to compare the prices from a variety of supplies. If some products differ vastly in price, investigate them further to see why it is that. It could be due to brand value, shipping, or applicable discounts. This way, you can easily find the best product to suit your needs and budget.
Is CBD Legal in Arizona – The Takeaway
If you ever wondered, 'Is CBD legal in Arizona?' Now, you know the answer. CBD products are legal in the state only as long as they contain less than 0.3 percent THC. As such, you should always be mindful of the content the product you are taking with you holds. Avoid being caught in a misunderstanding with the law. Always Do your homework regarding the products you intent to buy.