Is CBD Legal in Alaska? – What You Need to Know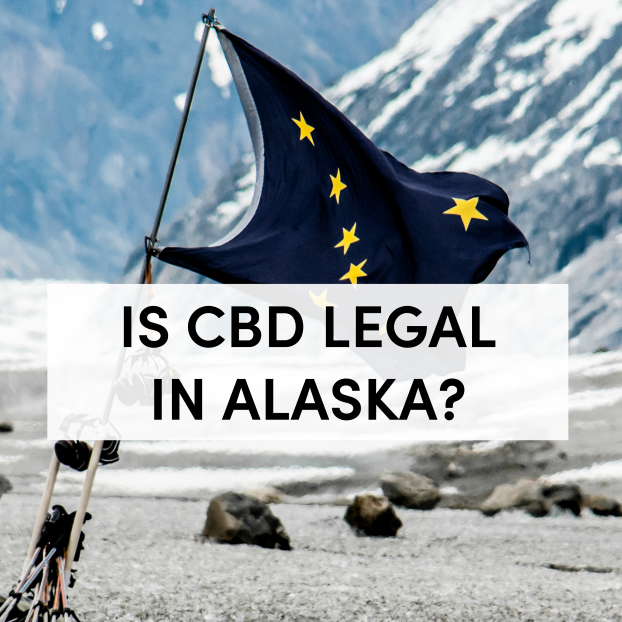 Posted on January 2nd, 2021
Cannabidiol (CBD) is growing in popularity throughout the United States, and Alaska is no exception. While interest in this cannabis compound is currently at an all-time-high, readily available information regarding the legality of CBD in Alaska and other states is not.
CBD still exists in a legal grey area in many parts of the United States. Thus, the average consumer of CBD products has to do a lot of research before buying products safely, legally, and quickly. If, for any reason, you have ever thought, 'Is CBD legal in Alaska?', here we will attempt to answer that query.
Alaska's Legislations

Cannabis is legal in Alaska for both recreational and medicinal purposes. The state legalized medical marijuana back in 1998. Recreational legalization followed in the year 2015 for persons aged 21 years or older. However, public use of cannabis is not. The state bans the possession of cannabis on federal property, such as national parks.
The legality of cannabis in Alaska is not actually in doubt, but the question, "Is CBD legal in Alaska?" still lingers in the minds of enthusiasts of this compound. However, it is first important to know about the different types of CBD since Alaska law treats some of them slightly differently.
The first thing to know about CBD is that it comes in different presentations. Manufacturers make readily available all kinds of products prominently featuring the compound. These include tinctures, oils, edibles, extracts, balms, creams, and products for your pets!
CBD derives from the cannabis plant. Yet, there are two variations of the cannabis plant, hemp, and marijuana, which manufacturers use to make CBD. Hemp-based CBD contains only trace amounts of Tetrahydrocannabinol (THC). THC, by the way, it's the compound that makes you high when consuming cannabis. Now, there's a second type of CBD, and it's that one based on marijuana instead of hemp. That one contains a much higher concentration of THC than its hemp-based counterpart. It is crucial that you understand the difference because it could save you a lot of trouble.
CBD products derived from the marijuana plant usually contain THC and give out a psychoactive effect. On the other hand, CBD derived from industrial hemp contain very low THC levels, which means they won't get you high.
CBD Laws in Alaska
Under the Agricultural Act of 2014, Alaska would start growing industrial hemp locally under a pilot program. The Alaska senate enacted Senate Bill 6 in April 2018 that authorized the state to move ahead with the development of the pilot hemp program. However, at the time of this writing, the program has yet to start
The bill defined industrial hemp as cannabis with a THC concentration of below 0.3 %. Alaska's definition of industrial hemp actually pre-dated the nationally enacted 2018 Farm Bill. Incredibly, it still aligned with the current federal definition without requiring as much as one change.
The 2018 Farm Bill allowed for more expansive use of hemp-related products. Following the passing of this bill, Alaska proposed regulations regarding hemp and hemp-derived CBD products. While the state proposed the regulations back in May 2019, they are still not ready as of yet, thus, not yet adopted as law.
Under the proposed regulations, the Department of Natural Resources would be responsible for overseeing the cultivation of industrial hemp. They would also oversee the production of industrial hemp products in the state of Alaska.
Under the proposed regulations, all industrial hemp products would require to undergo a potency test to determine cannabinoid concentrations. Manufacturers of Industrial hemp products also cannot make any medical, health, or therapeutic claims on the label. They are also to follow very strict labeling requirements.
According to a state document, the growth, cultivation, production, marketing, or sale of industrial hemp are to remain illegal until the official adoption of the final regulations. The Alaska Department of Law Consumer Protection Unit also issued a statement. They declared that the sale of CBD products in Alaska is still not authorized.
Licensing Requirements for CBD
Under the proposed regulations, processors, growers, and sellers of industrial hemp and hemp-derived products have to apply for an Alaska Department of Natural Resources license. Registrations will be valid from the registration date until January 1st of the following year. Afterward, the license requires renewal on an annual basis.
Applications for processing, growing, and selling licenses must include:
The applicant's full legal name
Any applicable business licenses
A map, GPS coordinates, and the address of the area where industrial hemp production is underway.
Applicants will also be required to pay application and registration fees.
Under the proposed rules, registered growers would have the authority to grow, store, and sell raw industrial hemp. The state will sample and test harvests to check THC concentrations. Growers cannot grow or store industrial hemp in any building used primarily for residential purposes.
Future Legality of CBD in Alaska
Alaska has a relatively fair interpretation of the 2018 Farm Bill. This means customers aren't required to have any kind of doctor's prescription to buy CBD. As time passes, more and more states slowly begin to relax regulations on CBD. Thus, it might become as easier as to buy over the counter medicines.
Alaska's CBD/Cannabis Possession Limits
Any CBD products sold in Alaska should technically come from the state's industrial hemp pilot program. But no such programs are currently up and running. Due to this strange legal situation, any CBD products sold in stores in the state are not entirely legal. Yet, almost nobody is enforcing this technicality. Furthermore, the state has no clearly defined penalties for persons found in possession of hemp-derived CBD products.
Alaska has specified limits for the possession of cannabis. Someone aged at least 21 years or older can buy and possess up to 1 ounce of cannabis from a licensed seller. People found in possession of 4 ounces can be charged with a misdemeanor, face up to a 1-year prison term and face a fine of$10,000. Individuals found with over 4 ounces can be charged with a felony, face up to a 5-year prison term, and face a fine of $50,000.
Alaska's Age Requirements For CBD
Just like it is the case in many other states, age regulations on hemp-derived products such as CBD vary greatly. Mostly based on the source of the products and the jurisdiction. For Alaska, the vast majority of shops require that purchases must be from customers aged 21 or older.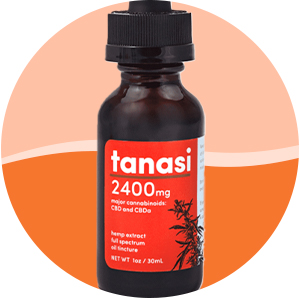 Where to Buy CBD in Alaska
You can find CBD products in a variety of places. For the most part, Hemp-derived CBD is available in smoke shops, head stores, cannabis dispensaries, and vape shops. Although smoke shops usually require patrons to be over the age of 18 or 21 due to the presence of tobacco within the facility.
Prior to visiting any smoke shop or any kind of dispensary to buy CBD oil, call the shop and ask them if they actually sell the products. Shops may vary greatly in terms of what they offer. Remember, there are different kinds of CBD products available. It wouldn't be reasonable to expect any shop to offer everything. That's why online purchases are preferable.
Buying CBD Online in Alaska
Just like is the case throughout the United States, it is easy to make CBD purchases online in Alaska. The shop can ship you the CBD to your home with a few background checks on who is and who isn't eligible to make a purchase.
Online retailers can also afford to sell CBD for lower prices than what traditional brick and mortar stores might offer. That's excellent news for people looking for a wider variety of CBD products.
It is important to note that online retailers face fewer background checks than actual stores. Thus, if you wish to buy CBD online in Alaska, you should always do your homework on who you are buying from. Check reviews from past users and search the store's website to see if they are legit.
How to Take CBD
The use of CBD products in Alaska is now widespread, thanks to the favorable laws in Alaska. CBD oil is the most effective way to consume CBD since the body easily absorbs it.
If it is your first time using CBD products, consider trying Full-Spectrum CBD Tinctures. They come in a wide range of interesting flavors. You can take those on their own or mix them into beverages such as juice or tea.
If you don't like the idea of consuming CBD oil or tincture, you can try other kinds of CBD products such as pills, topicals, water-soluble concentrates, etc. The great thing about these products is that many people that take them regularly swear they bring all kinds of therapeutic effects.
Is CBD Legal in Alaska – The Takeaway
The Farm Bill passed back in 2018, and Alaska adopted it even though it already got identical laws in place. Yet, many people still ask, "Is CBD legal in Alaska?" According to the law, the simple answer is yes; the use of hemp-derived products, including CBD, is legal in Alaska.
The state has few restrictions when it comes to cannabis and related products. That means that you can buy and use CBD products in Alaska and enjoy the therapeutic benefits they offer. However, when you buy CBD in Alaska, check the background of your vendor to make sure they are high-quality.