How to Use CBD Oil for Arthritis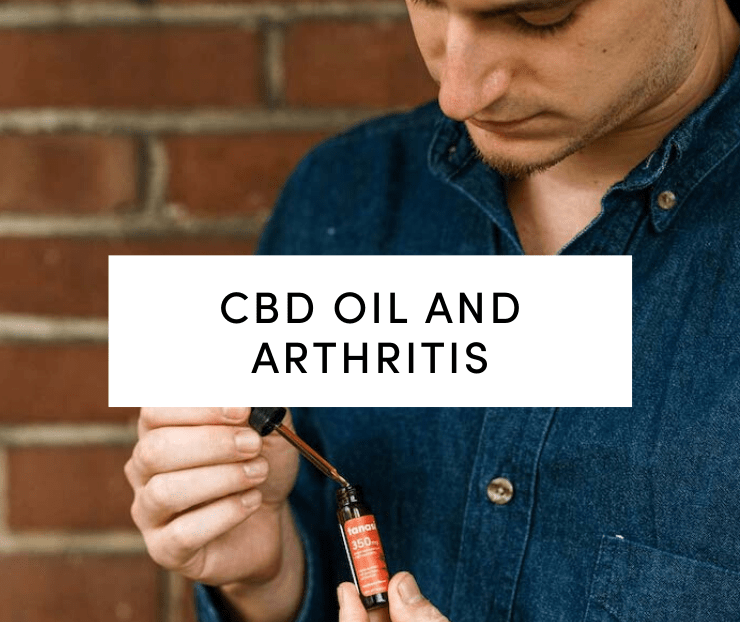 Posted on July 8th, 2020
Arthritis involves joint-related symptoms that reduce mobility and bring on pain and stiffness. This condition can have a tremendous impact on your quality of life, making it difficult to move around and complete even simple tasks. 
While traditional medicine has come a long way for arthritic patients, it's important to understand the potential value of natural solutions such as CBD oil. 
CBD oil is heralded for its anecdotal success in reducing arthritis symptoms. So, today, we'll provide a deeper look into CBD oil, how it works, and how to use it the right way if you hope to address arthritis symptoms.
What Is CBD Oil for Arthritis?
Let's begin by analyzing the nuances of CBD oil and why it may work well for targeting arthritis. CBD oil refers to cannabidiol, which is sourced from the cannabis plant. This is an active compound noted for a long list of potential health-related benefits.  
Many people worry that CBD will get you "high", but this cannabis compound can't stimulate any psychoactive effects. That's because we extract CBD oil from the hemp plant, which contains amounts of THC (the compound which can get you "high") concentrations below 0.3%.  
Research studies completed on animals suggest that CBD may work well with arthritis symptoms. Findings show tremendous improvements in how arthritic animals move, and the amount of inflammation in their joints, after using CBD. This suggests the viability of CBD oil for use by humans with arthritis, although more research is necessary. 
For now, we mainly rely on reports from people who try CBD for themselves. And, from what we hear, taking CBD helps people with arthritis see a positive change in how well they sleep and how much ache they have to deal with daily.
Now, before using CBD oil, you should always speak to your doctor. This is especially true if you have an underlying medical condition or are taking prescription arthritis medications, including paroxetine, tramadol, celecoxib, naproxen, pregabalin, and/or gabapentin. 
How to Use CBD Oil for Arthritis
Once your healthcare provider clears you for CBD use, it's time to dig deeper and understand how you should optimize your CBD oil use. 
Choose the Right CBD Oil
The first thing you are going to do is find the right type of CBD oil. This is where quality matters. When you shop at a reputable CBD store like Tanasi, you know your CBD oil is sourced from high-quality hemp plants, with the right amount of CBD to deliver great results. And you know this because we conduct third-party testing and provide a certificate of analysis for every CBD product we sell. 
Now, the reason this kind of transparency is so important is because this ensures that you get an appropriate CBD dose with every use. Inconsistencies in your dose or CBD concentration can detract from your experience and may not yield the results necessary to see an improvement in your arthritis symptoms. 
During the selection process make sure to understand the CBD oil's sourcing process and suggested efficacy.  
Of course, aside from selecting the right concentration, you'll also need to pick that perfect form of CBD. These include balms, lotions, oils, and creams. While you could choose to ingest your CBD in the form of a capsule or tincture, choosing a topical form of CBD is better when targeting symptoms of arthritis. 
Why is that the case? When you topically apply CBD oil, your skin absorbs the active ingredients, allowing CBD to enter your bloodstream faster and deliver faster effects. For the average person, topical CBD starts working in no longer than 10 minutes.  
Dosage
For the optimal experience, start with a lower CBD dose. 
It's better to get a feel for how the CBD oil is going to impact your body rather than going all-in. This is a common mistake made by CBD newbies, who don't yet know how their body will react to this powerful cannabinoid. 
To avoid unwanted results, we recommend starting with a dose as low as 5-10 mg. 
This will allow your body to adjust to CBD oil. If you achieve your desired results at this dose, great! Stay right there. If you want to see more noticeable effects, you can gradually increase your dose over the course of several days, allowing a few days between any dose increase. 
By following this method, it will be easier to see consistent change and note what CBD dose delivers an improvement in your arthritis symptoms. 
Keep in mind, most people will need to take more than that initial low dose of CBD to see results. 
We typically find people with arthritis symptoms may need around 20-35 mg per day to hit that sweet spot for good results. Of course, everyone has a unique reaction to the CBD and some are going to need less than this to see a change. If that is you, it is okay to keep it at that lower dose until a change is needed. 
Time of Day
As for when you take your CBD, that choice is mostly based on personal preference.
Some people prefer to take their full daily dose of CBD in the morning to properly get started with their day. Others split up CBD doses between morning, afternoon, and night, to extend their periods of relief. There is nothing wrong with any of these methods and it comes down to what you want during the 24-hour cycle.
As with any supplement, however, it's essential that you continue to monitor how your body feels while using CBD. If you start noticing any type of decline, speak to your doctor about your dosing regimen. 
Final Thoughts
CBD oil may help alleviate your arthritis symptoms, calming your joints, and helping improve your quality of life. 
While you can reduce arthritis-related symptoms with strong, chemical-based medications, many prefer to work with plant-based supplements. This is why more and more people are turning to CBD oil for arthritis symptom relief.