All You Need to Know: How Much CBD Oil Should I Give My Dog?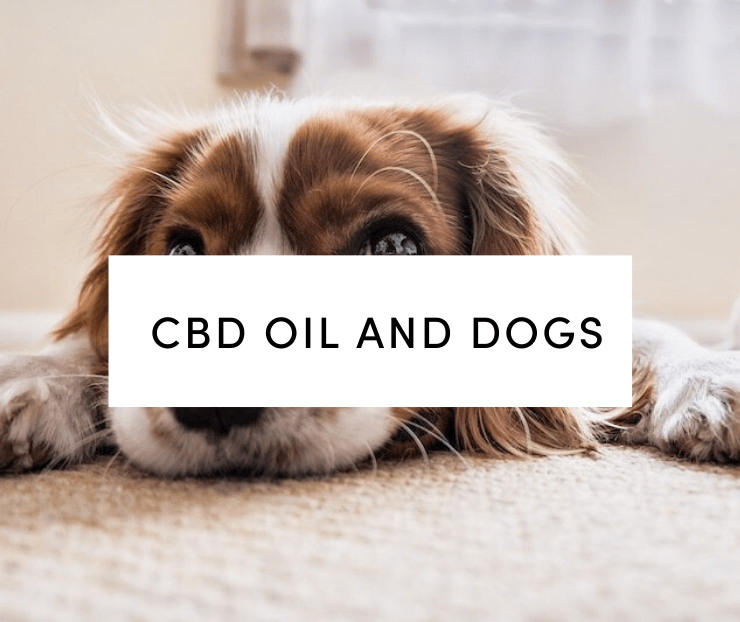 Posted on July 10th, 2020
While you've probably heard a lot about people using cannabidiol (CBD), here's something you might not know: many pet owners are falling for this natural cannabis plant extract, too. If your furry friend is dealing with anxiety, or suffering from the aches of an injury, then CBD may be able to help. Now, you may be wondering how much CBD oil you should give your dog. Now, we don't want you to jump right into CBD for animals: it's important to consider the proper dosing for use in animals. 
And that part of the equation can be challenging: first, dosing guidelines vary between brands, due to the difference in CBD concentrations. Also, different doses may be necessary to address different symptoms. Plus, every pet has his or her own individual body chemistry. So, with no standard guidelines, how can you avoid choosing the wrong CBD dose for your pet? Just read on to find out more!
What Is CBD?
CBD is one of the compounds found in hemp plants. When sourced from industrial hemp, CBD contains little-to-no tetrahydrocannabinol (THC), which is a psychoactive cannabis compound. As a result, you don't have to worry that using CBD will make your dog high. But how does CBD produce effects in your dog's body? 
This cannabinoid works by interacting with endocannabinoid receptors located in the central and peripheral nervous systems. Both humans and dogs have an endocannabinoid system (ECS) that affects the functioning of your brain, heart, and entire body. It also maintains homeostasis (balance) in the body, despite changes in the environment.
What Are the Benefits of CBD for Dogs?
CBD has numerous potential benefits for your dog. These include:
Reducing Pain And Inflammation
CBD may help address your dog's pain, as well as inflammatory conditions such as arthritis and general body aches. It appears to work by blocking the dog's production of pro-inflammatory cytokines while increasing the production of cells with anti-inflammatory effects. 
Anxiety
Dogs with anxiety can make life challenging, as they find it difficult to separate from their families, are fearful of loud noises such as thunder, or even being confined in small spaces. Due to CBD's interaction with your dog's ECS, which is involved in mood regulation, a dose of CBD may help with pet anxiety. 
Seizures
If your dog is epileptic and suffers from seizures, then CBD oil may be beneficial. According to studies, dogs that take CBD have more significant decreases in seizure activity as compared to those that received a placebo. However, before using CBD for pet seizures or any other conditions, you should always consult your veterinarian.
CBD may also help alleviate pet symptoms including: 
Glaucoma

Depression

Skin conditions

Sleeplessness

Loss of appetite
Factors to Consider When Determining Your Dog's CBD Dosage
The answer to how much CBD oil you should give your dog is not definite. There are so many factors you must consider before dosing your pet with CBD. 
Potency of CBD Oil
CBD oils come in different potencies, such as 75mg and 300 mg. These numbers reflect the total CBD concentration in a bottle, meaning a 1000mg CBD oil will be more concentrated than a 200mg one. Since smaller dogs need lower potencies to experience CBD effects, keep a careful eye on concentration when you buy CBD. The potency of CBD oil will affect the amount of CBD you want to administer to your pet.
The Size and Weight of the Dog
There is no industry standard for the right dosage to give your dog. However, your dog's weight and size are an excellent starting off point, as small dogs require less CBD than their larger counterparts. Below is a guideline of CBD dosage based on your dog's size, but remember, the potency of CBD oil will affect the dosage as well. And as always, it's important to consult your veterinarian before administering CBD to your pet. 
Extra Small Dogs (2-8 lbs)
These dogs require the least amount of CBD, but they usually have speedy metabolisms, so you might need to administer up to 3 doses a day to experience desired effects. For these tiny dogs, begin with 1mg of CBD oil. Or, for behavioral conditions such as anxiety, go lower, and can start with ½ mg dosage, increasing from there if necessary. 
Small Dogs(8-15 lbs)
This size of dog can also begin with a 1mg dosage. However, with behavioral issues, you may consider starting with 1 mg dose instead of the ½ mg dosage.
Medium Dogs(15-30 lbs)
With medium-sized dogs, start with 2mg initial dosage and increase from there, according to the results you want to achieve. For behavioral conditions, loss of appetite, and anxiety, you can use the usual 1mg dose. While you can increase your dose, don't exceed 2mg per dose, and don't give more than two doses in a day.
Large Dogs(30-60 lbs )
To address pain in large dogs, you may consider administering around 1-3 mg of CBD oil as a starting point. This will depend on the level of pain that they are experiencing. If you do not notice any results at this dosing level, you could increase it by less than 3mg, but avoid giving more than two doses in a 24-hour window. For behavioral conditions, start with the initial 1 mg dose recommended for smaller dogs, increasing dose size by increments no larger than 2 mg, at a time.
Extra Large Dogs (Over 60lbs)
Even with these extra-large dogs, we recommend following the guidelines for large dogs. 
Diagnosis Factors
The condition that you are addressing will determine your dog's CBD dosage. For example, taking CBD for chronic pain may require a higher dosage than taking it for anxiety purposes.
How Much CBD Oil Should You Give Your Dog?
As we just reviewed, to ensure your pet's safety, start with a small dose and ease into increase slowly, over time. Using ½ – 1 mg per 10 pounds of weight is the minimal dose that you should start with. However, make sure to follow the manufacturer's instructions, as well as your veterinarian's recommendations, as dosing guidelines may vary with different products. 
How to Give Your Dog CBD Oil
CBD is usually administered directly into your dog's mouth, under their tongue. However, dogs aren't usually too excited about taking medicine. We suggest exercising patience: they will get used to a CBD routine with time. While we hope you don't give up after just one try, you can also make the dosing routine more inviting, by giving your dog a favorite treat right after taking CBD. If you are still having problems with dosing, you can incorporate the CBD oil into a recipe for their favorite treat or add CBD oil to their food. Keep in mind that mixing CBD with food may impact the necessary dose size. 
How Long Does It Take for CBD to Start Working?
Once you have administered CBD oil under the tongue, it will take between 20-40 minutes for it to be absorbed into the bloodstream. If your dog ingests the CBD with food, it will take longer to reach the bloodstream, since the CBD must first go through the digestion process. 
What Type of CBD Oil Is Best?
There are three types of CBD Oil: full-spectrum, broad-spectrum, and isolate. A broad-spectrum CBD has zero THC concentration but is packed with a broad range of cannabinoids (naturally occurring cannabis plant compounds.) A full-spectrum CBD has some THC (a concentration that's less than 0.3%) as well as trace amounts of terpenes and flavonoids. It also has a bitter taste. CBD isolate, on the other hand, contains nothing but CBD. 
When it comes to humans, research suggests that full-spectrum CBD produces the greatest benefits, as the combined efforts of all cannabinoids produce an 'entourage effect' that maximizes your CBD experience. But, when it comes to your pet, consult with your veterinarian before selecting your form of CBD. 
Side Effects of CBD Oil in Dogs
When administering CBD oil in dogs, you may notice some mild side effects, including: 
Dry Mouth- CBD can decrease the production of saliva, hence making the mouth dry. You will notice this as an increased thirst in your dog.

Drowsiness- CBD has a calming effect, which can cause drowsiness. This is especially common when taken in very high doses.

Low Blood Pressure- Taking high doses of CBD can cause some drops in the body's blood pressure, which may make your dog light-headed.
Final Thoughts
Figuring out the right dosage, as we already noted, is not a walk in the park. It will take some time to find what works for your dog; therefore, be patient and ease slowly into dose increases. Also, make sure to buy your CBD oil from a reputable company that conducts third-party testing to ensure CBD safety. And always speak to your Vet before offering your pet CBD or any other supplement.