How Much CBD Can I Give My Dog?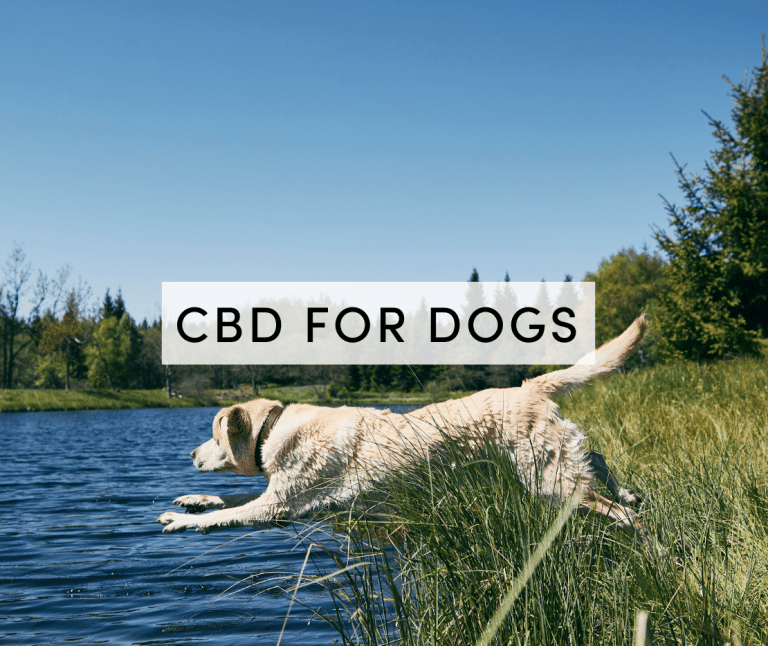 Posted on September 11th, 2021
CBD for dogs may help your pet relax and feel better. But deciding how much CBD oil you should give your dog can be confusing. That's because the dose depends on many different factors, including your dog's needs and weight, and how many milligrams of CBD is in the product you purchase.
The best way to begin is with a small CBD dosage. Then, you can slowly increase your pet's dosage using the guidelines described on the product label. Remember, each pet will have specific needs. But, in this article, we'll take a deeper look into dosing CBD for dogs, some of the potential benefits, and quantitative recommendations.
CBD for Dogs: The Basics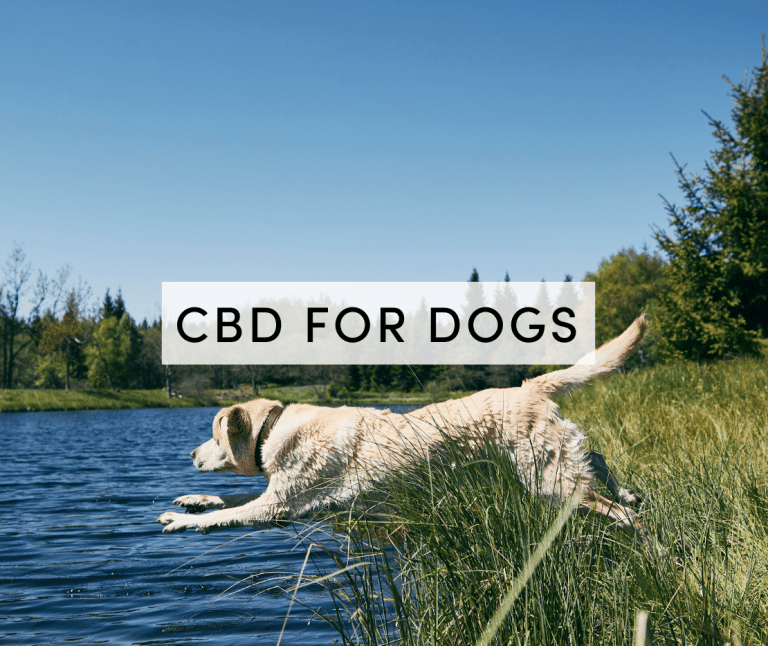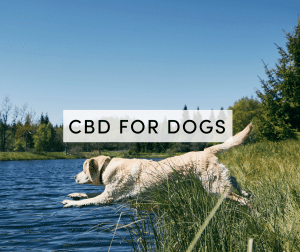 Many different factors may affect your pet's exact CBD oil dose. In this article, we'll focus on dogs specifically. But you can apply similar guidelines with cats or other mammals.
One of the primary factors CBD products dosage is the kind of extract you use. (CBD comes as a full-spectrum, broad-spectrum or isolate.) Delivery method matters too, since you'll choose between oils, treats, and topicals.
Your pet's size can also influence the CBD dosage. Generally speaking, larger dogs need more CBD. Premium products will often provide dosing charts that can help you get started. They may even offer a specific dosing formula based on your dog's weight.
Finally, remember that your dog's condition might also influence how much CBD oil will be necessary. Because you may need more CBD for dogs who are sick, than for those who sometimes feel anxious.
CBD Dosage Basics
For mild conditions or general supplementation, CBD oil dosing will differ between products. But, with a typical 1200 mg tincture, a basic guideline would be 2-4 droppers taken 2-4 times a day. Of course, that's just a jumping-off point. You can always adjust the dosage, depending on the size of your dog and his or her ailment.
But what about other forms of CBD, like a capsule? These edibles typically contain between 5-20 mg of CBD each. With edibles, the CBD for dogs dose is often 1 tablet, taken 1-2 times per day.
Now, when it comes to treats, their CBD concentrations differ. Always start by checking if the manufacturer offers dosing guidelines on the package label. If they do, it's always best to follow those instructions. And remember, begin at the low end of the dosing guideline, slowly increasing after you see how your pet responds to CBD.
How Much CBD Should You Give Your Dog?
Always start with a low dose, then adjust following the manufacturer's dosing instructions for each product. But, if you need a bit more guidelines, here's a breakdown based on specific uses.
How to Calculate CBD Oil Dosages For Ailing Pets
In your pet has seizures or arthritis, here is how you can calculate an effective and safe dosage for your dog. For starters, you have to calculate how many milligrams of CBD oil your pet should get depending on his/her weight. As a general rule, 0.2mg of CBD for every pound is ideal.
For example, in case your dog weighs 25 lbs, then you will give him/her 5mg of CBD. You will have to calculate the amount of oil you need to give your dog depending on how many milligrams of CBD is in every milliliter of oil. It will rely on the formula strength you are using.
Below are a few common formula strengths and the amount of CBD in each:
– 600mg formula = 20mg of CBD per milliliter of oil
– 300mg formula = 10mg of CBD per milliliter of oil
– 150mg formula = 5mg of CBD per milliliter of oil
– 75mg formula = 2.5mg of CBD per milliliter of oil
So, when it comes to a 25-pound dog who requires 5mg of CBD, you will give him 0.5ml of the 300mg formula, 1ml of the 150mg formula, or 2ml of the 75mg formula. It would be best to use the 600mg formula on small dogs because of the difficulty of giving 0.25ml with the oral syringe that most companies offer.
Choosing the Best Product (Capsules, Oil, Or Treats)
There are 3 common forms of CBD products for dogs: capsules, oil, and CBD treats. Most pet owners have a hard time deciding which particular product to use for their pets. It would be best to use CBD oil whenever possible.
If CBD oil is taken under the tongue, it provides the quickest relief from symptoms. On the other hand, treats and capsules have to pass through the digestive tract and might take around 45 minutes to have an effect.
Nonetheless, don't forget that the oil treatment is generally the hardest to administer and offers the strongest taste. Therefore, in case your dog is quite of a picky eater and has an increased sensitivity to strong tastes, then you might get better results using either treats or capsules.
In case your dog isn't eating properly, you need to use CBD oil to make sure they get their medicine correctly.
Advantages of CBD For Dogs
Before you go into dosing instructions, below are some of the health complications that CBD may help manage in your dog:
– Moderate to severe pain
– Stress and anxiety
– Arthritis & joint pain
– Chronic inflammation
– Symptoms from cancer
– Nausea
– Digestion issues
Is CBD Oil for Dogs Safe to Use?
CBD is undoubtedly non-toxic and safe for pets. It's accompanied by numerous potential health advantages and might be used consistently without the danger of building up a tolerance. Provided you avoid large CBD doses, your pet shouldn't encounter any negative effects.
The side effects of administering your pet with too much CBD oil may be accompanied by several mild side effects, such as:
· Drowsiness
· Dry mouth
· A temporary drop in blood pressure
· Changes in appetite
· Diarrhea
· Issues with coordination
Especially if your pet is on any prescription medication, talk to your vet before you incorporate CBD oil into your dog's routine. CBD is believed to react with numerous prescription and non-prescription drugs. It might either enhance or reduce their concentrations in the bloodstream, which leads to dampened therapeutic effects or even second-hand side-effects caused by having too much of a specific substance in your pet's system.
Conclusion on Getting the Right CBD Oil Dosage for Your Dog
The above guidelines can give you a general idea of the amount of CBD oil you need to give your pet. But don't forget that these are general figures and avoid taking them as medical advice. And if you need professional guidance, it would help to find a holistic veterinarian who will determine the proper routine and dosage for your four-legged buddy.