How Long Does THC Stay in Your Blood?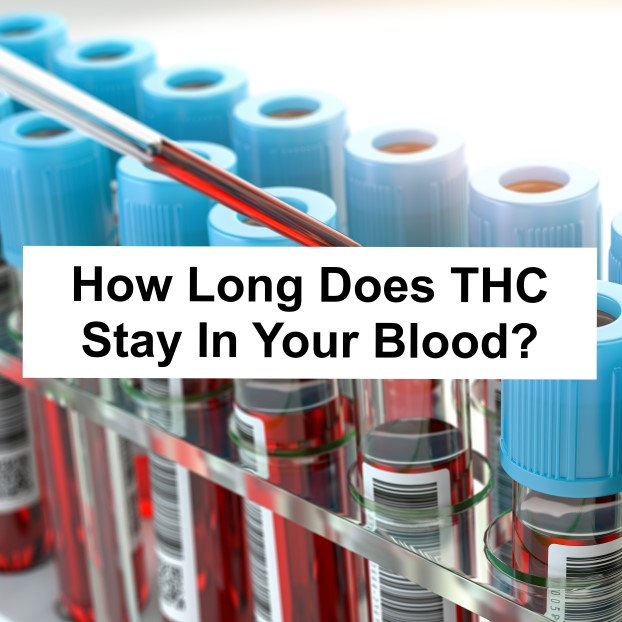 Posted on January 19th, 2021
The euphoric effects you get when you consume marijuana will only last a few hours, bad news to some surely. Those euphoric feelings you get are the work of THC, which is a cannabinoid found within marijuana. The euphoria and the "high" feeling commonly lasts anywhere from an hour to 3 hours. Yet, this is dependent on a number of different factors and can last as long as 8 hours.
Even if you get the signature effect only for a couple of hours, the metabolites from this compound can stay in your blood much, much longer. Your body can take days or even weeks to metabolize THC and expel its presence entirely from your blood and body. Indeed, the metabolites left behind by marijuana linger and might show up in drug tests long after you are no longer high. How long it takes the body to expel these metabolites is something that also depends on a variety of factors.
What Is THC?
THC is one of the many cannabinoids found inside the cannabis plant. It is this cannabinoid that is responsible for the psychoactive properties of marijuana or the feeling of getting "high" or "stoned."
Cannabinoids are compounds that interact with the endocannabinoid system (ECS) in the human body to regulate many different functions. THC commonly binds with the CB-1 receptors that are part of this system. CB-1 receptors do play a part in regulating brain function. When THC binds with CB-1 receptors, it either inhibits or stimulates the production of certain neurotransmitters.
Neurotransmitters are the chemicals in the brain that act as messengers to neurons to tell the brain what functions to engage or disengage. THC primarily results in the release of dopamine and serotonin, which both associate with mood regulation. When dopamine and serotonin start secreting, it stimulates the pleasure center in the brain resulting in feelings of euphoria.
Are There Positive Effects Of THC?
On the most immediate and obvious side of things, the recreational use of cannabis yields these effects:
Feelings of euphoria or feeling "high."
A state of relaxation
Heightened senses (sounds, colors, or lights may appear more vivid)
However, that is not everything; marijuana famously also has potential therapeutic properties that modern medicine long ignored until recently. There is research that suggests that THC has pain-relieving properties. It also may assist people with other mental health disorders such as anxiety and sleep disorders. However, it is unclear whether these benefits are the work of THC or CBD, the second most abundant cannabinoid in marijuana. That said, not everything about THC is necessarily positive.
The Negative Side-Effects of THC
Marijuana consumption does come with some not so desirable side effects; those are:
Lowered inhibitions which lead to greater risk-taking
Hallucinations, both visual or auditory
Feeling lethargic, tired, and sleepy
Increased appetite and food cravings
Aggravates existing mental health conditions such as depression
Causes fear, anxiety, panic, and/or paranoia
Be disorienting or distort the sense of time and space
Impaired motor-skills and co-ordination
Difficulty focusing and concentrating
Makes it harder to learn and retain or recall information
Elevated (faster) heart rate resulting in a greater risk of heart attack
Nausea, vomiting, and gastrointestinal discomfort
Headaches, dizziness, or fainting
Dry mouth
Can result in addiction.
While this is an extensive list of side-effects, we still need more research to understand the full extent of the effect of THC.
Although most of the side-effects are rather mild yet, certain severe effects can lead to serious health conditions, mental health disorders, injuries, and even fatalities. Elevated heart rate can lead to a heart attack or stroke. Impairment might lead to injuries, some fatal if it involves a vehicle.
How Long Does THC Stay in Your Blood Anyway?
Marijuana and THC leave metabolites behind in your body. These metabolites will be in the blood, saliva, urine, and even hair. Although the effects of the THC have long worn off, a drug test can still detect these metabolites for anywhere between 1 and 30 days after use.
The time span depends largely on the type of test used. Other factors may also affect how long it takes the body to expel the metabolites from the body. The only exception will be the hair, which will retain metabolites permanently in the section of growth that occurred during the time that the metabolites entered the body. Blood tests, on the other hand, are the least reliable as the body flushes the metabolites out of the bloodstream relatively quickly.
Exactly How Long Does THC Stay in Your Blood Then?
THC only stays in the blood for a day or two. However, this is an average length of time, and metabolites may remain for longer, depending on the following factors:
Regular use.
Heavy dosing.
The concentration of THC in the specific strain of marijuana.
The delivery method.
Weight of the user.
Metabolism or metabolic rate.
Marijuana users with a high metabolic rate will expel metabolites faster. Yet, THC can remain in the blood or body slightly longer in overweight or obese people. Regular use, heavy dosing, or a high THC concentration of a specific strain of cannabis can also extend the process of removing THC from your blood.It also depends on the sensitivity of the drug test. There are many different types and brands of drug tests available. Some are far more sensitive and accurate than others at detecting THC and its metabolites in the blood, urine, saliva, or hair.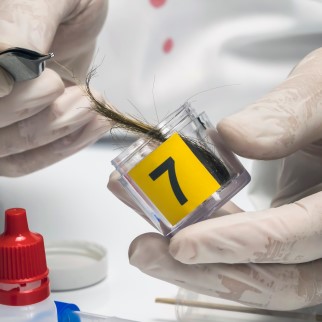 How Long Does THC Stay in Your Blood and Get Detected?
Urine testing can detect metabolites anywhere from 3 to 30 days and is, therefore, the most common form of THC drug testing. THC may only be detectable for three days for occasional users but up to 30 days for users who are using marijuana multiple times a day.
Saliva testing shows similar results and can detect THC anywhere between 1 and 29 days. Once again, it is largely dependent on dosage and regular use. Chronic users are more likely to have metabolites present in their urine than occasional users who are using 2 or 3 times a week.
Trace amounts of marijuana remain in the hair permanently. However, testing on hair would only normally detect it for 90 days. The newest hair growth, from the follicle down the hair shaft, is tested according to the assumed hair growth for a period of 90 days. This length is about 1.5 cm. They can test hair for longer periods, and the results are very exact. It can tell almost precisely when you consumed marijuana and even how much THC was in that marijuana.
How Long Does THC Stay in Your Blood – Delivery Methods?
Traditionally, smoking is the most common delivery method for marijuana. This is because it provides the fastest results as the THC goes directly into the bloodstream through the lungs. Vaping has similar effects. Ingesting or eating marijuana as cookies or other baked goods takes longer.
Smoking marijuana, however, burns away some of the THC. Eating it also means it must pass through the stomach and digestive tract, where you will also lose some of the THC. The amount of THC lost depends mainly on the concentration of THC in the specific strain. However, both methods result in metabolites entering the saliva, blood, urine, and hair.
Can You Detox From THC?
There are a variety of different methods out there that claim to help speed up the metabolic process. These claim to be able to get rid of the over 80 metabolites present in marijuana. THC passes into the bloodstream then onto the liver, where it undergoes processing. Then, it goes into the urine and ends up expelled from the body with it. This process takes time. THC can remain stored in fatty tissue for short periods of time before undergoing processing. That is why it remains detectable in chronic users for up to 30 days in urine and saliva.
There are claims that drinking plenty of water can speed up the metabolic process and dilute the THC in the body. However, studies show that the opposite is, in fact, true. Tests did reveal higher concentrations of THC after drinking more water. Extreme dehydration, on the other hand, can reduce the concentration of THC. This is not an endorsement, as dehydration can have mild to severe short and long-term health consequences.
Also, some claim that exercise can speed up the metabolism and therefore help get rid of THC in the blood much faster. This is another fallacy. Studies showed that drug tests are more likely to be positive in marijuana users who exercised before drug testing.
Detox kits containing herbal remedies, shampoos, and supplements all claim to help flush THC from the body faster. It is rather more probable that some types of herbs or other substances can mask or hide the THC in the body for a time. There is no scientific evidence to support these claims, and more often than not, they fail to have any effect whatsoever.