Here's How to Score the Best CBD Oil Prices
Posted on September 15th, 2021
It's important to look into CBD oil prices before you spend your money. That way, you can get the best deal overall. There are quite a few great vendors out there, and they'll charge you a price that is worth paying. But some will try to sell you an inferior product at a premium price. So, if you want to get the most for your money, here are some tips on finding a good deal. They'll keep you from paying too much for your CBD, whether you buy it online or locally.
Shop Around Before Making A Choice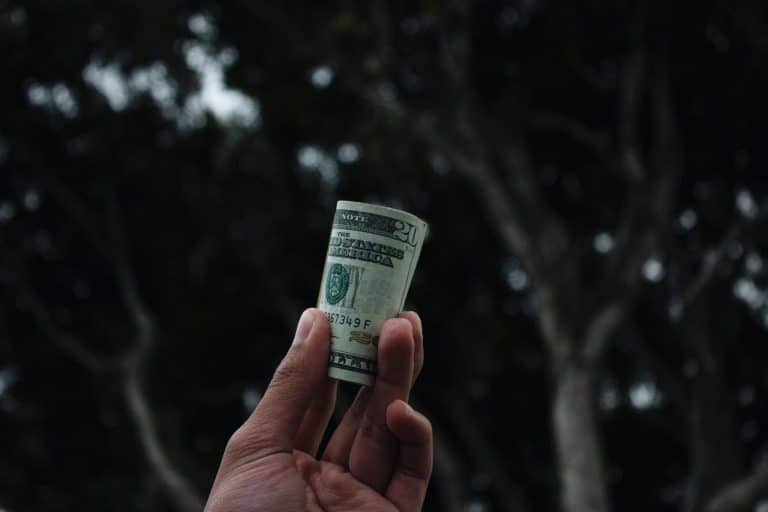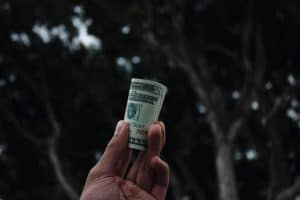 Compare product costs from multiple sellers before you make your purchase. If you don't shop around and just buy CBD oil at random, you may end up paying more than you should have. So you have to be cautious when looking for a deal.
If one seller has much higher prices than others, ask why that may be the case. Soon, you may discover that it costs more because the product is lab-tested. And that's an important feature, since it allows you to know exactly what you're getting from the seller. But, if it costs a lot for no real reason at all, then you'll know to shop elsewhere. (And get a better deal or a higher-quality CBD).
Know Your Optimal CBD Dose to Save Money
It's not a good idea to take high CBD doses. First, using more product than necessary is like wasting money, basically upping CBD oil prices with each dose. And, second, higher doses could trigger unwanted side effects.
Instead, try to find the lowest effective dose for your needs. Not sure where to begin? You may want to use a journal to track how CBD oil is working for you. That way, you'll know when to increase your dose for better results. Or, you'll figure out how to stay steady at a dosage that is working for you. It's just a matter of starting at a low dose and slowly working your way until you get to what works.
Find Out What Ingredients Drive CBD Oil Prices
You're going to want to look at the ingredients in the CBD oil that you're going to buy. That way, you don't take something that you don't want to take in the first place. For instance, the CBD oil may have THC in it if you live in an area where that is legal to sell. If you were to, for instance, need to have a clean system for any reason then you need to know if you are using something like THC.
Don't Buy In Bulk (At First)
It may be wise to buy in bulk after you try CBD oil a bit, but at first you shouldn't. You don't want to buy a bunch of it at first without testing it because you may find out that you don't like it which would be rough if you bought a lot because that's a waste of your money. It's best to just test out a product by trying a small amount of it at first. Then, if you like it you can quickly order more and that way you only have what works for you on hand.
Can You Return Your CBD Oil?
If you buy something and don't benefit from it, are you able to get your money back? Sometimes sellers will have a guarantee in place that allows for you to get a refund if you send them back what you didn't use. However, there are also sellers that are not going to work with you if you're not happy so you have to be careful. It's best to know what the company's policies are before you shop with them so you don't get stuck with a product that just isn't going to benefit you.
See If There Are Any Coupon Codes
Before you check out on a website, know that you're going to want to see if there is a way to pay CBD oil prices that are a bit lower. For example, if you see a box to enter a coupon code in, you can stop what you're doing and look up codes to use. You just have to head to a search engine site and type in the company's name and the words "coupon codes" to see what comes up. Generally, if a company has codes you can use they will come up when you do a quick search for them.
If you can't find any coupon codes, however, it's possible to still use some if you know what to do. One idea is to see if their website has a mailing list that you can sign up for. That way, you can sign up and then see if they send you any codes for joining the list. They may also have some codes to share through social media so you can follow their profiles on those kinds of sites. Whatever the case may be, you can generally save quite a bit of money if you know how to find deals.
See What's New On A Regular Basis
Even if you find a product that is a good price and that you like, something new may come out in the future that you're going to want to test out. This is why you should shop online or in local stores on a somewhat regular basis. If you don't keep an eye out for what's on the market, you may never find what you ultimately like the most. One place to check on what's new would be a blog about CBD or something similar so you know news related to products that you may be interested in.
How to Know You're Paying The Right CBD Oil Prices
Never shop with a company that doesn't have a good reputation. You may find a company out there that has rock bottom prices but if they don't have a solid reputation then it's wise to avoid them at all costs. To find out what people think of a company, you're going to want to look up reviews that were written about them. Try to seek out reviews that are recent so you know that they are likely to still be true of a company. Also make sure that you're looking up the right company by looking up its name along with its location in case a couple of companies have the same names.
When buying something locally instead of online, know that you're going to have to pay a little more money. If you go to a place like a local smoke shop, then they have to charge more for a few reasons. One reason is because they have to spend money on employees working for them so they need to charge a premium to make a profit. They also have to pay to operate because there are costs like their rent and to have shelf space in general.
Now you know a little more about finding the right CBD oil prices. It's important that you don't spend more than what is fair on your CBD because then you're just throwing money away for no reason. There are many awesome vendors out there that provide great deals on what they have to offer. Never forget to do your research so you know what everything should cost you in the long run.