Here's How to Figure Out Your Perfect CBD Oil Dose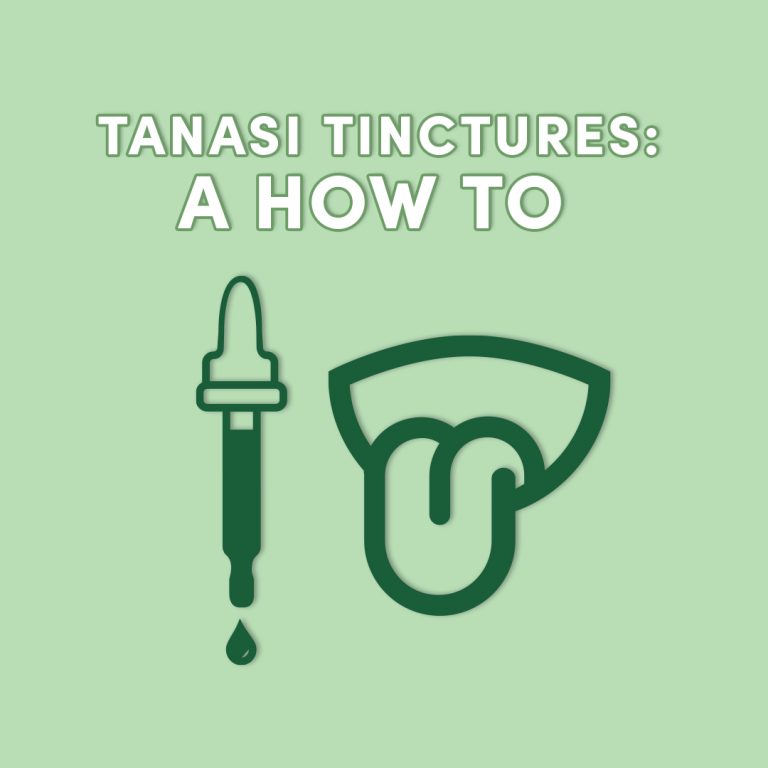 Posted on March 10th, 2020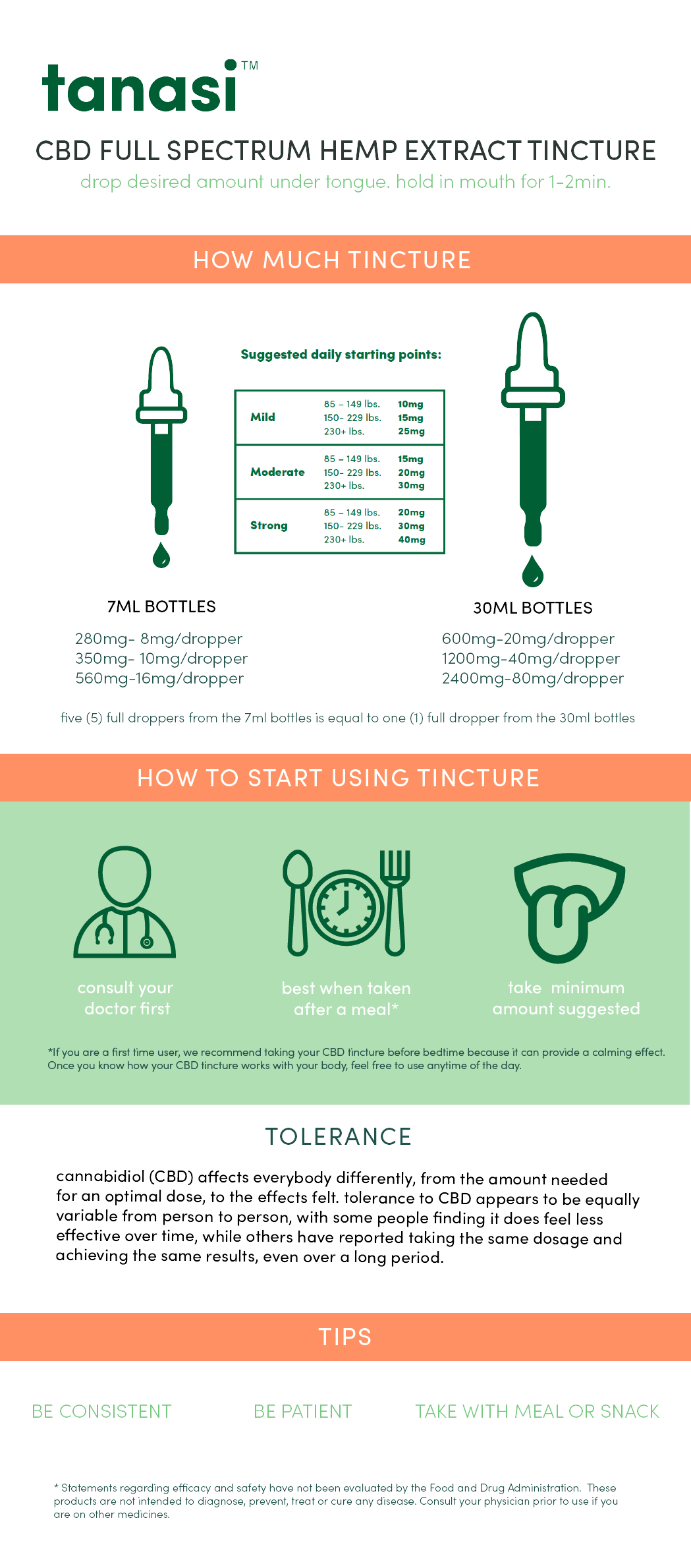 When people buy CBD oil for the first time—or even for the 50th—one of their key questions is always, how much should I take? Unfortunately, we can't create a universal guide for what the ideal CBD oil dose is. That's because a lot of different factors will impact your specific dosing needs. These include how much you weigh, your CBD delivery method and, of course, the quality of your CBD oil. 
Having said that, we can provide you with some basic dosing guidelines. It's what we recommend for our Tanasi CBD oil tinctures, but it can be applied to any quality product you purchase—from salves to lotions or even water-soluble CBD. Just bear in mind that, without a certificate of analysis, you really can't be sure what's going into your CBD oil. And that will, of course, drastically impact the dose you'll need to take before experiencing effects in your body. 
So, before you buy CBD oil, do your research—and check that your provider has done the same. Then, dive into our CBD dosing guide for some good, basic principles. After that comes the fun part: experimenting to find your own personal preference! 
How Much CBD Oil Tincture Should I Take?
So, you've got your CBD oil purchased and you're ready to start dosing. But, you're not sure how much you'll need to take before you experience an effect. We're here to help you figure out the proper cbd oil dose for yourself – but first, let's examine a few different, but important, factors you must consider with dosing. 
Your weight. We print dosing guides on every one of our full spectrum hemp CBD oil products. But we divide those suggestions into three separate weight categories: 85 pounds up to 140 pounds, 150 pounds to 229 pounds, and individuals above the 230- pound mark. Now, these weight classes aren't about size shaming, they're simply a practical consideration. Just as larger individuals need to consume more calories to get through the day, they must also take larger doses of CBD in order to experience the same effect as a smaller individual. It's just math and science, and there's nothing we can do to change that fact.
Your desired effect. While our first consideration is pretty black-and-white, this point is much more personal. You need to ask: do I want my initial effect to be mild, moderate or strong? Now, if you're new to CBD oil dosing, we always recommend starting low and slow: beginning with a mild dose and gradually working your way up until you reach that desired impact. But, again, this category is a point of personal preference, so you do you, as they say.
Time of day. Again, this final category isn't a hard and fast rule, but it is our suggestion. We recommend taking your daily dose of CBD oil tincture shortly after completing a meal or a snack. We find it helps your absorption rate and maximizes your dosing experience. Additionally, we tell CBD newbies to take their dose towards the end of the day, at least until you know how the dose will impact your body, since it may induce sleepiness.

 
Now that you know the three factors which impact your dosing size, it's time to start taking CBD oil. But, in order to further maximize your experience with our Tanasi product, here are some top tips for enjoying our hemp CBD oil tincture. 
How Should I Ingest My CBD Oil Tincture?
Our Tanasi CBD oil tinctures come in several different dosing sizes, from 280mg hemp extract up to 2400 mg hemp extract. When you buy CBD, the dosage listed on the container reflects the CBD oil dose contained in the entire bottle. At Tanasi, we also explain what that dosing size translates to in terms of the provided dropper. For example, with our 280mg CBD oil tincture, you receive a 40mg dose in every consumed milliliter. 
In other words, once you figure out the hemp CBD oil dose you'll be taking, read your product label carefully. This is the best and easiest way to determine the volume of tincture you'll need to take in order to ingest your preferred CBD oil dose. It sounds complicated, but it's actually pretty simple. And if the numbers are making your head spin, don't sweat it: that's why smartphones calculator apps were invented! 
Ok, so now you've (hopefully) figured out your mg/ml ratio and know the volume you'll be taking. But, how exactly should you take it? Dosing your CBD oil tincture is pretty simple, but there is a bit of art to the process.  We suggest filling up your dropper with your desired volume and squeezing the droplets underneath your tongue. 
You may notice the tincture has an intense, almost earthy flavor. And, it may take getting used to for some, while others will fall in love right away. Regardless of your initial reaction, try to keep your dose under your tongue for one or two minutes before swallowing. Again, this will help maximize the impact of your chosen dosage. 
A Final Word on Dosing CBD Oil
At Tanasi, we produce a quality product. We hope our customers enjoy their effects on their bodies. But we also urge caution for first-time users. Before starting your CBD oil dose, be sure to first consult with your doctor—especially if you have a pre-existing or underlying medical condition. 
Once you've got the o.k. from your health care provider, we can't wait for you to join us on your CBD oil journey. Already on the train? We'll leave you with one final thought on dosing. As with any product which interacts with your body, some people do develop a tolerance for their CBD dose. (That simply means you start needing a higher dose to experience the same previous effects.) Of course, some people don't: it's yet another element of CBD oil dosing that's highly personal. So, we invite you to start in your comfort zone and get your dose to where it needs to be. Just be mindful that that number may fluctuate as you travel along this road with us. And that's ok.