Here are the 4 Latest Hemp Seed Benefits for Beauty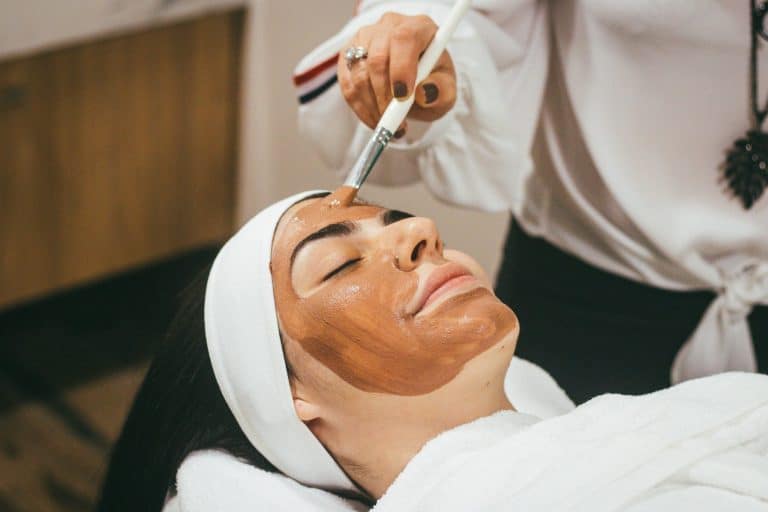 Posted on July 7th, 2021
Hemp seed benefits for beauty are taking the industry by storm! Remember, hemp is a Cannabis Sativa variety, with a THC (tetrahydrocannabinol) concentration of less than 0.3%. And that's important, because THC is the cannabis compound (cannabinoid) that gets you high. But, because hemp contains very little THC, its now legal to grow this plant. As a result, the beauty industry embraced this plant, creating many new hemp-based beauty products.
What is Hemp Seed and Hemp Oil
When we ask, what is hemp, you need to know: it's a plant with four parts. These are the seeds, stalks, leaves, and roots. We can use the seeds for fuel, food, or beauty products. Then there are the stalks. From them, we source fiber for cloth, rope  or other industrial purposes.
Now, we can't talk about fiber with mentioning the hurd. This is the plant portion that's left over after removing the fiber. And it's useful, too! In fact, we use hemp hurds for construction, to make hempcrete.
Finally, there are leaves (and flowers.) Today, we extract cannabinoids from hemp leaves and flowers. And many people turn to CBD extracts to balance their bodies and address unwanted symptoms. All together, these parts make up one useful plant. But, today, we want to turn our main focus to ways we can explore hemp seed benefits.
Using Hemp Seeds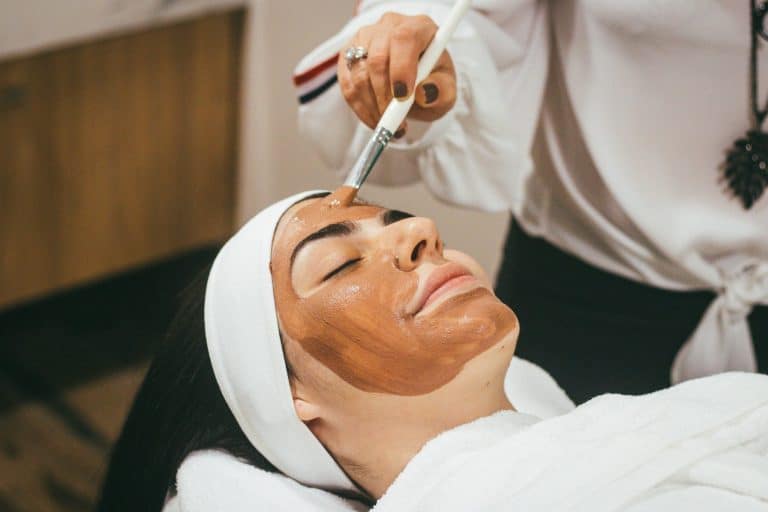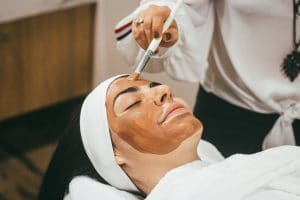 Hemp seeds are considered a superfood, thanks to their rich nutrient content. What's inside them that's so special? Well, hemp seeds contain the essential fatty acids, Omega-3, and Omega-6; they can boost immunity and may help control your cholesterol levels. They also contain vitamins B and E, plus calcium, sodium, sulfur, iron, potassium, zinc, and phosphorous. Even better? Their GLA(gamma-linolenic acid) and arginine content may help manage PMS symptoms. And, you can process seeds to make milk, coffee beans, tea, and flour. Which means it's very easy to consume hemp seeds.
But what's the best way to access hemp seed benefits for beauty? Most beauty products use hemp seed oil. And you make hemp seed oil by pressing hemp seeds. When cold pressed, this oil is a clear, light green. It has a nutty  flavor, making it great for cooking. But it also promotes skin health, which is why these seeds and their oil are a hot new beauty ingredient.
Hemp Seed Benefits for Beauty: Your Skin
Hemp seed oil can soothe your skin and reduce inflammation. Plus, the fatty acids and minerals may boost your skin health, helping preserve its useful appearance. How does that work?
Well, hemp seed oil has antioxidant properties. So, when  applied to your skin, it repairs and rejuvenates your cells.  And that's important, since your skin is continually exposed to pollution and the sun. Overtime, both can lead to premature aging, dark spots and fine lines or wrinkles. But hemp seed oil may protect your skin from this environmental damage.
These seeds can also soothe your skin, fighting inflammation or itchiness with Omega-3 and Omega-6 fatty acids. They may also reduce redness, giving you a calmer complexion.
Even better? Hemp seed oil moisturizes and heals your skin, thanks to the mix of fatty acids, amino acids and Vitamin E. Plus, when you apply the oil, it helps your skin hold on to its own moisture!  And that's not all. As you age, your skin loses its elasticity. But hemp seed oil can boost your body's collagen production, so your skin stays firmer.
Finally, the GLA or gamma-linolenic acid in the oil may regulate your hormonal balance. This could help prevent hormonal breakouts, too. Or, for a really fun way to use hemp seeds in the beauty industry, try a hemp oil massage.  This beauty treatment can help you relax, while hydrating your skin, reducing inflammation, and even fighting aging all over your body.
Hemp Seed Face Masks
Hemp seeds can also benefit the skin in other ways, as they make an excellent scrubbing agent that is natural and can help in removing dead skin and exfoliation of the skin. For this, you need to grind the seeds into powder, and mix the resulting powder with yogurt and honey so that you have a scrub that is coarse, but buttery. Scrub the area of your face and skin that you want to exfoliate and then rinse off the scrub with warm water. You will find that the blackheads and dry dead cells of you skin have been removed and your skin has been rejuvenated.
Hemp seed oil has a zero rating on the comedogenic scale. Oils with higher ratings when applied on the skin clog the pores and lead to acne breakouts, and this oil can be of great help to people who have skin that is prone to acne. It can be used as a moisturizer for both oily and dry skin, as it balances the production of sebum. It treats in the same way as do the skin's fat lipids that help in controlling the oil levels in the skin.
When the skin is dry, the oil penetrates the inner layers of the skin at depth and gives it internal protection. It protects the skin from environmental damage by limiting the loss of moisture that is responsible for the dry skin. In people suffering from psoriasis it can help in soothing the itchy patches of the skin that are dry and inflamed. Hemp seed oil tightens the skin and can give you a more youthful appearance.
Hempseed oil is used in many skincare products in the form of lotions, balms, moisturizers, scrubs, hair conditioners, body wash and others, giving it a wide scope in the beauty industry.
Hemp Seed Benefits for Hair Beauty
A good head of hair is considered an important part of beauty and cosmetic care. Hemp seed can also be of great benefit for the hair because of the presence of linolenic acid in its oil. This can be of great help to hair. There is a similarity in healthy skin and hair in that they both have ceramides that contribute to their strength and vitality and give them a smooth and shiny appearance. The GLA in hemp also helps in hormonal control so that there is no excessive production of oil or dandruff. Vitamin E in hemp seed and its oils is a natural antioxidant that can help in promoting hair growth right from the roots. This can help in you having a healthy scalp.
The anti-inflammatory nature of hemp seed oil can protect the scalp from Cicatricial alopecia, a disease that can cause the permanent loss of hair. If you get this disease your hair roots and follicles get severely damaged and this is often beyond repair and prevents the growth of new and healthy hair.
Using Hemp Seed As a Face Mask
A face mask can be of great help in exfoliation of the skin that helps in reducing the dullness of the skin. You can make your facial skin look fresh and bright through the use of a hemp seed face mask. Besides hemp seeds you also need to use raw honey or maple syrup and nutmeg. The honey or maple syrup are natural humectants that help in preserving the skin moisture and also have a number of different antioxidants that act like skin food.
All these ingredients need to be mixed in a food processor and properly crushed until they are well blended. This can take about a little under a minute. Splash some water on your face before you apply the blended mixture on your face by applying it with your finger tips, while massaging your face with a circular movement of the fingers. Let the mask remain on for a quarter of an hour. You can even preserve the mixture in the refrigerator for use later.
The use of hemp for beauty and skin care has been further helped by the fact that the use of medical and recreational cannabis has been legalized in many states. Hemp cannot get you high, but is packed with nutrients that can give you a lot of health and beauty benefits.