EXACTLY What's in our Tinctures and Drink Concentrates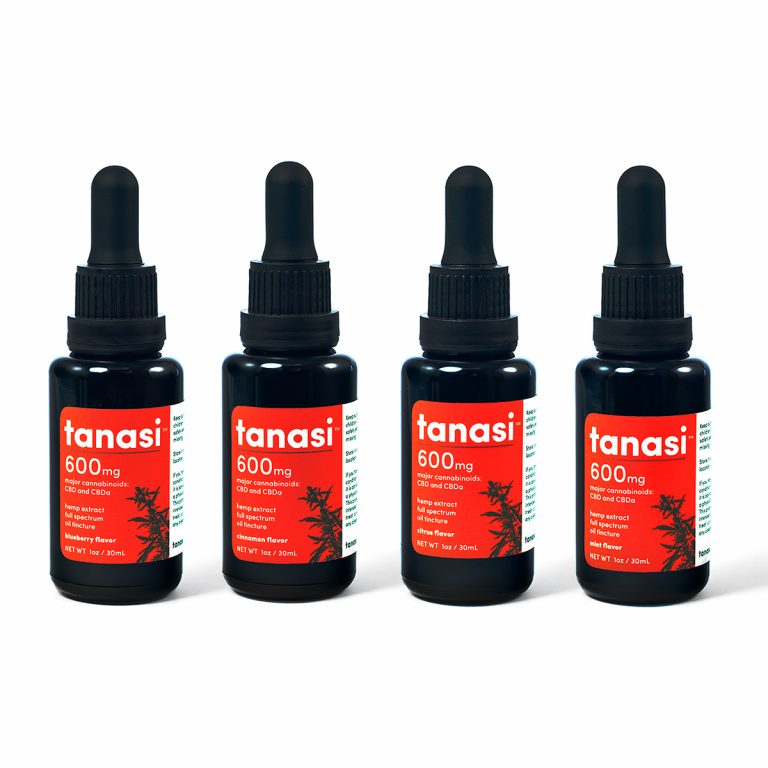 Posted on December 5th, 2019
In working with biologists and chemists, we carefully research every ingredient included to know what's in our tinctures and drink concentrates. We know the benefits of every item we include, because we carefully test our ingredient mix in order to deliver optimal results to our consumers.
With our community consuming our tinctures and drink concentrates, it's important for you to be informed about what's going into your body. So we list ingredients on every single one of our products. And it's why we're devoting this blog post to giving you a better understanding of each of the natural ingredients we include in our Tanasi line of offerings. 
Our Ingredients List: Short and Impactful
Any dietitian will tell you to look for edible products with short lists of easy-to-pronounce ingredients. We believe the same should be true of anything you ingest, which is why our tinctures and drink concentrates contain a mix of just five ingredients: MCT oil, Sunflower Oil, Terpenes, and hemp extract that contains concentrations of cannabidiol (CBD) and cannabidiol-acid (CBDA).  So let's take a closer look at each.
MCT Oil:
Medium-chain triglyceride (MCT) oil is a supplement that contains medium-length chains of triglyceride fats.  So that chain length is very important: because they are shorter than the chains in other fats, MCTs digest easily. As a result, research suggests that MCT oil has many independent health benefits.
Chief among those benefits is an association with increased weight loss: studies suggest that ingesting MCT oil causes your body to release peptide YY and leptin, two hormones that help your body feel full. As a result you eat less and are more likely to lose weight and reduce your waist size.  And MCT oil may help decrease your risk for heart disease. So in our products, MCT oil can help you digest the other included compounds.
Sunflower Oil:
Sunflower oil is a natural ingredient; it is simply oil that you press from the seeds of a sunflower. And it has been associated with reducing high cholesterol and helping to prevent heart disease. So we add sunflower oil to our hemp extract to help the fluidity of the extract before we mix into MCT oil.
Terpenes:
In our hemp-extract products, our unique blend of terpenes delivers fragrance and flavor. While our tinctures and drink concentrates contain many different terpenes, some of the varieties in our proprietary blend include:
αPinene: αPinene is the most common, naturally occurring, terpenoid. It delivers the odor most commonly associated with cannabis products.
Camphene: This monoterpine can be derived from many different trees and plants. And is a common, natural molecule that is also in a wide variety of essential oils.
Sabinene: This monoterpene is also extracted from certain oak and spruce trees.  And it is also in tea tree oil, and has a pleasant odor that is often similar to pine plants.
Cannabidiol (CBD):
CBD is the second most prevalent active cannabinoid found in cannabis plants. All the CBD in Tanasi tinctures and drink concentrates are derived from Cannabis Sativa L hemp plants, and will not give you a "high." 
Science suggests that taking CBD is an effective treatment for certain forms of epilepsy that don't respond well to anti-seizure drugs. You can link Ingesting CBD with many other benefits to your well-being. In the Tanasi products, include CBD with equal measures of CBDA (more on that molecule below).  Our research shows that a 1:1 ratio of both molecules helps your body receive the greatest cannabinoid effect.
Cannabidiolic Acid (CBDA):
CBDA is simply the unprocessed form of CBD. In order to produce CBD, we must take CBDA through a heating process known as decarboxylation. While this process unleashes certain potentially beneficial effects, we have found that CBDA has its own inherent benefits. That is why we include both forms of cannabidiol in our tinctures and drink concentrates.
We hope this blog has helped you understand what's in our  tinctures and water soluble drink concentrate we create at Tanasi. Stay tuned for our next post.  We'll delve deeper into the ingredients that make up our lotions, salves and capsules!