Will Your Insurance Cover CBD Oil?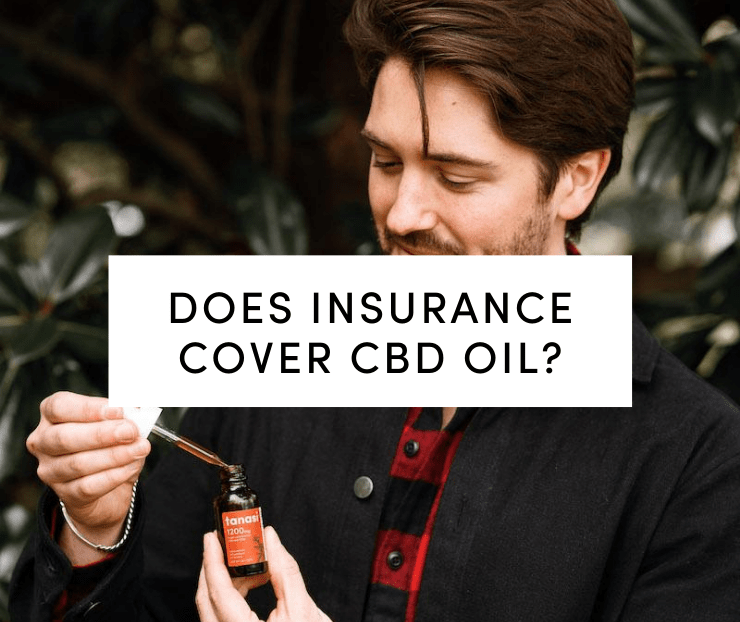 Posted on July 23rd, 2020
The continually rising costs of healthcare in this country makes medical insurance a necessity rather than a luxury. Most people simply cannot afford a hospital stay and often don't have the funds to cover the cost of day-to-day medical needs. This is just one of the many reasons why people turn to complementary or alternative medicines. For your reference, complementary medicine refers to any treatment or substance that is used for health reasons but doesn't fall under the umbrella of conventional treatments for a specified health condition. As cannabidiol (CBD) continues to gain attention for its many potential benefits, you might be wondering if insurance will cover CBD oil.  
Some health insurance companies have accepted the fact that complementary treatments can be beneficial while costing less than conventional treatments. They, therefore, provide cover for some form of alternative medicine, including chiropractors, acupuncture, and some over the counter remedies.
However, most insurance companies still don't cover the use of CBD products. Which means: 
Does Medical Insurance Cover CBD?
There are currently no medical insurance providers in the United States that provide cover for CBD products. Even if CBD is prescribed by a medical practitioner, and the prescription is filled at the pharmacy, insurance will not cover CBD oil. The same goes for medical marijuana, even when a patient is registered and has the necessary documentation to legally use the substance for medical purposes.
Why Doesn't Medical Insurance Cover CBD?
There are a few reasons why medical insurance companies do not provide cover for CBD products. But, at the most basic level, it's simply because CBD doesn't yet have a treatment code.
Hospitals, clinics, doctors, dentists, and other medical practitioners/facilities use treatment codes to bill medical aids for consultations, tests, treatments, procedures, and medications. Without the correct treatment code, medical insurance will not cover any of these products or services.
Insurance companies take a number of factors into account when assigning treatment codes. In the case of drugs or substances, there needs to be scientific evidence that the drug is effective and identifying the risks associated with taking that drug or undergoing that treatment (side-effects, contraindications, dosage, etc.).
They also look into the cost of a treatment. Medical insurance will often only provide cover for the cheapest drug or treatment that's effective at treating a certain medical condition. Despite the fact that alternative therapies are most often the cheapest effective options.
In addition, medical insurance companies are still pretty old-fashioned.  Most will only cover drugs that have been approved by the FDA (Food and Drug Administration).
Unfortunately, CBD currently does not fulfill any of these requirements. Research is still ongoing with regards to the side-effects of the extract from the cannabis plant, as well as to contraindications with medical conditions and other medications. There is also very little information available as to the correct dosage to treat specific ailments such as pain, anxiety, and insomnia.
Federally Approved CBD Medications
Of course, there is one exception to this general rule. Epidiolex, a CBD drug that has been developed to treat seizures has received FDA approval. However, medical insurance providers will not automatically provide cover for this medication, even though it has been approved and is only available through a prescription from a medical practitioner. In order to secure insurance coverage, you must contact your specific insurance carrier and provide a detailed explanation of how and why you'll use Epidiolex.
And then it gets more complicated: your insurer still may not cover this drug unless other approved seizure drugs have failed to be effective in reducing seizure activity. In other words, Epidiolex will only be covered for drug-resistant seizures and will need to first receive approval from your medical insurance provider.
Will Medical Insurance Provide Coverage for CBD in the Future?
There are a couple of obstacles we need to overcome before insurance companies will cover CBD products, including CBD oil. As mentioned above, CBD is yet to receive approval from the FDA. Insurance companies do not cover treatments that are not FDA approved. Currently, the FDA is only conducting limited research and testing into CBD's potential benefits.
The second obstacle is the classification of CBD. CBD is extracted from the Cannabis plant. The Cannabis plant and all its extracts were considered controlled substances prior to the 2018 Farm Bill. This bill then changed things for hemp. As long as hemp is derived from the Cannabis Sativa L. plant and has no more than 0.3% THC, it is no longer considered a controlled substance. And neither are its extracts, including CBD. 
While CBD appears to have no psychoactive properties, we need more research needing to fully confirm this fact. Until this evidence is provided and cannot be disputed, medical insurance companies may refrain from covering CBD. 
Yet, this scientific research is critical to having CBD classified separately and differently from marijuana and the cannabis plant. It does not look as if any type of resolution to this dilemma will be reached in the near future. It is therefore unlikely that any insurance carrier in the United States will start providing cover for CBD. At least for the time being.
How Can You Pay for CBD?
Unfortunately, since insurance does not cover CBD oil, there is currently no alternative for those seeking the health benefits of CBD other than to pay for it yourself. CBD products range in price with the top-end reaching around $100 per 50ml. Of course, that's not exactly cheap.
However, it is crucial to take into account the quality of a CBD product before making a purchase. A high price tag does not necessarily mean a high-quality product. Some factors to take into account when choosing CBD products include:
Concentration of CBD
The concentration of CBD, normally depicted in /mg. The higher the concentration, the more effective the product, but also the higher the cost. Concentration can range anywhere from 100mg to 2400mg. Ultimately, higher concentrations are more cost-effective, as you need less product to achieve the same results.
THC Concentration
THC concentration should be stated and no greater than 0.3%. This is the current legislated requirement of THC content for legal CBD products. THC or tetrahydrocannabinol is the cannabinoid in cannabis that has the psychoactive properties, as well as potential negative side effects such as increased anxiety, lethargy or sleepiness, increased appetite or cravings and slowed reflexes or reaction time.
Delivery Method
The delivery method should also be taken into account. Edible CBD products (including pills, gummies, etc.) need to pass through your digestive tract and be processed by your liver in order to be absorbed into the bloodstream. Much of the benefits are lost during the digestive process and it takes much longer for this form of CBD to be absorbed. Topical (applied to the skin) CBD, like oils, lotions, and creams, are absorbed directly through the skin and into the bloodstream and are therefore considered to produce faster, more targeted effects.
How Much CBD Should You Be Using?
Dosage is also another factor when determining the cost of CBD. It is generally recommended to start with a low dose and increase this over time to assess at what dose you'll achieve the greatest benefit. The higher the dose, the more CBD is being used and the greater the cost will be. However, it is not recommended to lower a dosage and forego the benefits in order to save some money. 
When we sell a Tanasi CBD product, we always include dosing guidelines on our labels. And we always suggest starting with the lowest recommended range for your size. And remember, you should always consult a doctor before using CBD products, even if your insurance won't cover the cost of your purchase.