Do Terpenes Get You High?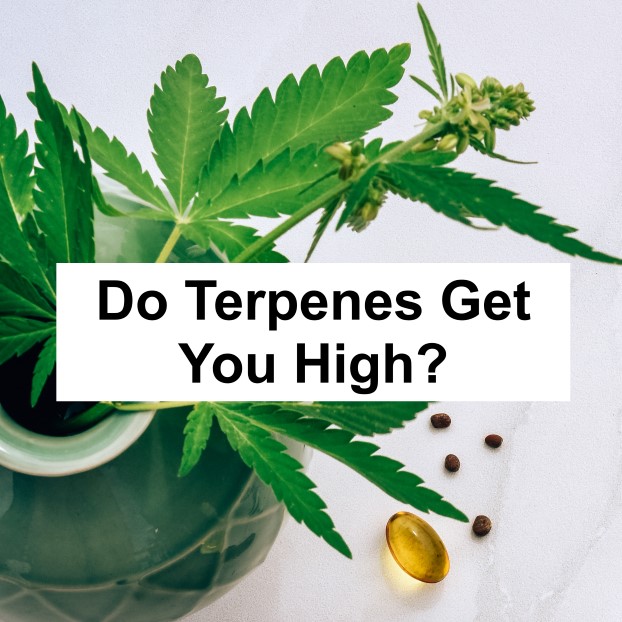 Posted on December 16th, 2020
There's a lot of talk in the world of CBD and legal marijuana about terpenes. What are they? How do they work? Do terpenes get you high? Where do they come from? And, are they legal? All of these, and more, are excellent questions for enthusiasts of the CBD and cannabis world. It's essential to fully understand how these products work before even attempting to buy them. All of these questions, and more, we will address during this article.
What Are Terpenes?
Terpenes, as well as terpenoids, are aromatic chemical compounds that are present inside plants. This includes both hemp plants and marijuana plants, as well as other plants. Depending on the plant strain, the aromatic profile will vary from one plant to the next. Growers of cannabis have worked relentlessly to design and create potent yet flavorful varieties of cannabis strains. Each strain has its own particular scent and flavor.
The terms terpenes and terpenoids were applied interchangeably for many years. Yet, the two are completely different compounds, and we recognize them as such these days. Many people think that, in fact, do terpenes get you high after ingestion, but that is not exactly the case. Instead, terpenes work indirectly on the cell network receptors. The terpenes can easily become denatured during the drying process and oxidize. This is when they change from a terpene into a terpenoid. This process of drying and curing transforms them into a secondary metabolic.
Derived from Cannabis
Although terpenes derive from cannabis, there isn't any THC, cannabis' psychoactive compound, in them. People use them as additives when cooking, vaping, and making topical ointments and treatments to help with skin conditions. However, it's much more challenging to find cannabis-derived terpenes from marijuana strains; most of them derive from hemp instead.
A variety of methods can extract them while helping preserve their integrity. This renders them useful in cooking as well as the making of ointments and for vaping purposes. Since they have a lower boiling point than cannabinoids, there will be no THC and CBD present in them. Hence, the answers as to if do terpenes get you high would be a 'no' due to its lack of THC.
Just as each cannabis strain has its own unique properties, so do terpenes. They are present in both Sativa strains and Indica strains. So, it's essential to fully understand this when determining which to purchase. Not all terpenes are equal, and if someone is seeking a specific outcome, it's crucial to ensure that the terpenes used actually give the right outcome. Sativa strains, for example, tend to be more energizing. In contrast, Indica strains tend to be more relaxing.
So, Can They Get You High?
Since there is no THC in the terpenes, there is no way to get high on them. Even if you try very hard to get high, it's not going to happen. The worst that will happen is that you might become a little bit dizzy. However, it's not quite as simple as that. Terpenes work closely in the brain to bind with the body's naturally forming cannabinoids, just as the CBD does. Thus, it may indirectly work as a chemical compound and increase the potential benefits of some cannabinoids. Interestingly, however, it also diminishes the side effects of the THC that would make a person high, paranoid, or anxious.
The terpenes work on the cell receptors in the brain as well as the neurotransmitters affecting the mood and biological responses. Thus, they play an integral part in helping the CBD to work effectively on the brain, binding to the body's naturally occurring cannabinoids. There is still a lot of ongoing research on how these compounds work. There's also a particular interest in discovering how they play a role in working to enhance the potential benefits of CBD on the brain and pain receptors.
It's easy to think that the terpenes will help a person get high since they can work to enhance the benefits of CBD. However, these compounds won't give you any high whatsoever. In and of themselves, the terpenes aren't going to make anyone high since they don't have any THC, which is what gets you high.
How Do Terpenes Work?
Information on exactly how the terpenes work with the body is still on its way. Scientists know that terpenes work binding with the CBD to enhance the body's response. However, they have little information on how the process actually happens. It's also known that it can enhance flavors of foods and drinks; researchers still don't fully grasp how it does this as of yet. Perhaps it binds to other compounds and chemicals in the foods and beverages. Maybe it merely enhances the flavors. Since terpenes are aromatic, it could be that they enhance the aroma of foods and drinks, and that's what makes them more appealing.
It's also possible that terpenes stimulate a person's sense of smell and, thus, makes them crave the food more. Further, the potential therapeutic benefits of the terpenes are not understood well enough. There's still no particular explanation as to how just a few drops can be enough to fully infuse a dinner or a cocktail. Many choose to use them as a first step to exploring the benefits of CBD on the body as natural pain relief or as a way to manage stress, anxiety, or even seizures.
What Are the Effects of Terpenes?
We clearly need more information on terpenes. However, it's important to note that the effects of terpenes observed so far are subtle when compared to marijuana or CBD products. There is no psychoactive high, and there is no intoxicating feeling. Terpenes, like many medications and other products, works slowly over the course of time to bring the body back into balance.
When they're used on a daily basis or frequently, they begin to build up in the body and might enhance its ability to fight off colds, viruses, and other conditions. For many, the effects of using terpenes are so subtle they might be hard to notice. So much so that they don't even realize that there is any metabolic change in their bodies.
According to research, terpenes might also work as an anti-inflammatory, analgesic, anti-seizures, and might have antibacterial properties. Terpenes seem able to lengthen the benefits of CBD in the body, helping the person to feel mellow for longer.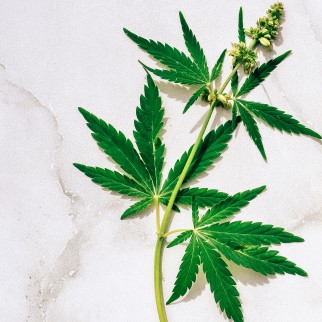 What We Do Know About Terpenes
While terpenes can be confusing, we do know a few things about them that help makes them more appealing to regular users of CBD products. We know that they are a chemical compound bi-product of the processing of the plants. We also know they are present in every type of plant in some form or another. We know that, on their own, they won't get anyone high. We know that they are aromatic, which probably what makes them so appealing to the olfactory senses.
Terpenes work with the body's naturally occurring chemical compounds to enhance the body's ability to heal itself, maintain health, and reduce pain and inflammation. They work well with other products and may enhance their ability to potentially heal the body. When a person uses them, they might supplement their body's absorption of other products by opening up the blood vessels.
Not all terpenes are the same since they can come in a variety of strains as varied as the plants that feature them. Terpenes can also be a feature in many foods already in your kitchen. However, they tend to be predominantly present in higher concentrations in cannabis plants.
Terpenes can also be a feature of ointments, salves, lotions, vape products, foods, beverages, and just about any other form of product that uses CBD products. Terpenes have an earthy smell that is slightly musky or spicy. They may help to soothe jangled nerves and enhance how other products a person uses affects their body.
Are Terpenes Legal?
States that allow the use of recreational marijuana has no issues with terpenes. However, in states that don't allow the use of recreational marijuana, they are illegal and will be treated as such if they are derived from marijuana. The use of medical marijuana has reached far and wide, and today, many states allow it.
Several states also allow the use of recreational marijuana as well as medical marijuana. These states have no limitations on the use of terpenes. For those who reside in states where recreational marijuana is illegal, they may wish to check with the local laws and federal laws for their state to ensure that the use of terpenes is not illegal. While terpenes, in and of themselves, won't get a person high, many states frown upon the use of terpenes and won't allow them into their state legally.
Do Terpenes Get You High? – The Takeaway
Terpenes have come almost as far as the use of medical marijuana; however, there is still little information on them. So, there are fewer regulations regarding the use of terpenes. Since they are also present in other plants besides marijuana, many opt to get it from hemp plants as to avoid THC-heavy cannabis strains. Other foods with high concentrations of terpenes are also an option when looking to circumvent any legal concerns regarding their use.