Score this DIY CBD Bath Bomb in Minutes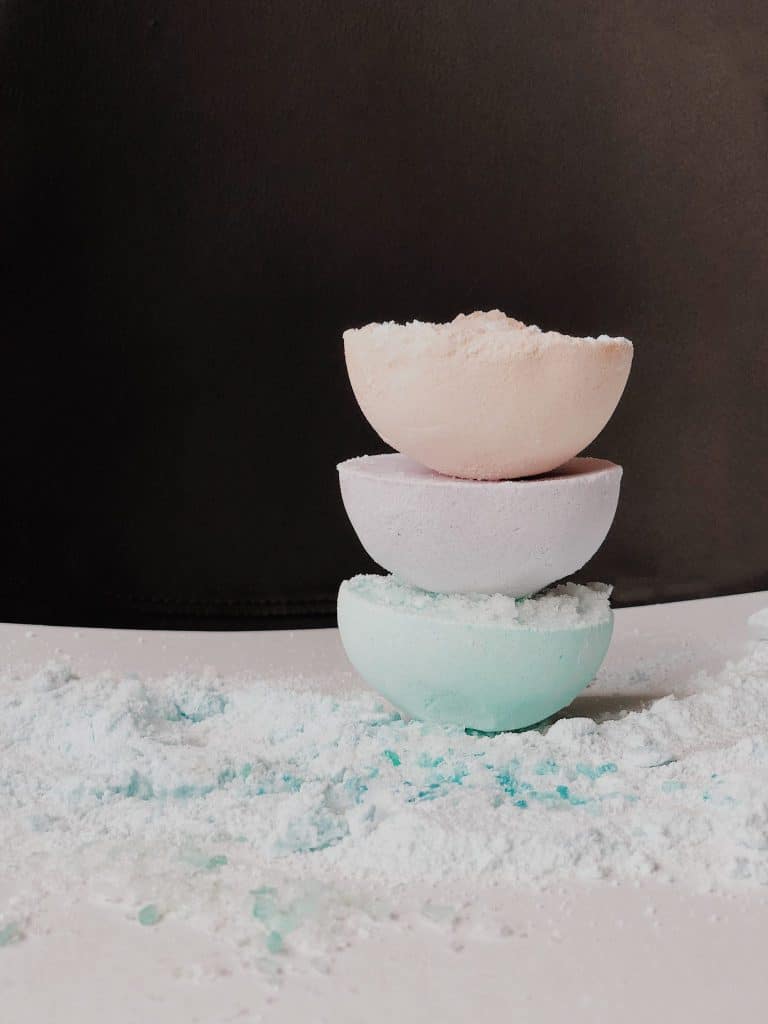 Posted on September 8th, 2021
Before you try making a DIY bath bomb, it's important to understand how this spa trend got its start. Bath bombs were first invented in 1989, but years later they're still popular. (And come with many new twists!) They were originally made by hand with locally sourced ingredients. The owner of Lush, which was one of the first stores to sell them, started experimenting with making them himself in his basement when they weren't available in shops. Today, bath bombs are a billion-dollar industry, but they're still handmade by experts.
There's nothing comparable to enjoying a long, warm bath at the end of a stressful day. A CBD bath bomb can be a great addition to your at-home spa treatment. And a DIY CBD bath bomb is a more affordable way to enjoy this product. After all, infusing CBD into your bath may help you relieve pain and stress, while the act of soaking can be an excellent way to meditate – which makes it a perfect combination to cap off the day.
What Are The Benefits Of CBD Oil?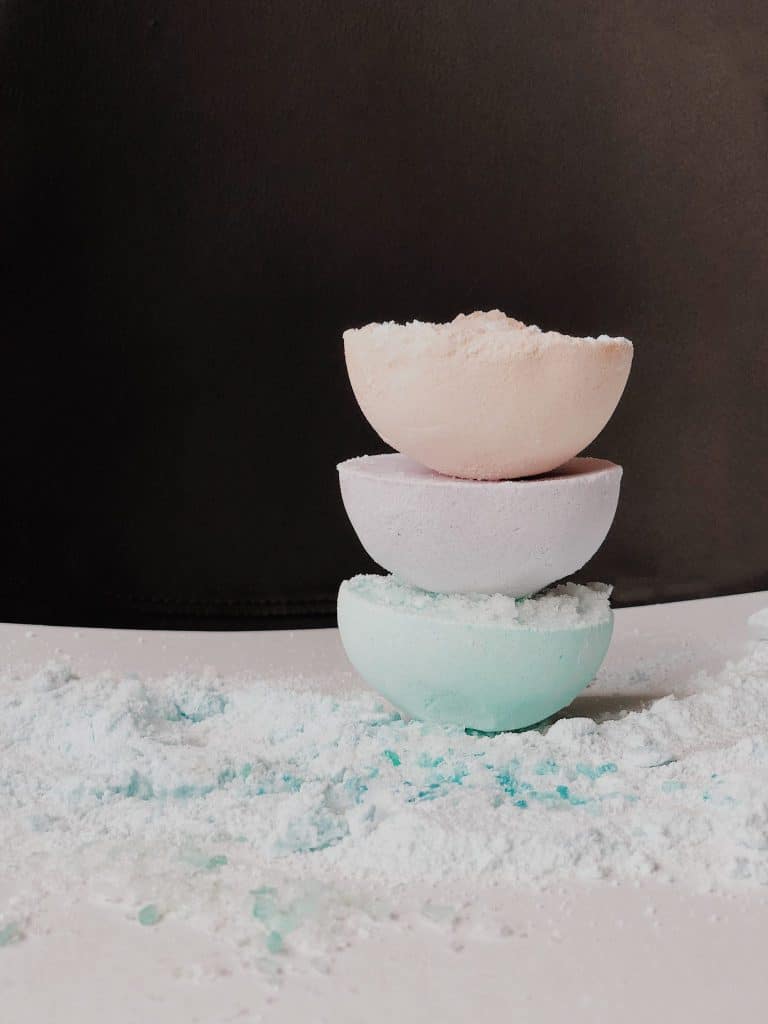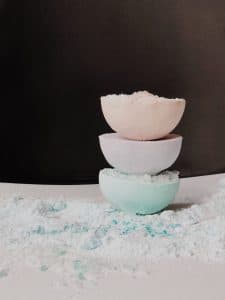 CBD oil is an all-natural, non-addictive substance that may offer relief from pain and stress. It may also help manage skin conditions like eczema or psoriasis because it's loaded with antioxidants to help slow down aging while promoting cell health; this prevents the breakdown of collagen and elastin, ensuring the skin stays firm and elastic.
In addition, CBD oil may help with sleep disorders like insomnia because it enhances the release of melatonin, a hormone that regulates your body's circadian rhythm. This means you may enjoy better rest and wake up feeling refreshed, thanks to all-natural ingredients found in this amazing DIY mixture!
Making Your Own DIY CBD Bath Bomb
Making your own CBD bath bomb is easier than you might think, and it's also a great way to save money. You can make them with or without essential oils; if you don't want the scents of essential oils, use pure coconut oil instead.
Note: Feel free to change up the type of carrier oil used – grapeseed oil and avocado oil are also great options.
CBD OIL
The amount of CBD you will need depends on the size of your bath bombs, but a good place to start is around 20mg per bomb if you're just starting out with a small batch. This should be enough for relief from stress and pain without being overwhelming or giving anyone psychoactive effects.
Important: Find quality CBD oil that contains at least .02% of CBD, which is the legal amount for sale in all 50 states.
Baking Soda
You can find baking soda just about anywhere these days, so it's easy to pick up a box without making a trip to another store. This ingredient will help your bath bombs fizz properly and keep them from dissolving in the bathtub.
Citric Acid
This is also a common household item that you can find at most grocery stores without any problems, and it's great for balancing out the pH level of your mixture so it doesn't irritate sensitive skin types.
Cornstarch
This is an optional ingredient that you can use if you want your bath bomb to be more moisturizing; it's great for dry, chapped, or irritated skin because of its anti-inflammatory properties. Keep in mind that people with sensitive skin should avoid this additive unless they're sure it won't cause them any problems.
Water
You'll need to use distilled water for this recipe because it has a lower mineral content than tap water. This will also help the bath bomb mixture set up properly without leaving residue behind your tub or shower.
Essential Oils
This is where you can have some fun coming up with different bath bomb scents! Lavender, chamomile, and peppermint are all great options to help reduce stress while also making your skin feel soft.
If you want to use essential oil that isn't included in the recipe above, make sure it's safe for topical application and doesn't contain too much alcohol.
Food Coloring
This is optional if you don't mind your bath bombs being clear or white; this will add a little extra color without any flavor. If you do choose to use food coloring, make sure you find one that's safe for bath products; some dyes can irritate sensitive skin.
Plastic Balloons
This is an easy and cost-effective way to mold your mixture into fun shapes like hearts or stars! You'll need balloons big enough to hold at least two cups of liquid, and it helps if they're pretty thin so the mixture doesn't over-expand.
Important: Make sure you don't use any balloons that are marked "twist tie" since those won't work for this project! Instead, choose ones that you'll be able to fill up all the way without them popping or tearing.
Carrier Oil (optional)
You can infuse CBD into any oil of your choice; it's best not to use olive or vegetable oil, though, as they may go rancid. Coconut oil will give you the best results for infusing CBD into your mixture; it's also great because it has its own skin-soothing properties.
Ready? Here's how you can make our DIY CBD Bath Bomb
1. Combine baking soda, cornstarch and citric acid.
2. Add CBD oil and carrier oil.
3. Mix all the ingredients together until they form a paste; add water as needed to make sure everything sticks together. If you use coconut oil instead of another type of carrier oil, then adding water will be unnecessary.
4. Once you have your mixture, use a spoon to drop it into molds of any shape or size that you prefer. If you're using balloons, you can put them in at this point. You can also just leave the bath bombs in their loose form if you don't want to bother with making them into shapes.
5. Leave the bath bomb mixture out for several hours until it hardens.
6. As soon as they're hard, remove them from the molds or take them out in their loose form and store them in an airtight container until you want to use them.
7. Enjoy!
Dos & Don'ts of CBD Bath Bombs
Although infusing CBD into your bathwater is a great way to get relief from pain or stress, there are a few things you should keep in mind when making your own DIY CBD bath bomb.
– Don't use citric acid if you're pregnant or nursing. Citric acid can cause uterine contractions during pregnancy and may also affect milk supply for breastfeeding mothers.
– Do not ingest essential oils without consulting an expert first. Although most essential oils are safe for topical use, it's important to note that they should not be ingested unless you know the dosage and have consulted an expert.
– Do not add CBD oil directly into your bathwater. Adding CBD oil is a great way to get relief from pain or stress while taking a bath, but make sure you mix it into your bath bomb mixture first to avoid ruining the tub.
Essential Oils That Go Well With CBD Bath Bombs For Relaxation
Lavender
Has been used for centuries to relax the body and mind. Its sedative properties make it perfect for treating insomnia, stress or anxiety, while also offering a variety of other health benefits such as relief from pain, skin inflammation, and even cancer.
Chamomile
Helps relieve tension in muscles and joints; its calming properties also make it great for treating insomnia.
Peppermint
Energizes the body and mind, while offering pain relief at the same time; peppermint is especially beneficial in relieving menstrual cramps, headaches, or migraines.
Frankincense
Promotes a deep state of relaxation and can even ease feelings of depression or stress. It's also been used for thousands of years to help with the treatment of skin inflammation, respiratory problems, and more. Frankincense also has a grounding effect, making it a great choice for meditation or spiritual practices.
Cedarwood
Relaxes the body and mind, while also supporting a healthy immune system; cedarwood is most commonly used in aromatherapy to relieve stress, depression, or anxiety. It can help with both mental clarity as well as focus, making it an ideal essential oil for meditation.
Rosemary
Increases energy levels and mental clarity, while also boosting the immune system. It can help with headaches or migraines as well as depression or anxiety because it has a rejuvenating effect that boosts motivation and enthusiasm for life! Rosemary is an excellent choice for aromatherapy during bath and meditation due to its uplifting effects on one's mood.
Ylang-ylang
This oil encourages the release of endorphins in your brain that will help you relax while relieving anxiety at the same time.
Lemon
It promotes the release of good thoughts and emotions while also reducing stress or worry.
If you suffer from chronic pain or stress, adding CBD to your bathwater can be an effective way of reducing their symptoms. Feel free to play around with the mixture and essential oil blends until you find one that perfectly matches your needs.