A Comprehensive Guide To CBD Crystals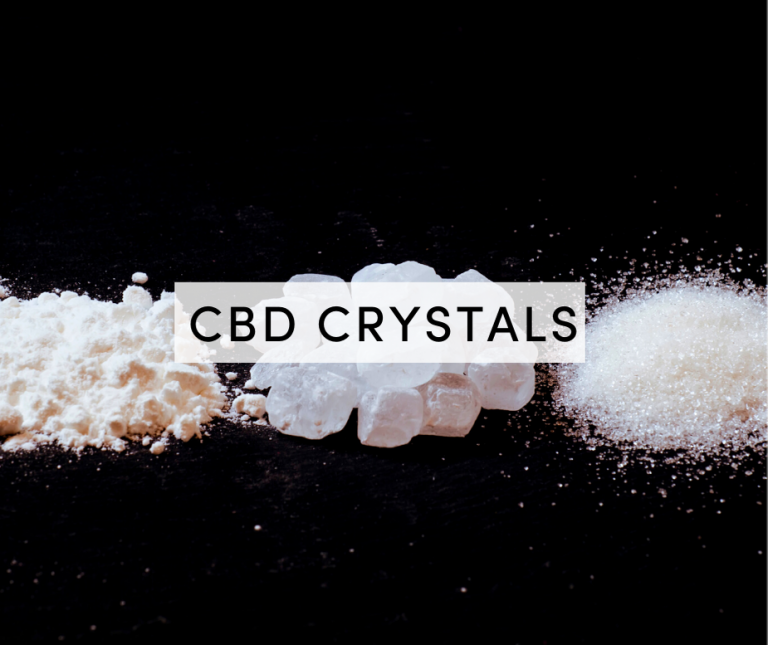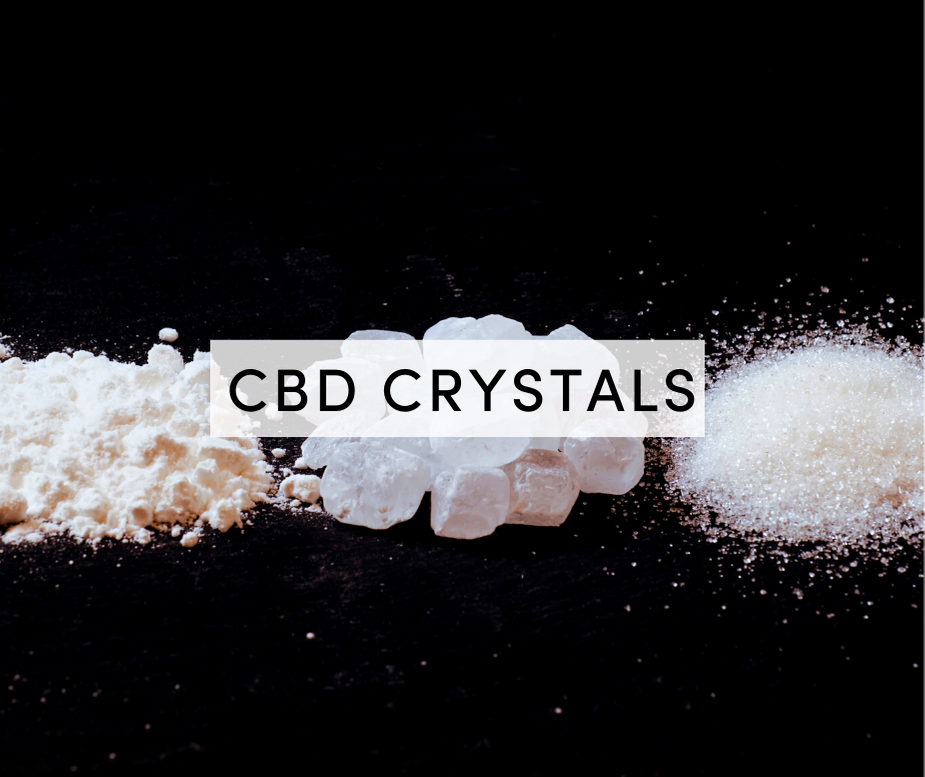 Posted on January 25th, 2022
What are CBD crystals, and can they give us the ultimate cannabis experience? Much is emphasized of the 'entourage effect.' It's the view that the cannabinoids in hemp and other cannabis varieties work better together than separately. That said, many users still believe in the effectiveness of CBD isolate products. The items consist of no other cannabinoids except cannabidiol.
CBD crystals are one of the most common delivery methods for CBD isolate. This guide covers great methods to take these CBD crystals, how they work, and their comparison to other forms of CBD. But first, let's understand more about what they are and their various potential benefits.
What are CBD crystals?
This is the pure CBD form. Other CBD types include full-spectrum CBD and broad-spectrum CBD. These types consist of low levels of different other cannabinoids, e.g., THC. They might also consist of terpenes, which provide numerous plants with their scent. CBD crystals contain CBD alone.
There are different methods of CBD extraction from the cannabis plant, such as carbon dioxide extraction, solvent extraction, and steam distillation.
The resulting product usually consists of different compounds from the cannabis plant, such as low THC levels. However, this relies on the plant source. During this stage, the derived CBD is either low-spectrum or full-spectrum.
Manufacturers continue refining the product to obtain CBD isolate, or crystals.
This refining procedure eliminates all non-CBD compounds from that product, which leaves pure CBD in its crystalline solid form. Producers usually grind up the crystals to sell them or incorporate them in other CBD products.
Do They Work?
Generally, CBD research is in its early stages. You can also find limited studies on specific CBD forms.
That said, some researchers claim that CBD affects cannabinoid receptors in our bodies. Some of the potential health benefits include:
· preventing vomiting
· immune-boosting properties
· neuroprotective effects
· nausea treatment
· anti-seizure effects
· anti-inflammation
· anti-anxiety effects
· prevention of tumor formation
· pain relief
Based on a post in Pain, Cannabidiol (CBD) might also influence non-cannabinoid receptors, such as the 5-Hydroxytryptophan (5-HTP) serotonin receptor.
The chemical "serotonin" usually affects levels of depression, anxiety and plays a huge role in sleep. It may explain why some users claim that CBD positively influences their anxiety and pain symptoms.
Nonetheless, a 2015 animal study discovered that CBD isolate might offer weaker benefits compared to broad- and full-spectrum CBD forms. It might be because CBD isolate doesn't consist of other compounds from the cannabis plant.
Furthermore, ResearchTrusted Source on CBD's 'entourage effect' proves that it may offer more pronounced health advantages when it consists of additional compounds.
It doesn't mean that CBD crystals are worse or better than other CBD forms. More studies will assist to throw light on the possible health effects of different CBD forms.
There's currently no sufficient evidence to verify a defined link between CBD isolate and informally reported health advantages.
How to use Crystals
It's prudent that people keenly read CBD product labels. You could also find products with THC-free labels containing little amounts of the compound.
Below are several ways you could use cannabidiol crystals:
– Dabbing
Dabbing is particularly common among young adults. That said, the older generation that also desires to use CBD for its pain management and anti-inflammatory properties is currently experimenting with dabbing.
You'll also need to invest in a high-quality dab rig for dabbing purposes. That means that you'll need to incur some extra bucks. Therefore, do find out whether you're interested to make that investment.
– Put into edibles
Since CBD crystals are extremely versatile, you could incorporate them into a host of edibles and then cook with them based on your heart desires.
You can add them to cookies, brownies, sweets, or you could sprinkle them on your tea and coffee.
You could use it to bake pasta or consider sprinkling it on the top. These are incredible and super tasty ways to get cannabinoids into your system.
– Incorporate into a Therapeutic Cream
Many users are considering therapeutic creams and healing. Currently, the market is filled with creams that are expected to be beneficial in calming local pains, etc.
By incorporating crystals into such topical creams, you could enhance those therapeutic effects. Many users are enjoying the advantages of such creams which might assist you to relieve joint pains and sore muscles.
– Turn into CBD oil
While CBD oil is readily available in the market, an increasing number of users are opting to create their homemade CBD oil. You can also make this by infusing crystals into MCT or coconut oil.
Apart from giving you peace of mind that the product is 100% natural and reliable, this DIY route also offers you the freedom to incorporate your ingredients.
You do not need to blindly depend on other brands for the product's purity.
– Dissolve CBD Crystals Sublingually
Generally, one of the easiest methods of ingesting CBD crystals is by dissolving them beneath your tongue. Simply place them in your mouth and then wait around 60 to 90 seconds. That way, CBD crystals will go directly into the bloodstream, which makes the effects almost instantly.
– Vape It
While vaping CBD crystals isn't the ideal menu item, you could pick this route if you're interested.
For vaping, you'll require to sprinkle some into the vape pen pr vape mod cartridge (ensure that you don't choose a dry herb vaporizer). Just turn on the device and you're ready to inhale these crystals.
– Combine CBD Crystals with e-liquids
You can mix CBD Crystals with e-liquids. Simply put the desired amount to that e-liquid and mix properly. Based on that e-liquid, it might be difficult to dissolve the crystals. This ratio works similarly to oil.
Combining 1 g of CBD Crystals with 10ml of e-liquid leads to an e-liquid consisting of 10% CBD, or 1 g CBD.
– Incorporate CBD Crystals into a Smoking Product
You can also mix the CBD crystals in a rolling cigarette, and you simply need to smoke them. It's one of the most popularly used methods of taking CBD crystals.
Benefits of Using CBD Crystals
– It has zero THC
As you might already know, CBD isn't the psychoactive component of the cannabis plant. This is THC. And being THC-free, there is no way you'll ever become high from using the crystals.
You may even have drug tests taken after using full-spectrum CBD oil, and you will get negative results. Although most CBD oils will contain some THC traces, crystals are free from it.
– Tasteless & Odorless
One of the reasons that make CBD crystals an extremely versatile product is that it's entirely odorless and tasteless. And that's why you can incorporate it into a wide range of foods and fully conceal the taste.
What's the Difference Between CBD crystals and Other CBD Forms?
Unlike other CBD forms, such as broad-spectrum and full-spectrum CBD, CBD crystals don't contain any distinct smell or flavor. That's because they're an extremely refined product.
Additionally, CBD crystals contain no THC traces. On the other hand, full-spectrum products might consist of up to 0.3% THC.
Although broad-spectrum CBD products don't typically consist of THC, they might contain traces of it. They consist of additional compounds from the cannabis plant.
Conclusion
CBD crystals are generally an alternative CBD form, such as broad and full-spectrum CBD. They're beneficial for those who don't want to take any THC.
With that said, studies prove that some other CBD forms might offer more pronounced health advantages primarily because of the 'entourage effect.'
People must review product packaging keenly and opt for reputable companies when purchasing CBD products.