Learning the Legal Way to Buy CBD Online
Posted on May 23rd, 2021
CBD recently gained massive traction as a result of increased research into its potential benefits. But with the influx of the product in the market, making a decision may prove to be overwhelming for those looking to try or acquire it. Stumbling into the legal way to buy the product doesn't happen by accident either. Purchasing anything via the Internet can be challenging.
This is particularly the case when searching for CBD online, given how it is somewhat a new product. That is a fact that some sketchy CBD companies and brands took full advantage of.  So, when purchasing a CBD product, you have to keep your guard up, given the plethora of brands popping up across the world. It can be challenging differentiating between shady brands and genuine ones, particularly when the transaction happens online.
A good quality CBD company may not necessarily have a great advertising plan. A low-quality brand may advertise their products so well to consumers that they actually gain popularity. As a prospective consumer, it is your responsibility to know the right type of CBD product you want. You also have to be able to narrow down your options to the best brands alone.
Tanasi is one of the premier CBD online market stores in the U.S. With a wide selection of high-quality edibles, vape oils, CBD topicals, oil tinctures, beverages, e-liquids, etc. Whatever CBD product you are looking for, you can be sure that Tanasi has it in stock.
Why Buy CBD Online Instead of In A Store?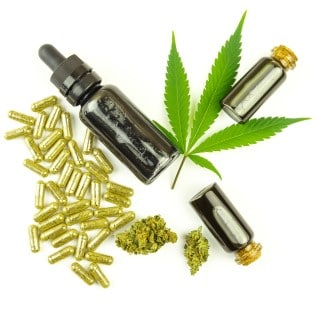 Even though there may be stores in your area that sell CBD, most are tobacco or glass shops looking to make a quick sale and reduce their inventory. Because of this, they don't conduct any research into what the consumers actually want and what's new in the market. Shopping online for CBD is the best method for purchasing CBD in the States for a couple of reason:
You can check online reviews of previous clients or use the Better Business Bureau to verify the reputation of a brand.
The lab results of a brand's product are easily accessible.
You have the opportunity of comparing the availability and pricing of various brands. Look for what type of CBD they have, their dosage, and if they've included any additional ingredients. By purchasing online, the decision-making procedure becomes easier and more streamlined.
Buying online allows you to subscribe and save the products you want, ensuring you get the best and latest CBD oil products every month. This eliminates the money and time spent on locating the right product that fits your budget. Instead, they ship them to you cheaper when they are available.
Online CBD suppliers don't have physical brick and mortar stores which minimize their costs greatly. These cost savings often pass onto their clients. Because of this, you'll find that CBD sold online are always cheaper compared to CBD products sold in stores.
Is It Legal to Buy Online? (Where Is It Not Legal to Buy Online!?)
Yes. It is legal to purchase CBD online. It is also legal to grow and sell hemp as long as it meets current federal and state regulations. CBD doesn't have THC, the psychoactive compound that induces feelings of euphoria and 'high' of marijuana.
You can buy CBD legally online throughout the United States as long as it comes from industrial hemp, which contains only 0.3% THC concentration.
CBD products manufactured by brands compliant with the 2018 Farm Bill are safe to use. CBD products are legal since the majority of them don't have THC. CBD products that exceed the legal THC threshold of 0.3% automatically become illegal to buy online. When the THC concentration is at or below 0.3%, you shouldn't have any qualms buying CBD online.
What Should You Look For/Be Cautious About When Buying Online?
Before you buy any CBD product online, there are various factors you need to put into consideration to differentiate low-quality from good.
If you want to get a high-grade product with the most potency, here's what you should be looking for when buying online:
Check for The Products' Lab Reports
If you are looking to purchase a CBD product online, make sure that you review the certificate of analysis of the product on the seller's website. A Certificate of Analysis or CoA is a third-party lab report stipulating the product's potency, genuineness, safety, and purity.
If you can't locate the information on the website, email or call the company requesting to see the CoA of the CBD product you want. For instance, CBD oil tinctures come in various concentrations. Many brands sell a broad range of tinctures with varying flavors, spectrums, and concentrations. If you don't get any kind of response from them, it would be in your best interests to steer clear from that company.
On the other hand, if they give you a response, ascertain that the lab that did the tests is accredited as per ISO standards. Also, inquire if the tests conducted happened recently and not 3-4 years ago.
Make sure to look for these in the report:
Inorganic and organic contaminants
Ingredients, which include carrier oils and artificial flavorings or natural (whether organically grown or not)
Cannabinoid profile and concentration; ensure that it matches with the label
THC concentration
Ensure the THC Concentration Is Below 0.3%:
This is an integral pointer. Although THC is actually permissible in some states, it is not in many others. The psychoactive effects of THC can cause damage compared to the potential benefits of CBD if it happens to exist in high proportions in the product. So, before purchasing your bottle of CBD tincture, review the laws established in your state. Make sure the ingredients in the product are compliant with state laws.
Take A Closer Look at The Ingredients on The Label
Make sure to carefully review the ingredients indicated on the label. You should note that hemp seed oil and hemp CBD oil aren't in the same category. Although they are hemp extracts, hemp seed oil barely has any CBD. CBD typically comes from the wholly grown plant, particularly the flowers, which hold many cannabinoids. Strains from industrial hemp don't have over 0.3% THC concentration. But hemp seeds contain a dose of unsaturated fats and essential fatty acids such as Omega 6 and Omega 3. This is why it might be used as a carrier oil.
Secondly, you should make sure that they're no thinning components in the CBD tincture. The only product in which you are likely to find a CBD with thinning is CBD vape oils. Rather, most others should contain hemp seed oil, olive oil, MCT oil, or the like plant-extracted fatty oils. Thus, you can easily consume them and digest them.
Thirdly, check for other ingredients such as coloring and flavoring. Ideally, they should come from natural plant derivatives. Artificial additives can prove to be detrimental to your health whilst organically grown ones are completely safe.
Find the Cultivation Information of The Hemp Utilized in Manufacturing the Products
Ensure that you've Googled the brand you're buying from. If the CBD oil in question is organically grown hemp-based, then you can be certain that it has significant amounts of CBD and only THC traces.
Find Out on The CBD's Extraction Process
The method used in extracting is an integral aspect of producing CBD oil. CBD extracted using the CO2 technique is actually the safest product. CO2 clears CBD of all harmful contaminants and solvents, which ultimately makes it more potent and purer for you to use.
Benefits of CBD
CBD seems to have essential medical compounds that may be beneficial to humans.
The side effects are negligable, and most consumers can tolerate them well when all is said and done. It's important to note that CBD products don't result in dependence or abuse. This is, of course, only true if individuals consuming the product don't mix it with other addictive substances.
Some of the possible benefits include:
Serves as a pain reliever.
Reduces depression & anxiety.
Alleviates chemotherapy-related symptoms, specifically nausea and vomiting.
It's able to help control acne rather efficiently due to its anti-inflammatory effects.
Appears to hold neuroprotective properties which may be able to combat cognitive decline. Still, this particular benefit is under heavy research, and results are pending.
Contributes to improving heart health in art due to its vasodilator properties.
Learning the Legal Way to Buy CBD Online – The Takeaway
Tanasi's CBD online shop is the future of CBD, a fact supported by several years of experience and satisfied customers in the field.  Those who wish to try using CBD products must understand how the product will react with some medications. If you aren't sure about the effects of CBD, you consider consulting with a healthcare practitioner or a doctor.
You should note that CBD is not something made to prevent, cure, diagnose or treat any type of disease. Tanasi's CBD products have less than 0.3% THC concentration, which meets state and federal legal requirements. As long as you have an internet connection, you no longer need to go to the store to purchase your CBD product; just visit our shop to buy CBD online.